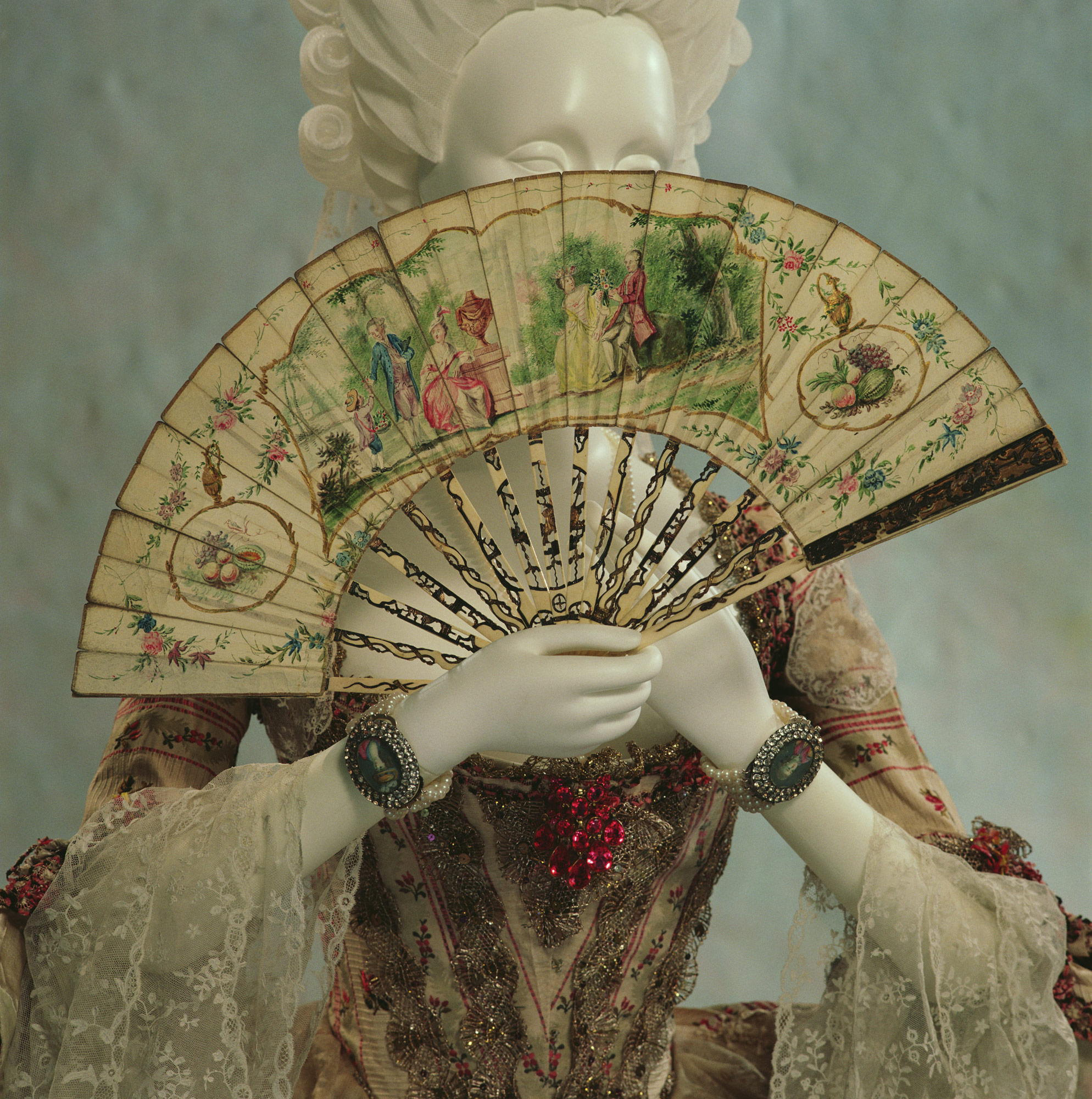 © The Kyoto Costume Institute, photo by Toru Kogure
You can enlarge by putting the mouse cursor on the image.
Fan
1760s - Netherlands
Material

Leaf hand-painted with garden, fruit and human figures; open-work ivory sticks with silver and gold inlay.

Dimension

28.0cm (length) / 51.0cm (width)

Inventory Number(s)

AC5778 88-19-7
The entire leaf of this folding fan is illustrated with precise figures of Rococo period courtiers relaxing in a garden. The ivory sticks are decorated with elaborate open-work and silver and gold decoration. This fan provides proof of the high quality of craftwork in the period. Traditional Chinese round fans were introduced to ancient Japan, and folding fans were produced in Japan by tying wooden slats together. Foldable fans with a sheet of paper on one side were then introduced to China from Japan at the end of the Heian period (the twelfth century). They triggered the emergence of Chinese fans with sheets of paper on both sides of the fan, which was made of sandalwood or ivory decorated with gold and silver. It was around the 15th or 16th century that fans were introduced to the West through trading between Europe and Oriental countries. Manufacturing of fans in Europe started in the 17th century, mainly in Paris, and spread throughout Europe in the 18th century.