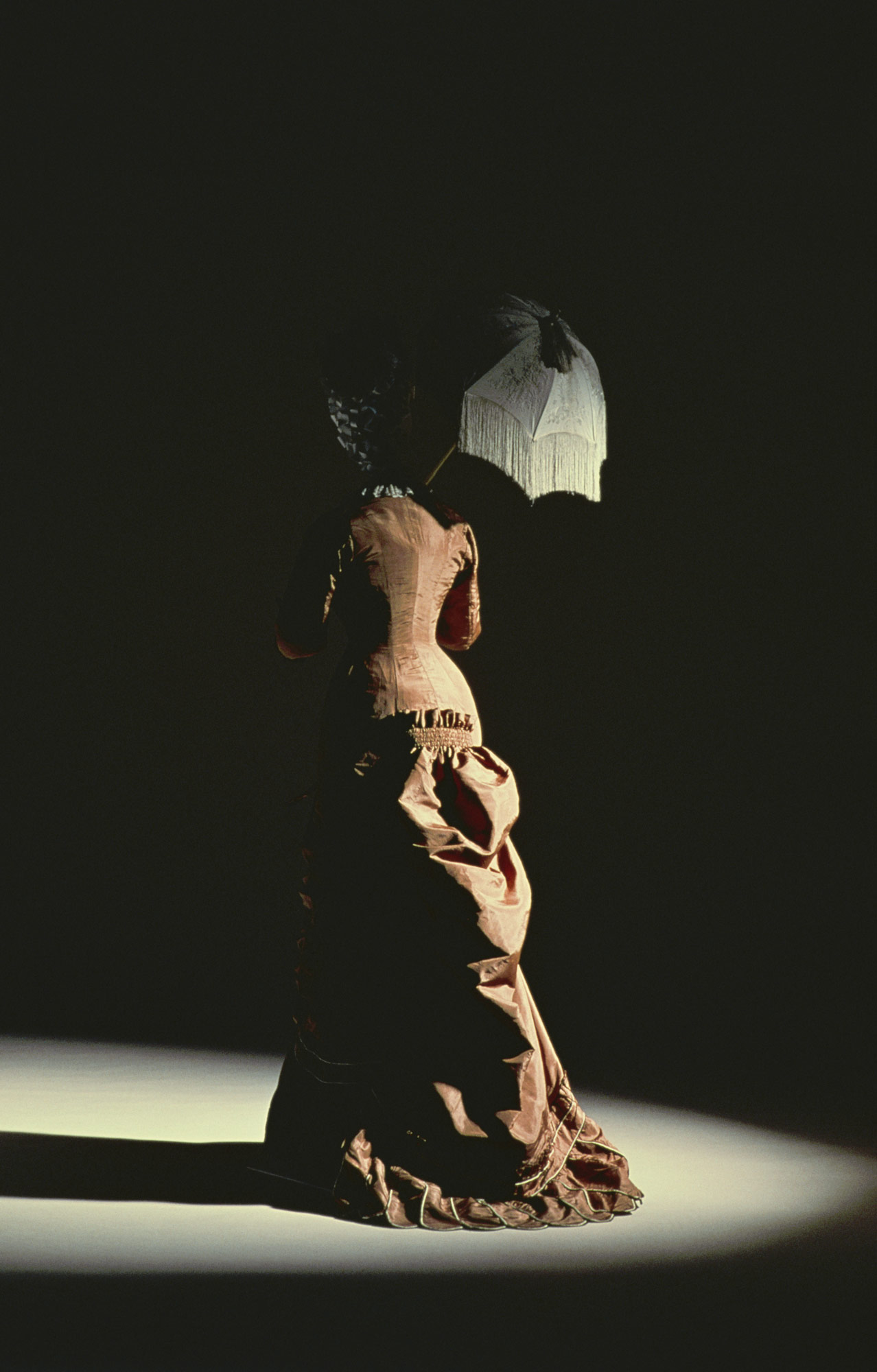 © The Kyoto Costume Institute, photo by Taishi Hirokawa
You can enlarge by putting the mouse cursor on the image.
Day Dress
c. 1880 - England
Material

Brown silk taffeta with shirring; one-piece princess dress.

Inventory Number(s)

AC1841 79-1-2A
This princess dress with no seam at the waist, was in style for a short time around 1880. The torso of the dress fits the body tightly, clearly showing the lines of the wearer's form, and the swells of the bustle face downward. Bulges from the shirring and tucks are formed by complex draping. "Princess dresses" are a type of one-piece dress associated with Princess Alexandra's (to become Queen of England, 1844-1925) favor.