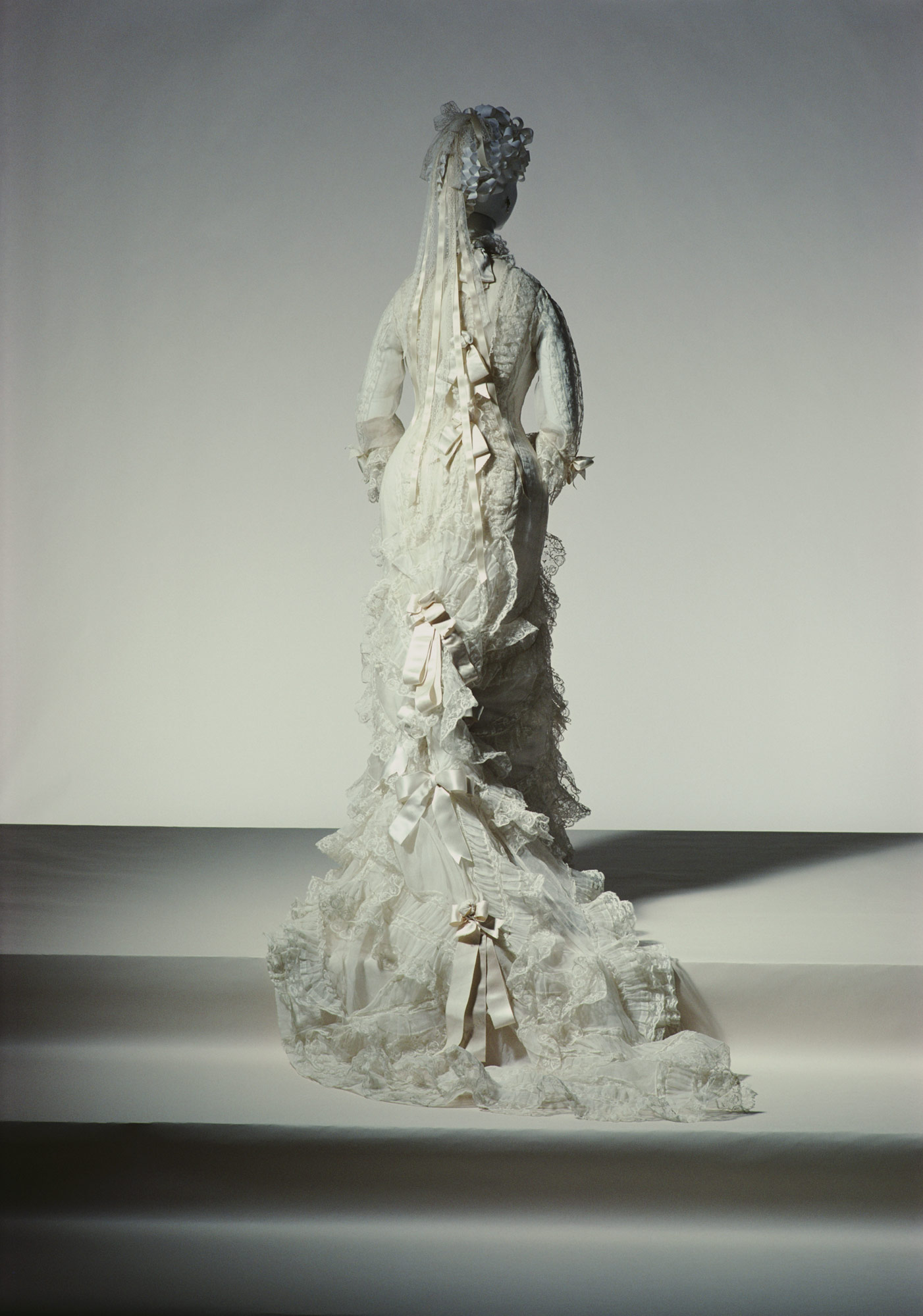 © The Kyoto Costume Institute, photo by Taishi Hirokawa
You can enlarge by putting the mouse cursor on the image.
Ball Gown
c. 1880 - America
Label

(illegible)

Material

White linen organdy and Valenciennes lace; one-piece princess dress; train with dust ruffle.

Inventory Number(s)

AC679 78-20-4AB
This dress is a princess style, Valenciennes lace in three separate plant patterns are set in organdy. The lace used amounts to a length of roughly 50 meters.
The Princess dress was named in honor of Alexandra, Princess of Wales (1844–1925, later Queen of Britain). It had no horizontal seams at the waist, but used vertical seams to fit closely to the waist, emphasizing the bust and hips. It was fashionable around 1880. Jean Béraud (1849–1935) painted this style of dress in "Une soirée" (1878, Musée d'Orsay). Though this style was only for a short time, it can be seen as an example of body conscious in the nineteenth-century.