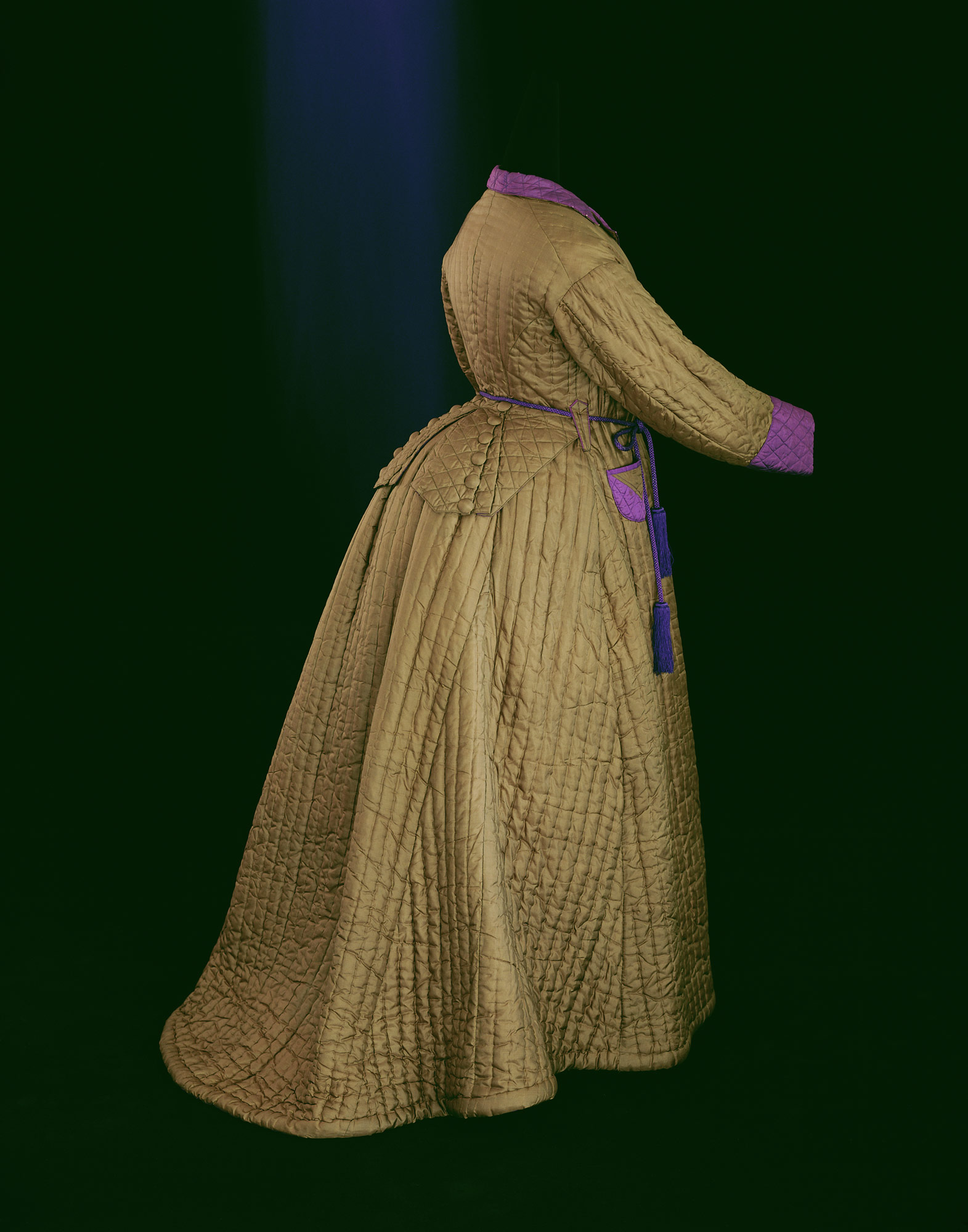 © The Kyoto Costume Institute, photo by Richard Haughton
You can enlarge by putting the mouse cursor on the image.
At-Home Gown
c. 1875
Designer

unknown

Brand

Shiino Shobey Silk Store

Label

S. SHOBEY Silk-Store Yokohama-Japan

Material

Brown quilted "habutae" silk with cotton wadding; collar, cuffs, pocket and lining of habutae; belt of kumihimo (Japanese cord) with tassel.

Inventory Number(s)

AC989 78-30-3AB
This at-home gown was made in Japan for the western market, and is a typical example of the 1870s bustle style. It may have been ordered by a foreign resident living in Japan, but it is more likely to be a good example of an export item. One side of the Japanese label attached on the gown is entirely covered with logo marks, and on the other side there are the remains of some brushed characters, but they are illegible.
After a long period of national isolation, Japan opened up to the rest of the world, and the promotion of trade became a major preoccupation. Following the opening of the Port of Yokohama in 1859, silk became a major export, but it was more desirable to export silk products, which had greater added value. The Yokohama silk merchant Shobey Shiino was dispatched to the International Exhibition in Vienna in 1873 together with other Japanese delegates. His market research resulted in the production of quilted at-home gowns made of "habutae" silk (a fine Japanese silk).