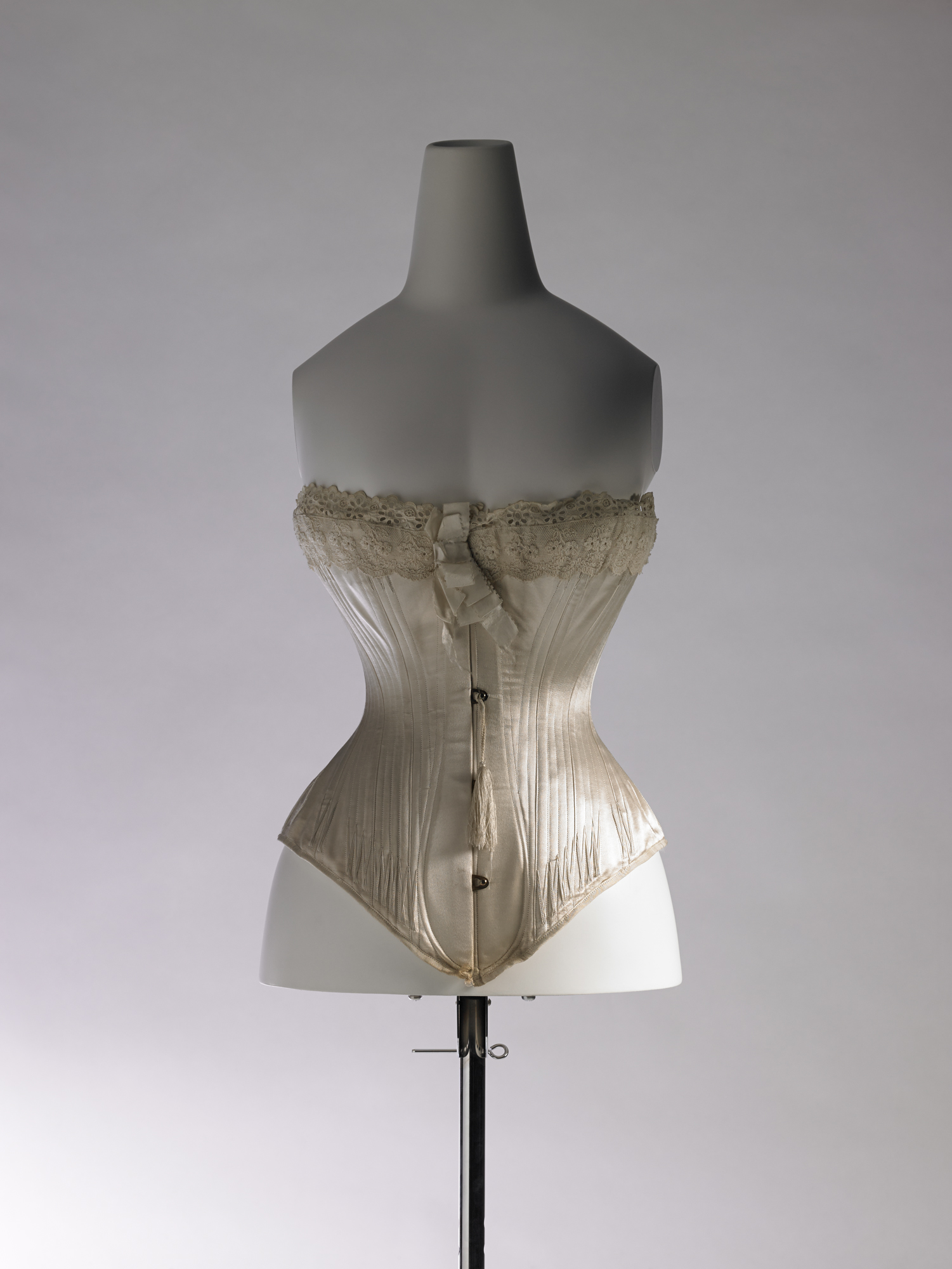 © The Kyoto Costume Institute, photo by Masayuki Hayashi
You can enlarge by putting the mouse cursor on the image.
Corset
1880s - England
Label

IZOD'S PATENT MOULDED SEWN CORSETS

Material

White silk satin; with trimming of white lace; silk satin ribbon and tassel at the front; steel spoon busk and bones.

Inventory Number(s)

AC2901 79-28-5AC
The metal spoon busk at front center and the satin-based textile identify this corset as a type popular in the 1880s. Spoon shaped busks were used from the mid-1870s to the end of the 1880s in the belief that they would put less pressure on internal organs as a result of the broader curved section spreading the load over the abdomen. The embossed gold paper on the hem at the back left marks the corset used the patent of Izod in the UK. This company, with its anchor trademark, was a corset-maker established in the mid-19th century by Edwin Izod (1826-87). In 1868, Izod developed a steam-molding process that enabled his company to produce corsets with elegant curves. The process involved pressing a wet and starched corset textile onto a steam-heated copper body form of the desired shape until both the textile and the inserted bones dried, taking on the curves of the copper form. The technique was used until the 1880s, and is responsible for the shape of this particular corset.