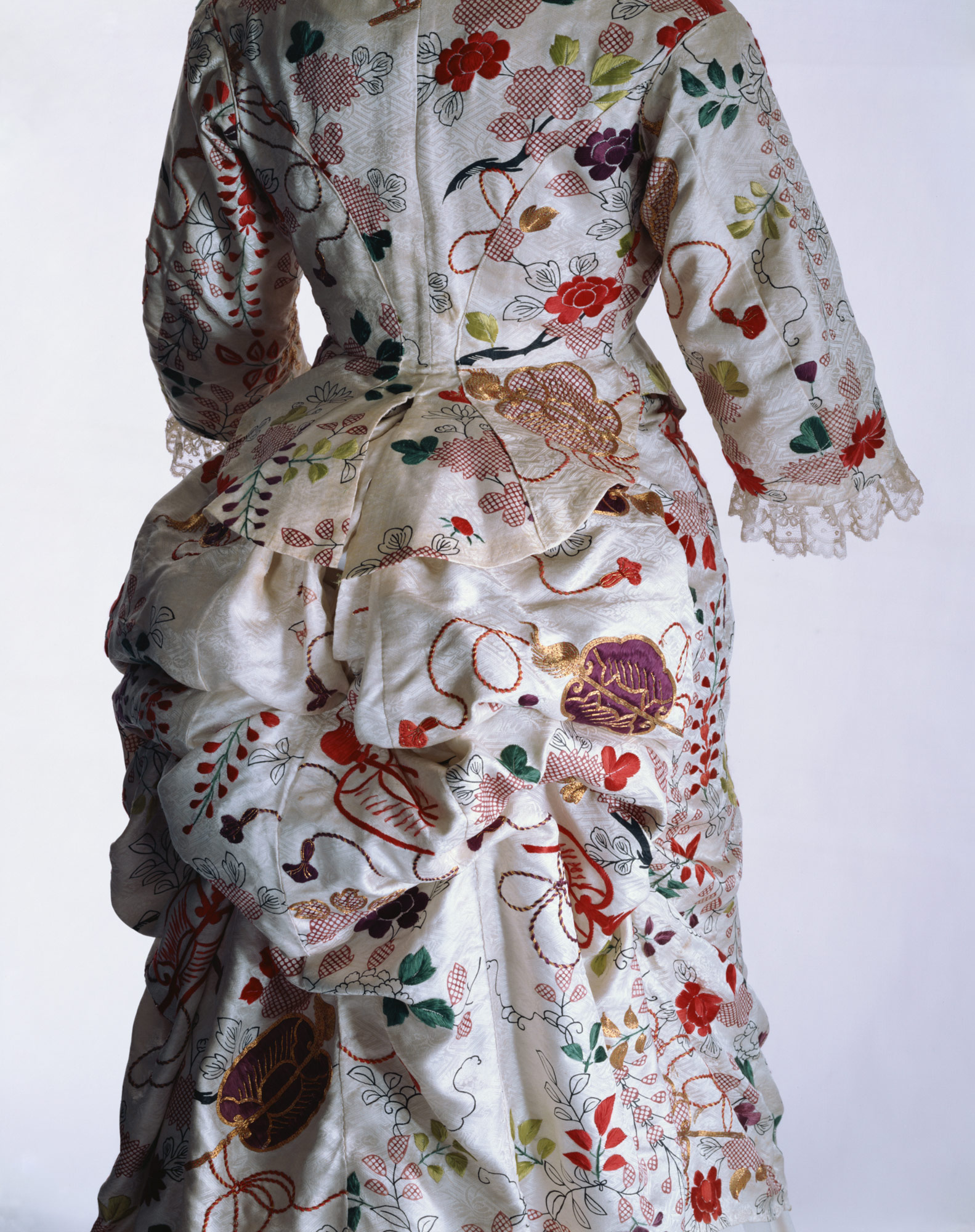 © The Kyoto Costume Institute, photo by Richard Haughton
You can enlarge by putting the mouse cursor on the image.
Dress
1870s
Designer

unknown

Brand

Turner

Label

MISSES TURNER COURT DRESS MAKERS 151 STREET

Material

White kimono fabric of figured shibori silk satin; embroidery of wisteria, chrysanthemum, peony, and Chinese fan motifs in metallic threads; wrapped buttons with Japanese tomoemon-like motif on bodice (only bodice and overskirt survive).

Inventory Number(s)

AC8938 93-28-1AB
This dress was remade from a Japanese kimono in London. Some traces of the original kimono seams remain in the textile. The underskirt is missing, but it is thought that an underskirt made of a different fabric was combined with this garment. There are some other indications of missing original ornaments.
In the late 19th century kimonos and textiles from Japan captured of the interest of many people in Western countries. Women in America and Europe made dresses from Japanese kimono fabrics and sometimes unstitched kimonos to make new dresses. They also wore kimonos as indoor wear. They especially favored kimonos for women in the highly ranked warrior families at the end of the Edo Period, like the source material for this dress.