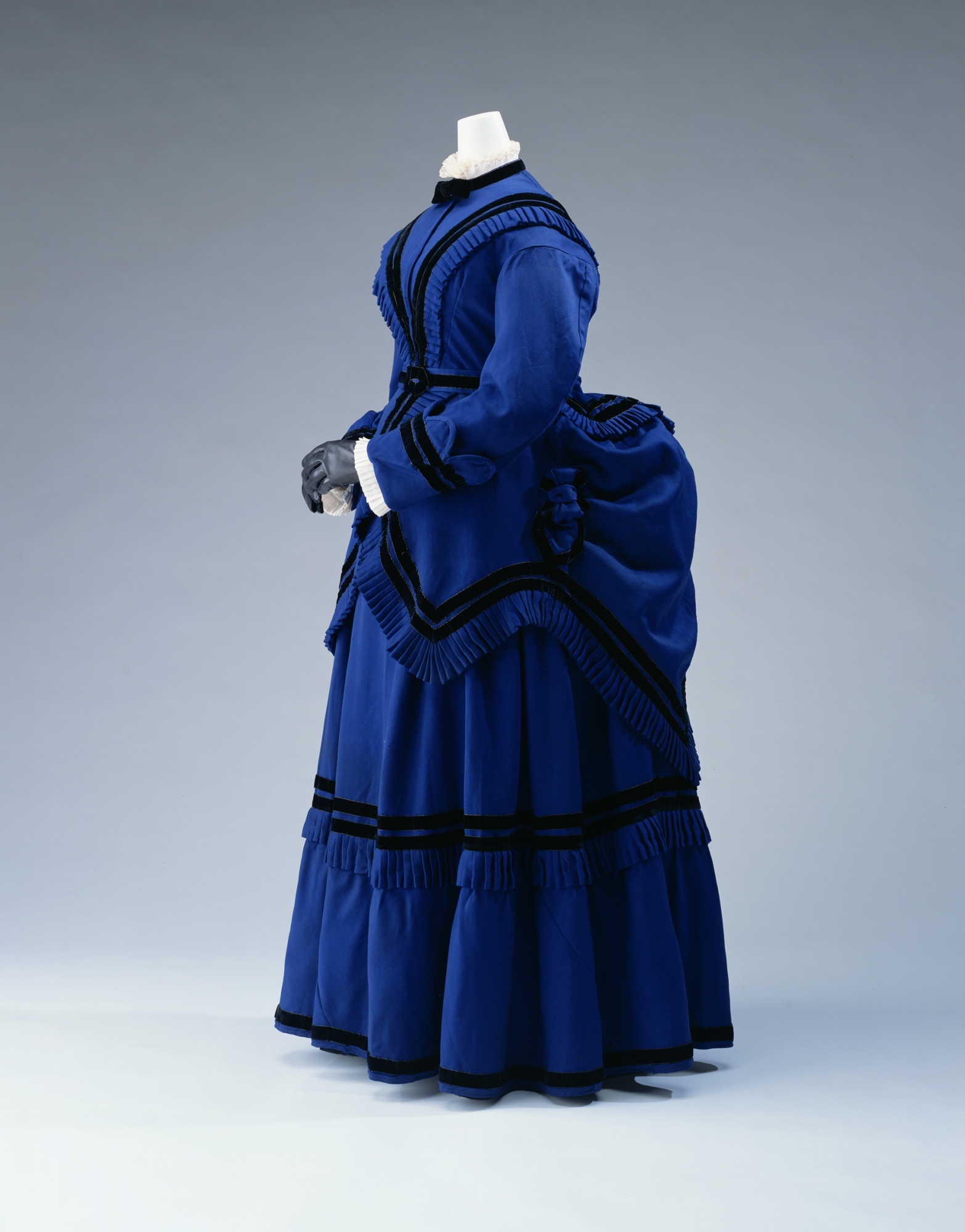 © The Kyoto Costume Institute, photo by Takashi Hatakeyama
You can enlarge by putting the mouse cursor on the image.
Day Dress
c. 1875 - England
Material

Blue wool twill; one-piece dress and overskirt.

Inventory Number(s)

AC4844 1984-18-4AB
A dress in a vivid blue that is distinctive of synthetic dyes. The invention of aniline dyes in 1856 by British chemist William Parkin (1837-1907) led to a range of synthetic colors that caught the world's imagination, and in the second half of the 19th century they rapidly became popular, used in everything from high-class haute couture to more ordinary clothing. A wide range of blues were produced in this period using synthetic dyes, including Lyons Blue, Alkali Blue, and synthetic indigo.
Renoir's La Parisienne (1874) depicts a model wearing a dress in a color very similar to this blue. Manet, Monet, Tissot, and other artists who adopted new perspectives on color all provide lively representations of new, hitherto unseen colors used in fashion.