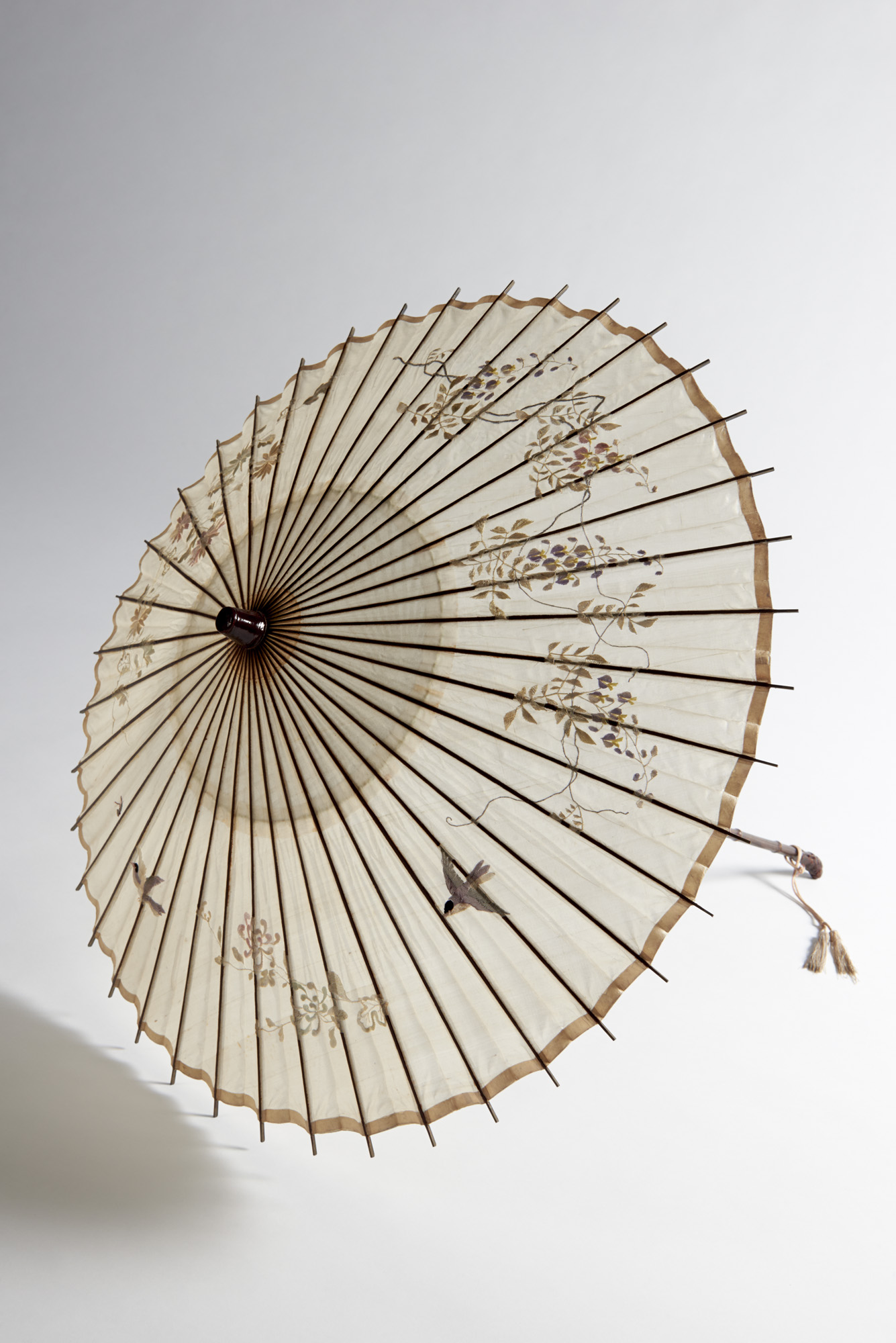 © The Kyoto Costume Institute, photo by Masayuki Hayashi
You can enlarge by putting the mouse cursor on the image.
Parasol
c. 1885 - Japan
Designer

unknown

Brand

unknown

Material

White silk "habutae"; bamboo ribs; embroidery of chrysanthemum, wisteria, sparrow, and butterfly motifs.

Inventory Number(s)

AC7762 93-18-3
This parasol of white silk habutae is beautifully embroidered with chrysanthemum, wisteria, sparrow, and butterfly motifs in white, purple, pink, and green silk thread. From the middle of the 19th century, rapid expansion of urban spaces provided women with greater opportunities to go out, and parasols, like hats, became essential fashion items. Innovations such as automatically opening parasols and folding parasols were developed, and parasols imported from Japan gained a firm following as one of the various types available. Japanese parasols used as motifs suggesting Japonism can be seen in the paintings of impressionists, including Pierre-Auguste Renoir's "Young Woman with a Japanese Umbrella" (1876, private collection), and James Tissot's "Woman with a Parasol" (c. 1878, private collection).