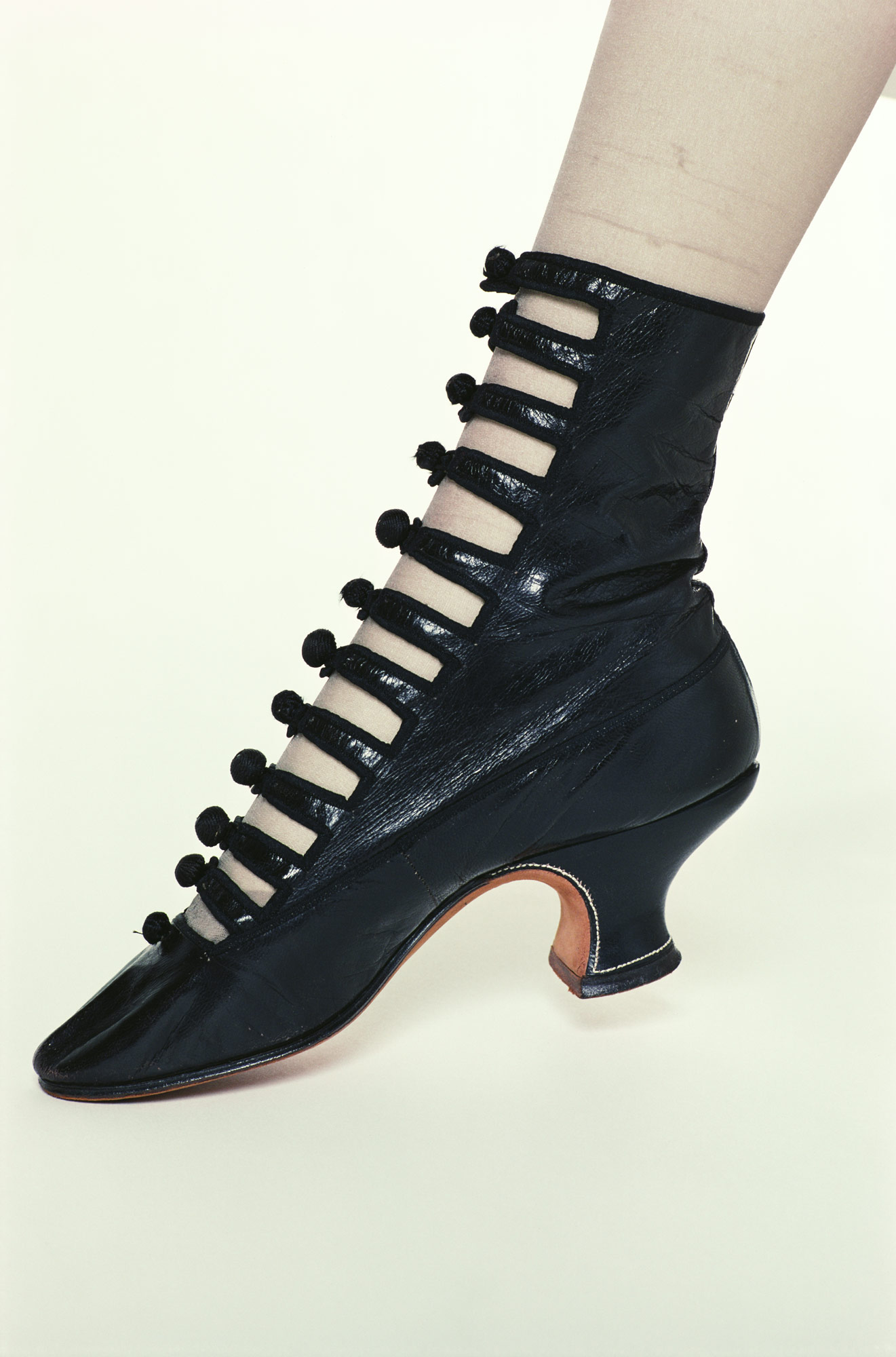 © The Kyoto Costume Institute, photo by Taishi Hirokawa
You can enlarge by putting the mouse cursor on the image.
Shoes
1880s
Designer

unknown

Brand

Dupuis Jacobs

Label

DUPUIS JACOBS CO. PARIS

Material

23cm (length) / 7cm (width) /6cm (height of heel)

Dimension

23cm (length) / 7cm (width) /6cm (height of heel)

Inventory Number(s)

AC1755 78-41-159AB
These are women's walking shoes. The consecutive straps create a decorative effect and beautifully show the foot from the instep to the ankle.
During the latter half of the 19th century, the growth of urban lifestyles and the popularity of taking walks accompanied an increase in outdoor activities. In line with fashion, skirts ended just short of the floor, causing demand for beautiful shoes to increase. In terms of practicality, highly durable shoes made of strong leather became popular instead of the shoes made of cloth or supple leather that had been the mainstream. Provides both functionality and decoration, this beautiful shoe conveys the style of the time.