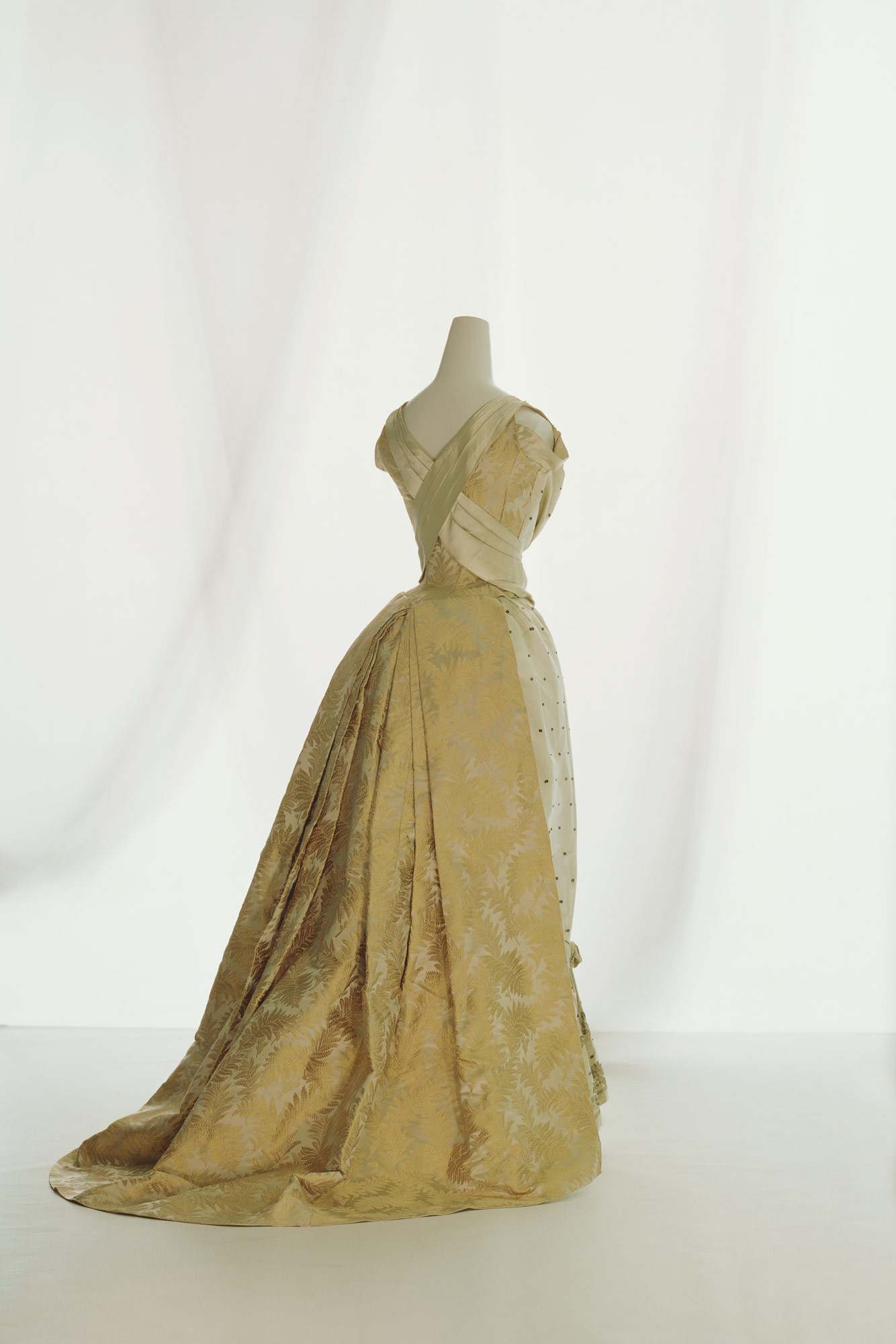 © The Kyoto Costume Institute, photo by Richard Haughton
You can enlarge by putting the mouse cursor on the image.
Ball Gown
c. 1888
Designer

unknown

Brand

Rouff

Label

Rouff Paris

Material

Pale green silk satin embroidered with silver threads and sequins; set of bodice and skirt; train of gold silk brocade with plant pattern.

Inventory Number(s)

AC7068 92-5-3AB
The leaf pattern on the impressive silk brocade of the train evokes Japonisme, as one can see either a fern or a basho (Japanese banana) in its design. This motif is similar to a Japanese textile in the collection of Musée des Tissus et des Arts Décoratifs, Lyon; using this Japanese textile as an image source, the possibility that this textile was made in Lyon is large. In the second half of the 19th century, Lyon silk manufactures who produced the materials used in Paris "Haute Couture" kept their eyes to the popular Japonism trend as a new design source.
In the latter half of the 1880s the bustle reduced in size, and the entire dress changed to a more simple style. At the rear of the skirt, vestiges of the bustle style remained, but the extreme forms of the bustle style were simplified and toned down.