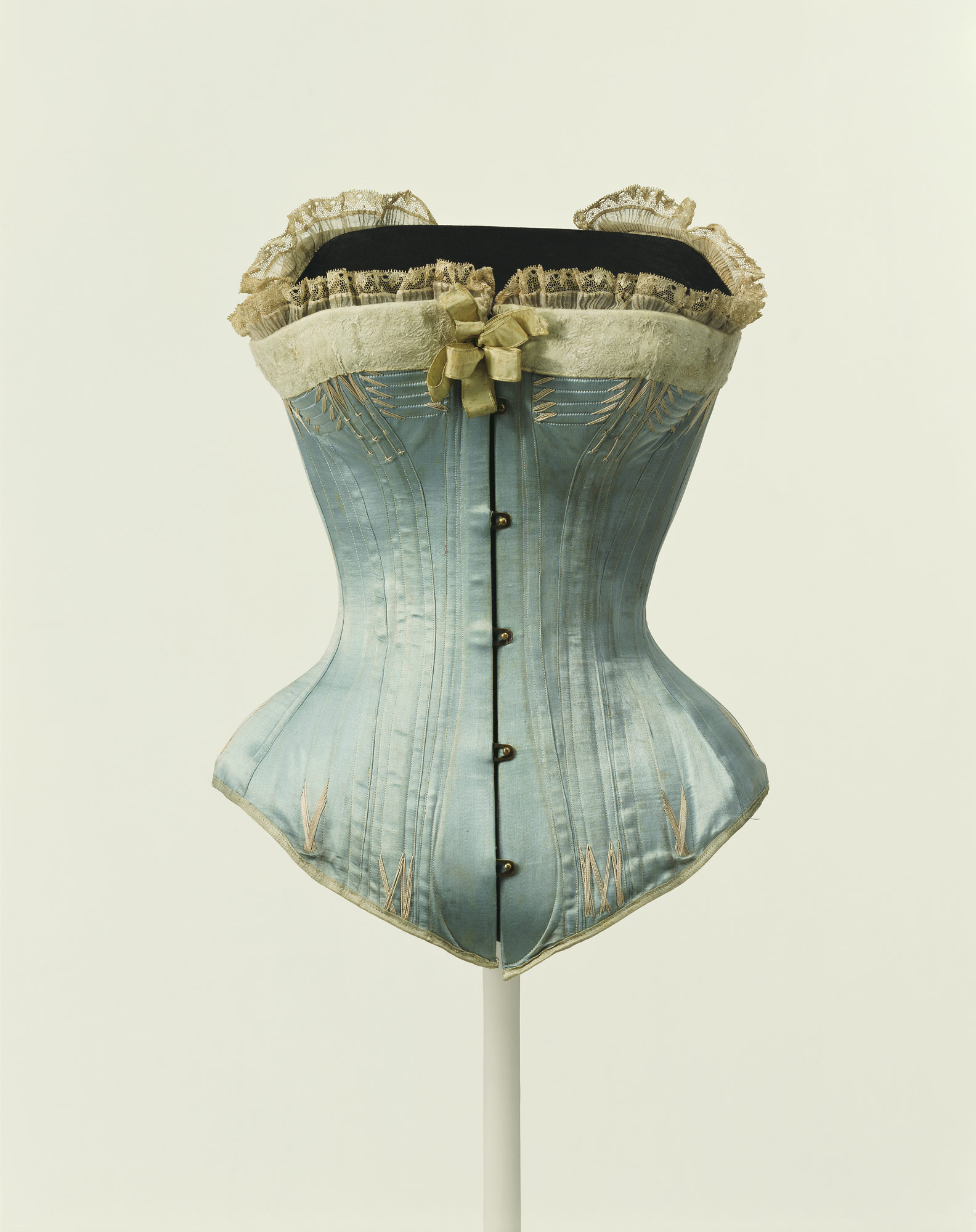 © The Kyoto Costume Institute, photo by Takashi Hatakeyama
You can enlarge by putting the mouse cursor on the image.
Corset
1880s - France
Material

Blue silk satin; steel busk; bone.

Dimension

76 cm (bust) / 49 cm (waist)

Inventory Number(s)

AC212 77-11-52AB
This corset is a vivid reminder of the painting, "Nana," by Edouard Manet (1832–1883). The center-front busk and bones mold the curve from the waist to the abdomen, while neatly arranging the lower abdomen, as well. Women used corsets in an effort to get closer to an ideal physical form of the time; until the beginning of the 20th century, their waists were tightened by the corset. With the development of modern technology, people applied their creative originality and corsets by new devices were born. In particular, the invention of eyelet in 1828 allowed great improvements in the tightening of the waist on a corset.