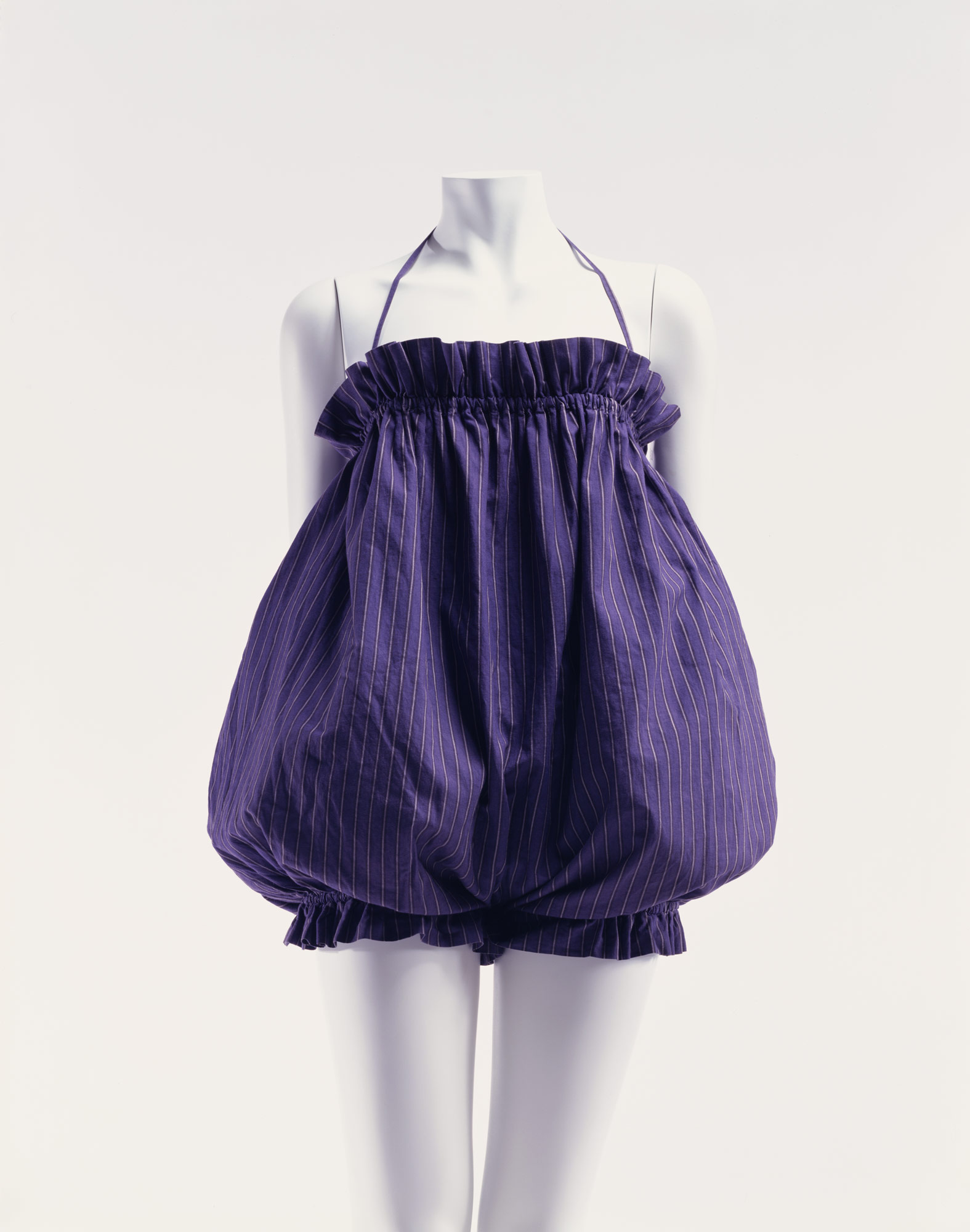 © The Kyoto Costume Institute, photo by Takashi Hatakeyama
You can enlarge by putting the mouse cursor on the image.
Swimsuit
Early half of 1950s
Designer

Claire McCardell

Brand

Claire McCardell clothes by Townley

Label

Claire mccardell clothes by townley

Material

Navy cotton calico with white pencil-stripe; rompers shape.

Inventory Number(s)

AC9222 95-15AB
This rompers-shaped bathing suit is typical of designs by Claire McCardell, who established the field of American look. The suit has a simple tube structure, only featured with shirring at the top and bottom. Because of its form resembling infant clothes, this swimming suit is active and at the same time functional.
From the early 1930s McCardell worked for Townley Frocks, Inc., an American ready-to-wear company, as designer, and in 1940 she launched her own brand under the company. During the 1940s to 1950s, when American fashion, which had depended on Paris, became independent due to World War II, McCardell introduced her distinctive designs in quick succession. She built the simple, casual and youthful "American Look." Women's clothes designed by McCardell have fewer cutting lines and a clear structure. They remarkably accelerated the start of the following age of genuine ready-to-wear.