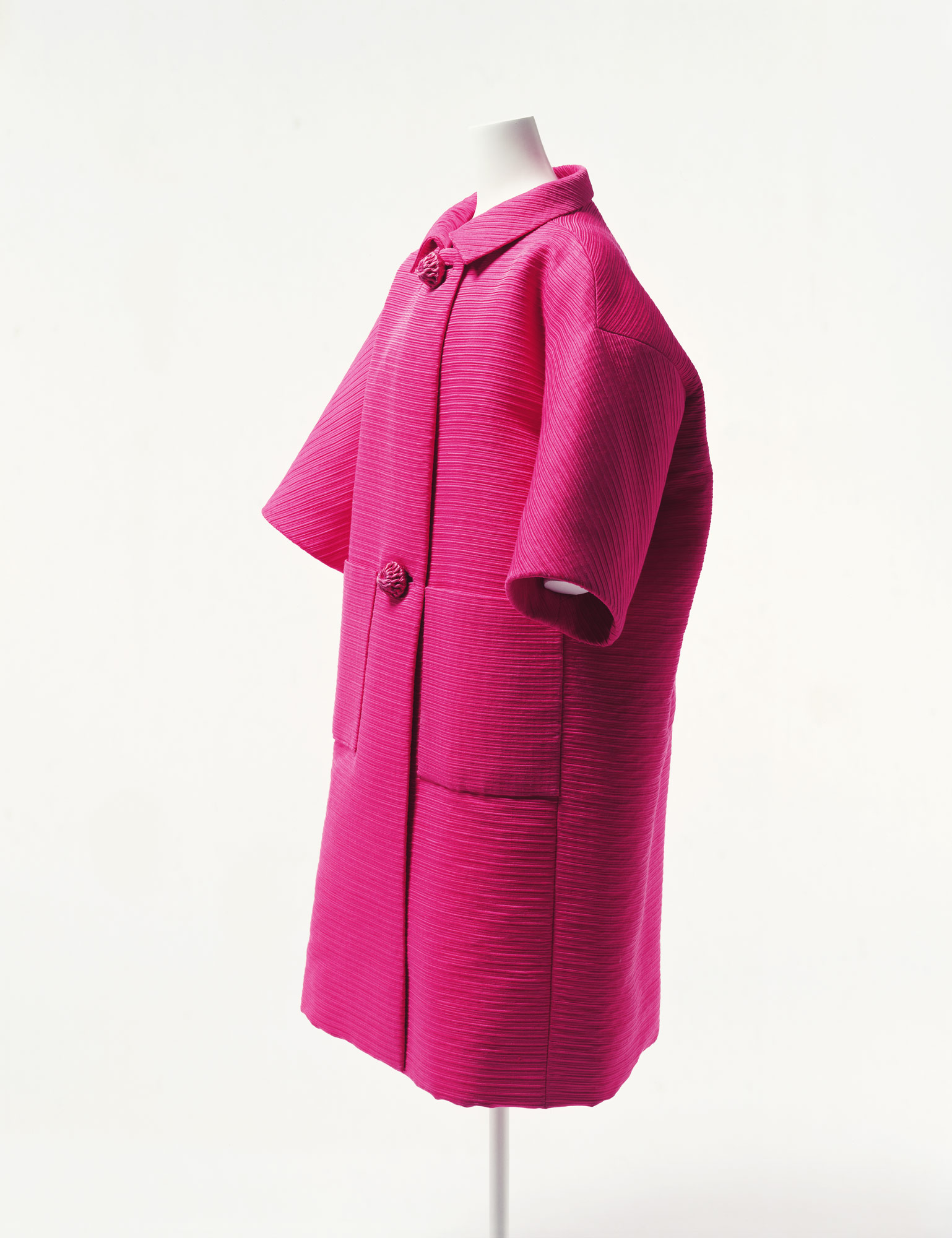 © The Kyoto Costume Institute, photo by Takashi Hatakeyama
You can enlarge by putting the mouse cursor on the image.
Coat
1960 Winter
Designer

Cristobal Balenciaga

Brand

Balenciaga

Label

BALENCIAGA 10, AVENUE GEORGE V PARIS

Material

Fuchsia silk ottoman woven with striped pattern; cord-wrapped buttons.

Inventory Number(s)

AC5681 87-36-2
This coat clearly shows the distinctive features of Cristobal Balenciaga's designs. As seen in the way that each sleeve is not a separate piece of fabric but rather a continuation of the fabric of the front body, the smallest possible number of cuts as a result of diligent study achieved a sculpturesque silhouette that is independent from the body lines.
Together with Christian Dior (1905–1957), Balenciaga was one of the matchless twin stars of the golden age of Haute Couture in Paris in the 1950s. However, these two designers had different design styles. While Dior supported dress forms from underneath, using bones and interlining as in the preceding century, Balenciaga tried to create forms by precisely selecting materials and utilizing accurate cutting techniques, and he achieved a good balance between comfort and modern design.