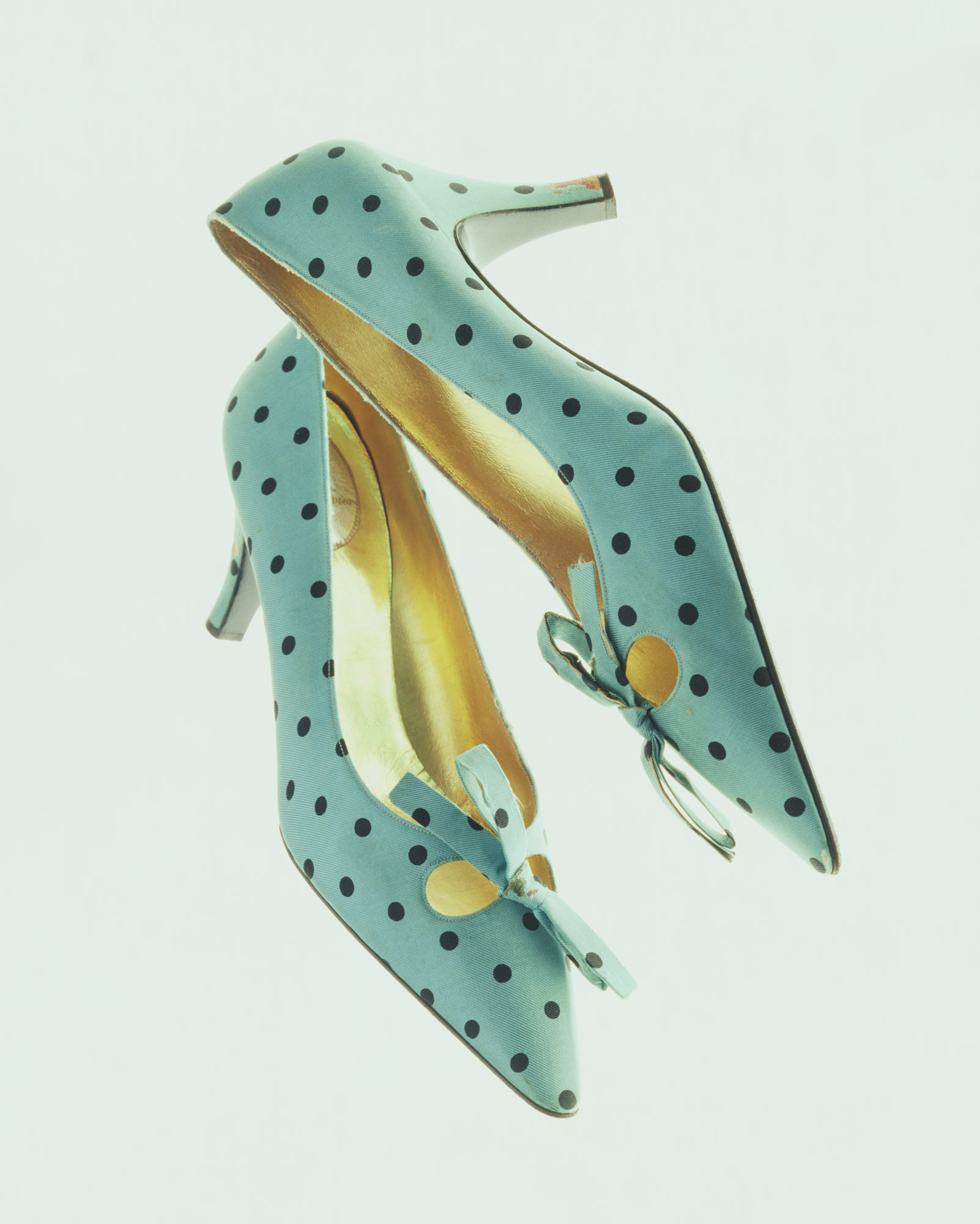 © The Kyoto Costume Institute, photo by Masayuki Hayashi
You can enlarge by putting the mouse cursor on the image.
Pumps
Late 1950s
Designer

Roger Vivier

Brand

Christian Dior

Label

Christian Dior créé par Roger Vivier RITZ

Material

Ice-green silk twill with black dot print; ribbon ornamentation.

Inventory Number(s)

AC5419 86-31-3AB
Shown here is a pair of pumps created by Roger Vivier for Christian Dior. The delicate toes and heels are typical of 1950s styles. Haute Couture houses provided not only dresses but also accessories such as bags and shoes, to offer totally coordinated luxury fashions to their customers.
Vivier, who was known as the couturier of shoes, became independent in 1937, and started making shoes for Dior from 1953. His eloquent shoes were a perfect match for the elegant and gorgeous Dior dresses. His shoes were worn by Queen Elizabeth II (1926–) during her coronation, and many famous people, including the Duchess of Windsor (1896–1986), and Elizabeth Taylor (1932–), were captivated by Vivier-designed shoes.