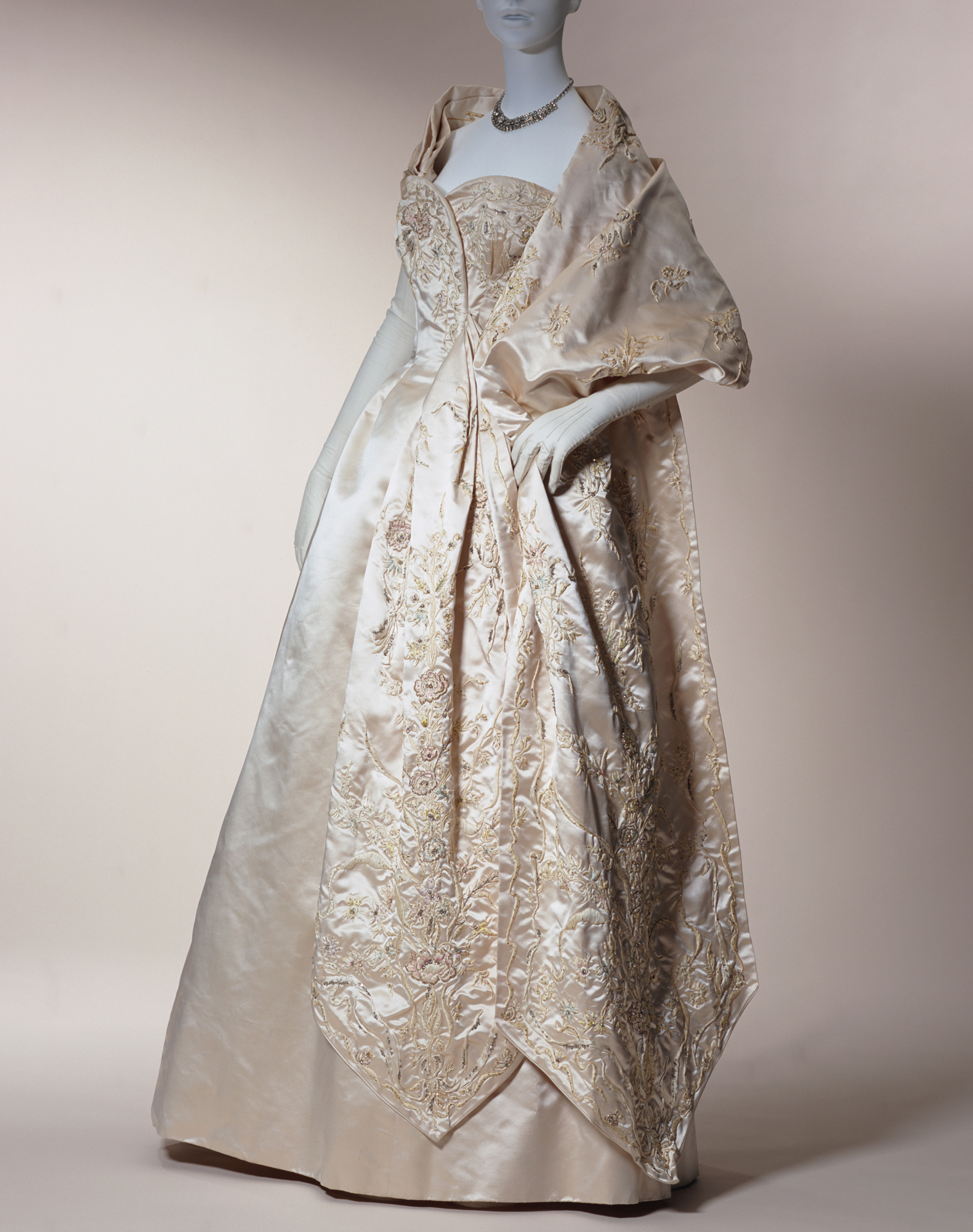 © The Kyoto Costume Institute, photo by Taishi Hirokawa
You can enlarge by putting the mouse cursor on the image.
Evening Dress
1955
Designer

Christian Dior

Brand

Christian Dior

Label

Christian Dior PARIS

Material

Ivory silk satin one-piece dress; floral embroidery with rhinestone, bead, sequin, and polychrome silk thread; boned at underbodice; matching stole at center waist; tulle underskirt.

Inventory Number(s)

AC10449 2001-7-1AE
Evening dress of high quality silk satin with a soft glossiness, combined with magnificent embroidery that leaves a deep impression. This dress was worn by the best-known British ballerina of the 20th century, Margot Fonteyn (1919-1991), for her Buckingham Palace investiture as Dame Commander of the British Empire on February 7, 1956. A large stole-like panel with a dynamic design appears to pass behind the front of the dress, elegantly wrapping the dancer's slender physique and producing a gorgeous image appropriate for the ceremony. Fonteyn was an important client for Dior, who also designed her wedding dress.
Christian Dior opened his maison in Paris in 1946, and gained an unbeatable reputation for the luxurious dresses created with beautiful materials and clever techniques that he designed for members of royal and imperial households around the world, and also for actresses and other top society women.