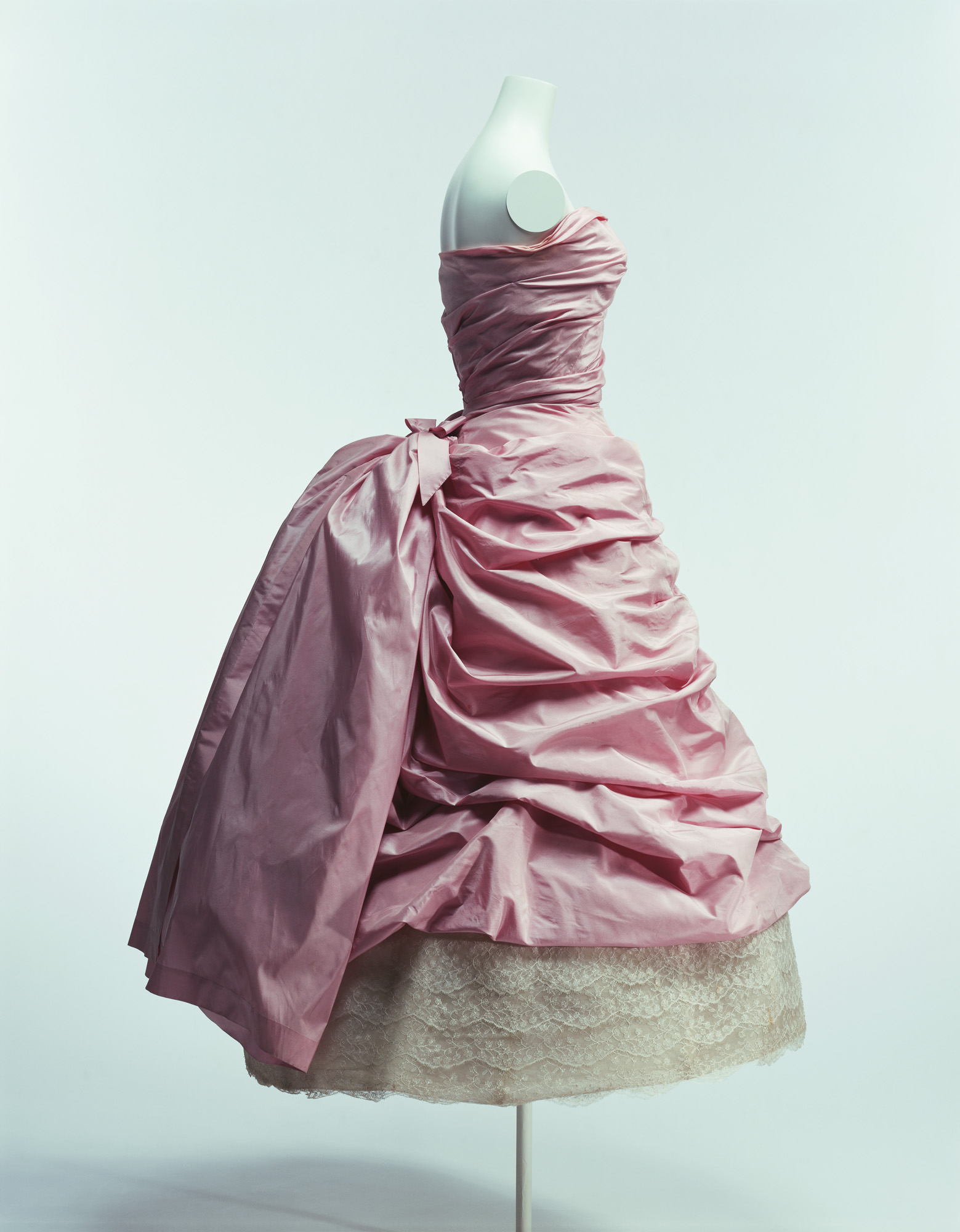 © The Kyoto Costume Institute, photo by Takashi Hatakeyama
You can enlarge by putting the mouse cursor on the image.
Cocktail dress
c. 1955
Designer

Cristobal Balenciaga

Brand

Balenciaga

Label

BALENCIAGA 10 AVENUE GEORGE V. PARIS 52808 (handwriting)

Material

Pink silk taffeta ; white lace at hem.

Inventory Number(s)

AC5147 85-29-1AB
A beautiful silhouette is created by the silk taffeta skirt - supported by a hooped petticoat - and in which tucks have been made to reveal the lace below the hemline so that the fabric appears to entwine the wearer. The full skirt, reminiscent of mid-19th Century crinolines, was in vogue during the 1950s. An Haute Couture masterpiece that showcases the generous use of lightweight, beautifully colored taffeta.