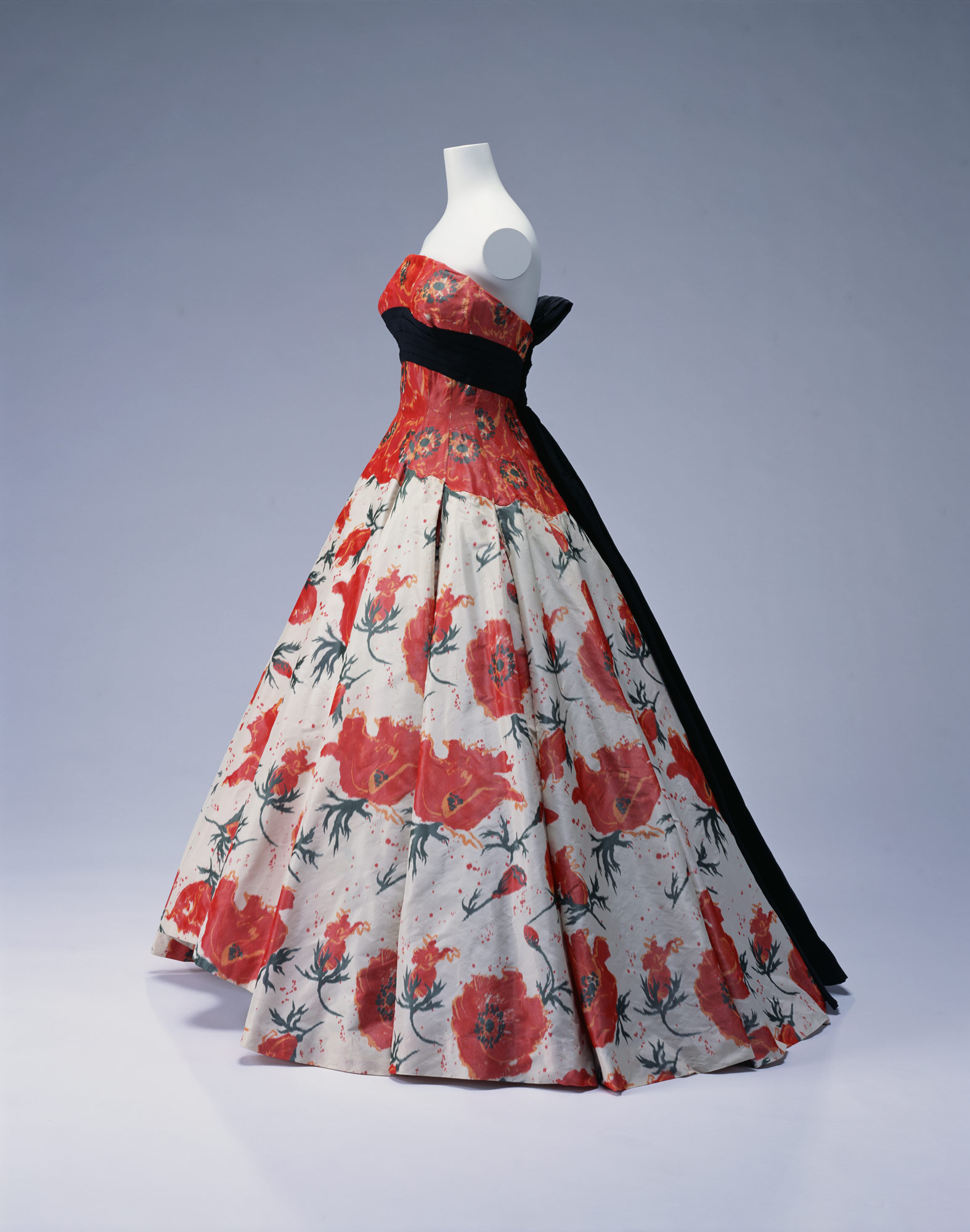 © The Kyoto Costume Institute, photo by Takashi Hatakeyama
You can enlarge by putting the mouse cursor on the image.
Evening Dress
Spring/Summer 1956
Designer

Pierre Balmain

Brand

Pierre Balmain

Label

PIERRE BALMAIN PARIS (80.030 Hand writing)

Material

White with red-poppy-patterned silk taffeta "chiné"; poppy flower pieces appliquéd on bodice; black faille belt.

Inventory Number(s)

AC10365 2000-33
This evening dress from the 1950s is reminiscence of the crinoline style. However, the large poppies scattered all over it belong to a fresh new modernism. This is an example of the flamboyant flower patterns that were popular in the 1950s. The textile was manufactured by Staron, one of the silk fabric manufacturers in Saint-Etienne, a representative area of the silk textile industry in France favored by Haute Couture studios in those days. During the same season, Jacques Fath (1912–1954) and Jean Dessès (1904–1970) also used the same fabric with their dresses.
Pierre Balmain became independent in 1945, and his main customers were the wealthy ladies known as "Jolie Madames." Together with Dior, Balmain was one of the couturiers who revived traditional elegance in Paris in the 1950s.