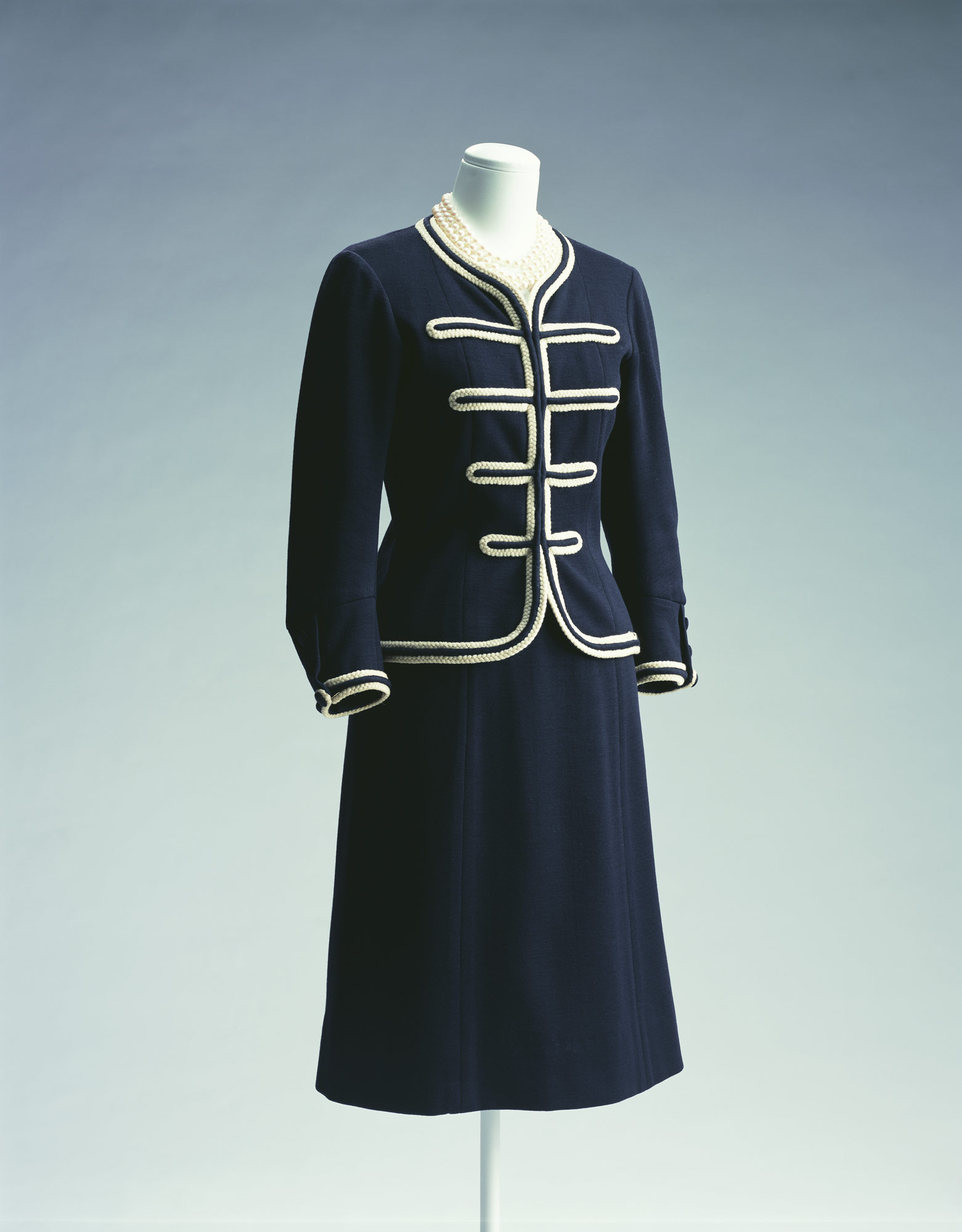 © The Kyoto Costume Institute, photo by Takashi Hatakeyama
You can enlarge by putting the mouse cursor on the image.
Day Ensemble
Autumn/Winter 1956
Designer

Gabrielle Chanel

Brand

Chanel

Label

CHANEL

Material

Navy jersey and skirt: white wool braid; wrapped buttons at cuffs.

Credit Line

Gift of Fashion Institute of Technology, SUNY

Inventory Number(s)

AC4812 84-10-2AB
This ensemble was created soon after Gabrielle Chanel restarted her career after World War II. Braids became one of the key details of "Chanel suits" after the war, as well as Chanel's logo marks and gold buttons with a lion motif.
Chanel closed her fashion house during World War II, but returned to the Haute Couture world for the spring/summer collection of 1954, when she was 71 years old. Her style, which had not changed from the pre-war period was not given any attention in Paris, being described as "old-fashioned." However, in U.S.A., which was dominated by the progress of the world economy and cultures after the war, American women welcomed the so-called "Chanel suits," which were suitable both for business and formal settings. She sold her patterns to ready-made clothes manufacturers in U.S.A., and Chanel-style suits were diffused from America to the world at large.