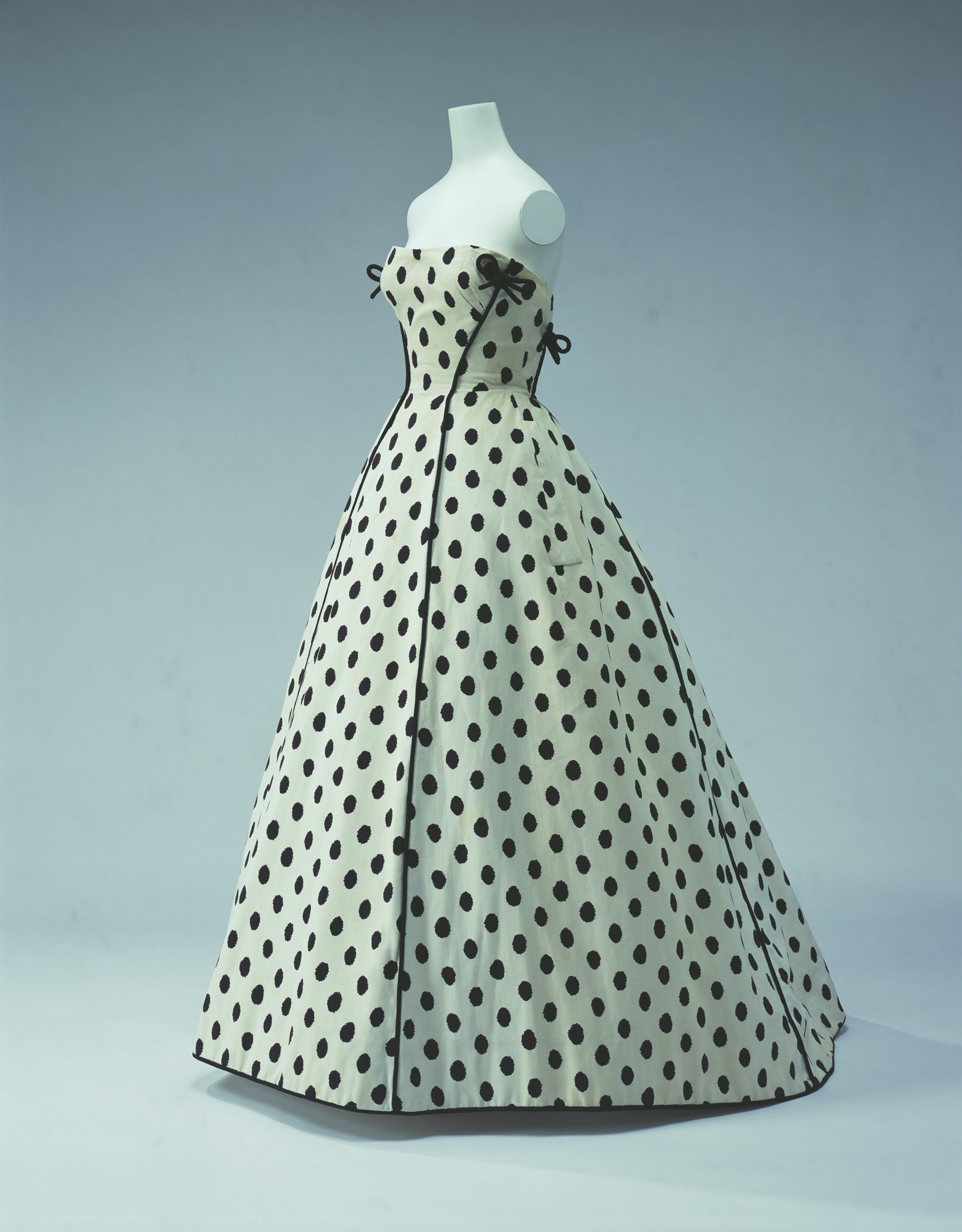 © The Kyoto Costume Institute, photo by Takashi Hatakeyama
You can enlarge by putting the mouse cursor on the image.
Evening Dress
c. 1953
Designer

Jacques Fath

Brand

Jacques Fath

Label

JACQUES FATH PARIS

Material

White cotton piqué printed with black polka-dot pattern; black piping ornamentation.

Inventory Number(s)

AC7594 92-23-2
This dress is a typical fashion from the 1950s, which reminds us of the age of crinolines. The bodice is supported by five bones from underneath to create a structural form, while the young dynamism created by cotton piqué and the polka-dot pattern as well as piping that accentuates them are modern and casual. The elimination of formality in this dress had already the casual feeling of the latter half of the century. This is a work made by Jacques Fath who passed away suddenly in 1954.
Fath opened his Haute Couture house in Paris in 1937. In 1940 it already became a well known house, and Fath was successful in introducing ready-to-wear clothes in the U.S. after World War II. His designs had a distinctive casualness, which was described as "alternative," although his base was the graceful fashion in the 1950s.