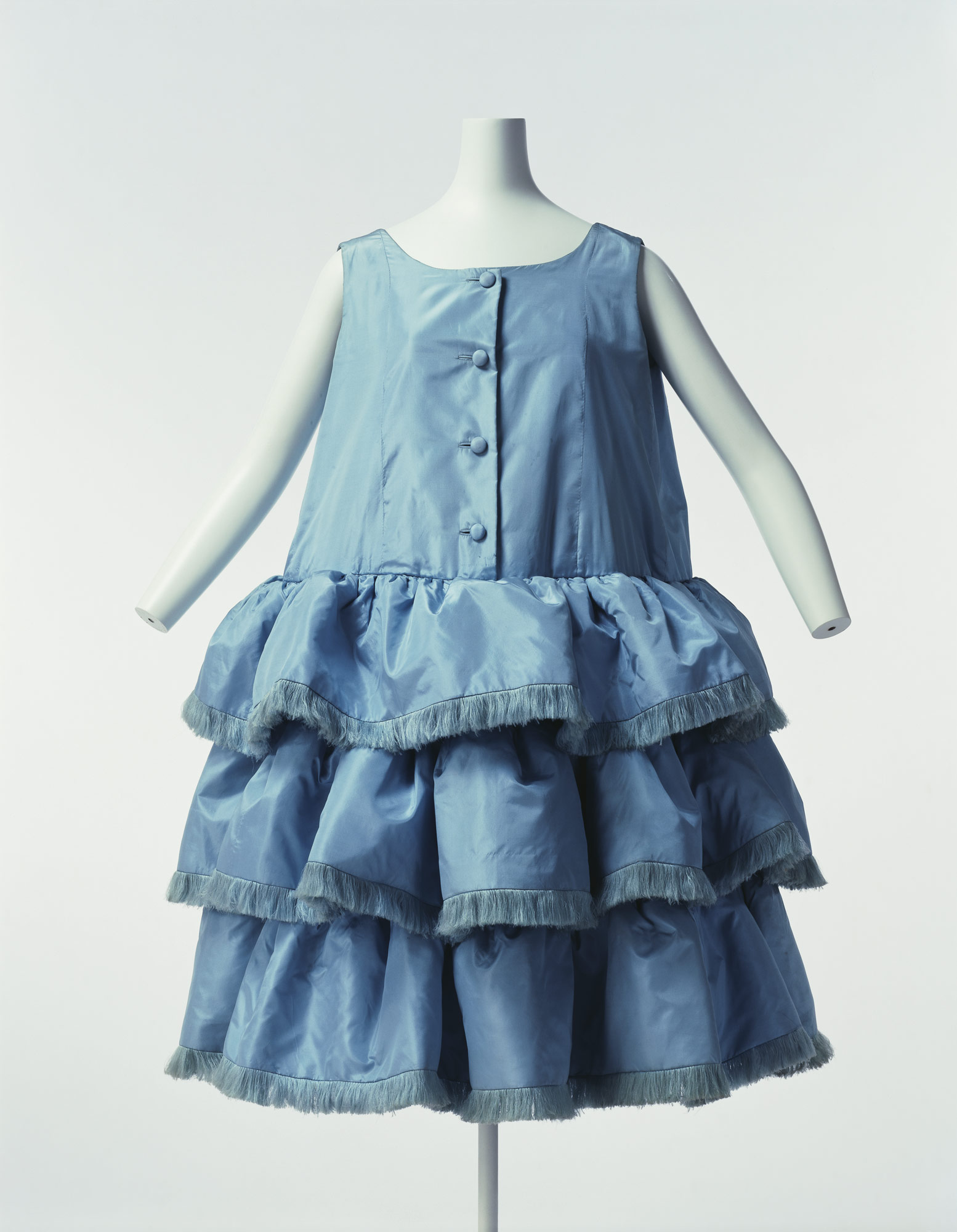 © The Kyoto Costume Institute, photo by Takashi Hatakeyama
You can enlarge by putting the mouse cursor on the image.
Cocktail Dress
Spring/Summer 1959
Designer

Cristobal Balenciaga

Brand

Eisa

Label

EISA

Material

Blue silk taffeta; fringe at skirt hem.

Inventory Number(s)

AC4879 1984-22-10
This dress, with its distinctive loose-fitting silhouette forming a trapezoid starting from the shoulders and ending at the hemline, is commonly known as the "Baby Doll." High quality silk taffeta realized its clear lines. In contrast to the trend in the 1950s, Cristobal Balenciaga designed sophisticated dresses by drawing abstract forms out of bodies.
"EISA" was Balenciaga's fashion house, named after his mother, that opened in San Sebastian, Spain in 1919. Later he opened fashion houses in Barcelona and Madrid under the same name. In 1937 Balenciaga moved to Paris from his home country, and opened a new fashion house under his own name. He didn't adhere to existing stereotyped designs, but broadened the horizon of new styles, and introduced the Tunic Dress (1955), the Baby Doll (1957) and the Sack Dress (1958), etc.