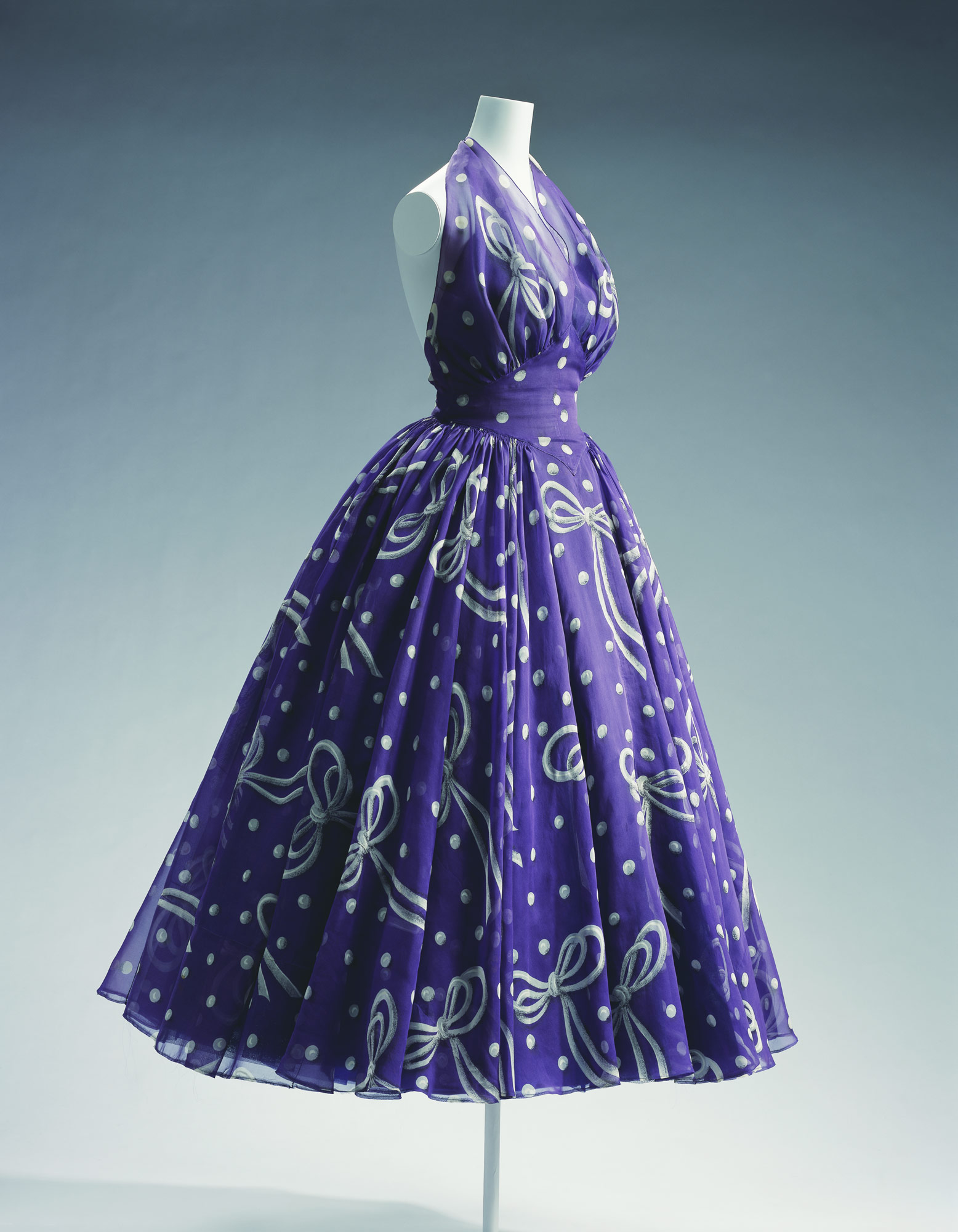 © The Kyoto Costume Institute, photo by Takashi Hatakeyama
You can enlarge by putting the mouse cursor on the image.
Cocktail Dress
c. 1951
Designer

Robert Piguet

Brand

Robert Piguet

Label

ROBERT PIGUET PARIS

Material

Blue silk gauze printed with ribbon and dot pattern; halter neck.

Inventory Number(s)

AC05358 86-15AD
The small waist, the flared skirt and the halter neck were representative features of 1950s fashion. This dress was worn by Suzy Parker (1932–2003), a flamboyant American model of the 1950s, who later became an actress. This cocktail dress has a casual appearance. It designed in the later years of Robert Piguet, who passed away in 1953.
Piguet, who opened his haute-couture house in Paris in 1933, was one of the most popular designers in the 1930s, renowned for both his excellent technique and for the simple beauty of his designs. Christian Dior (1905–1957) or Hubert de Givenchy (1927–) who had learned under Piguet became the main forces of Paris Haute Couture after World War II.