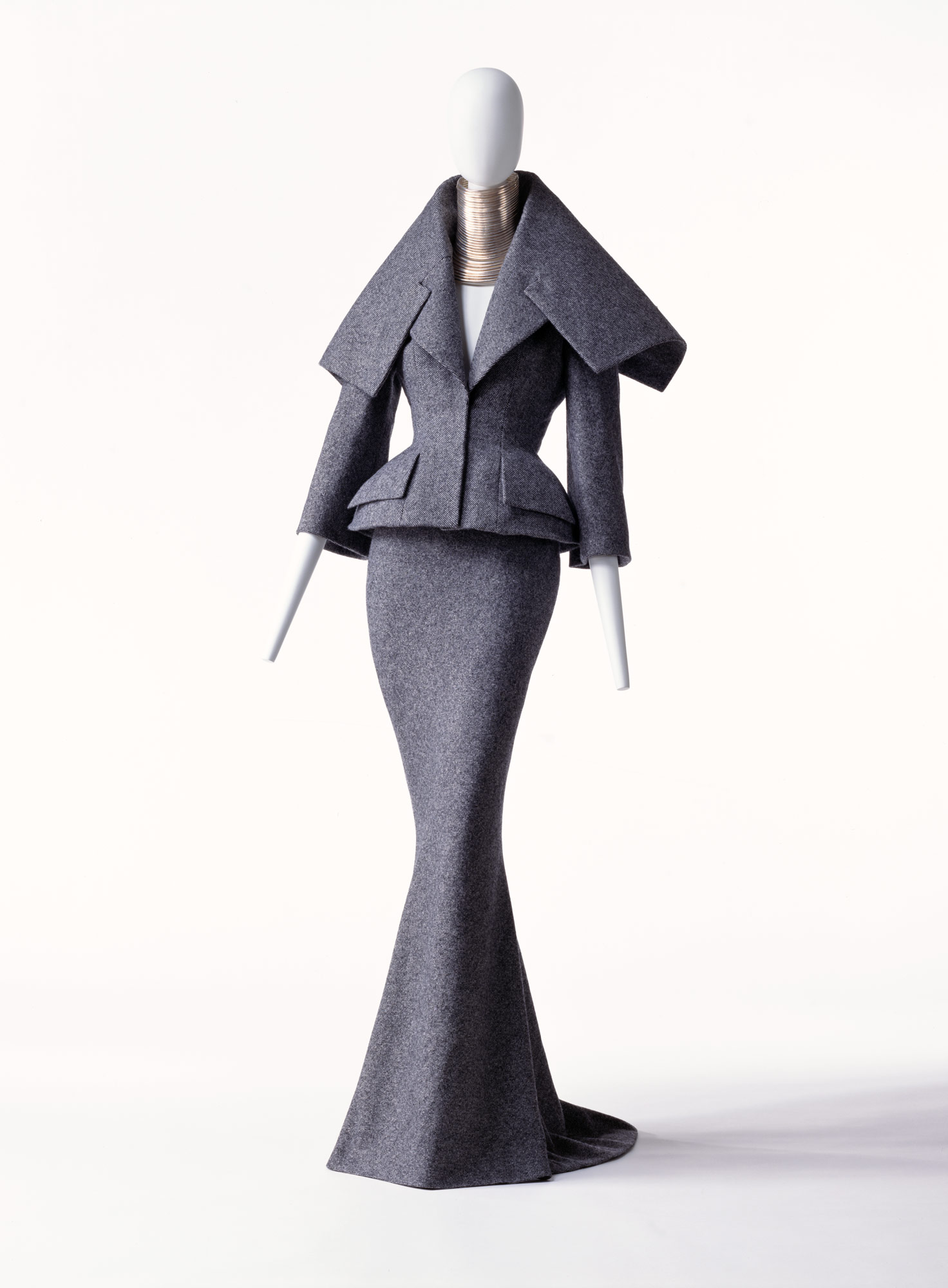 © The Kyoto Costume Institute, photo by Takashi Hatakeyama
You can enlarge by putting the mouse cursor on the image.
Suit, Choker
Autumn/Winter 1997
Designer

John Galliano

Brand

Christian Dior

Label

Christian Dior HAUTE COUTURE AH97 PARIS (Stamp AH97 29374)

Material

Set of jacket and skirt of gray wool tweed; pad at jacket hem; train with long skirt; choker of 35 rings of two-toned silver.

Inventory Number(s)

AC9559 98-13AC
This is the ultimate in body-conscious clothing with an unusually high collar stand, a sharp collar line, a small waist, and a curving hip line that thrusts back. This suit is inherited with the beautiful lines typical of Christian Dior (1905–1957), the founder of the fashion house. It was created by utilizing delicate techniques of Haute Couture. The perfect form, like bondage clothing, seems to purposefully emphasize the traditional factor of body restraint in Western clothes.
John Galliano started designing for Dior in 1996. He creates excellent contemporary designs inspired from historical or ethnic costumes as well as from street fashion, freely remixing their detail elements. Galliano rejuvenated the Dior Brand, which had stuck to a classical elegance, and led the brand boom in the 1990s.