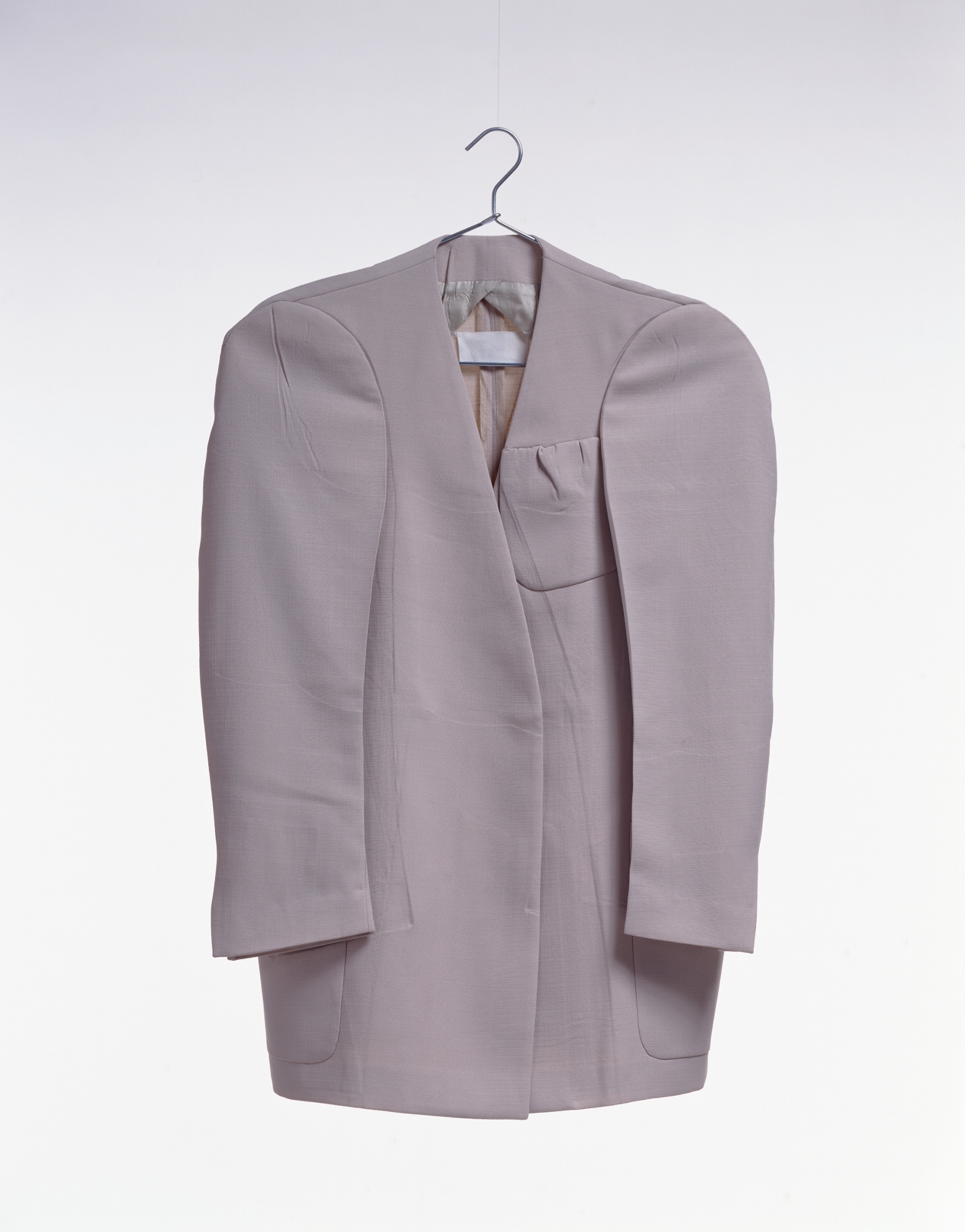 © The Kyoto Costume Institute, photo by Takashi Hatakeyama
You can enlarge by putting the mouse cursor on the image.
Jacket
Spring/Summer 1998
Designer

Martin Margiela

Brand

Martin Margiela

Label

(white cotton tape)

Material

Beige polyester; armholes placed forward; pressed after sewing.

Inventory Number(s)

AC9543 98-6-2
This collarless jacket has the narrowed front bodies and the sleeves were attached to them so as to to produce a flat composition. As the result is a completely flat structure, the narrow front has distorted the breast pocket, so that clear wrinkles are left when the jacket was pressed after sewing. Martin Margiela is highly experimentative, and a lot of his creations are produced with approaches that distinguish him from other designers, including unfinished clothes, clothes reconstructed from second-hand resources, and his vests that mimic Stockman torso. His experimental streak can clearly be seen in this jacket, too.
The Spring-Summer 1998 collection that included this jacket was presented in a joint show with Rei Kawakubo, who has been constantly at the leading edge of fashion since the 1980s. Margiela freely admits that Kawakubo's creations have influenced his own work, and the two designers made an ideal combination. Instead of models wearing the clothes, the collection was shown on hangers presented by staff wearing white clothes, which made the flat structure very evident.