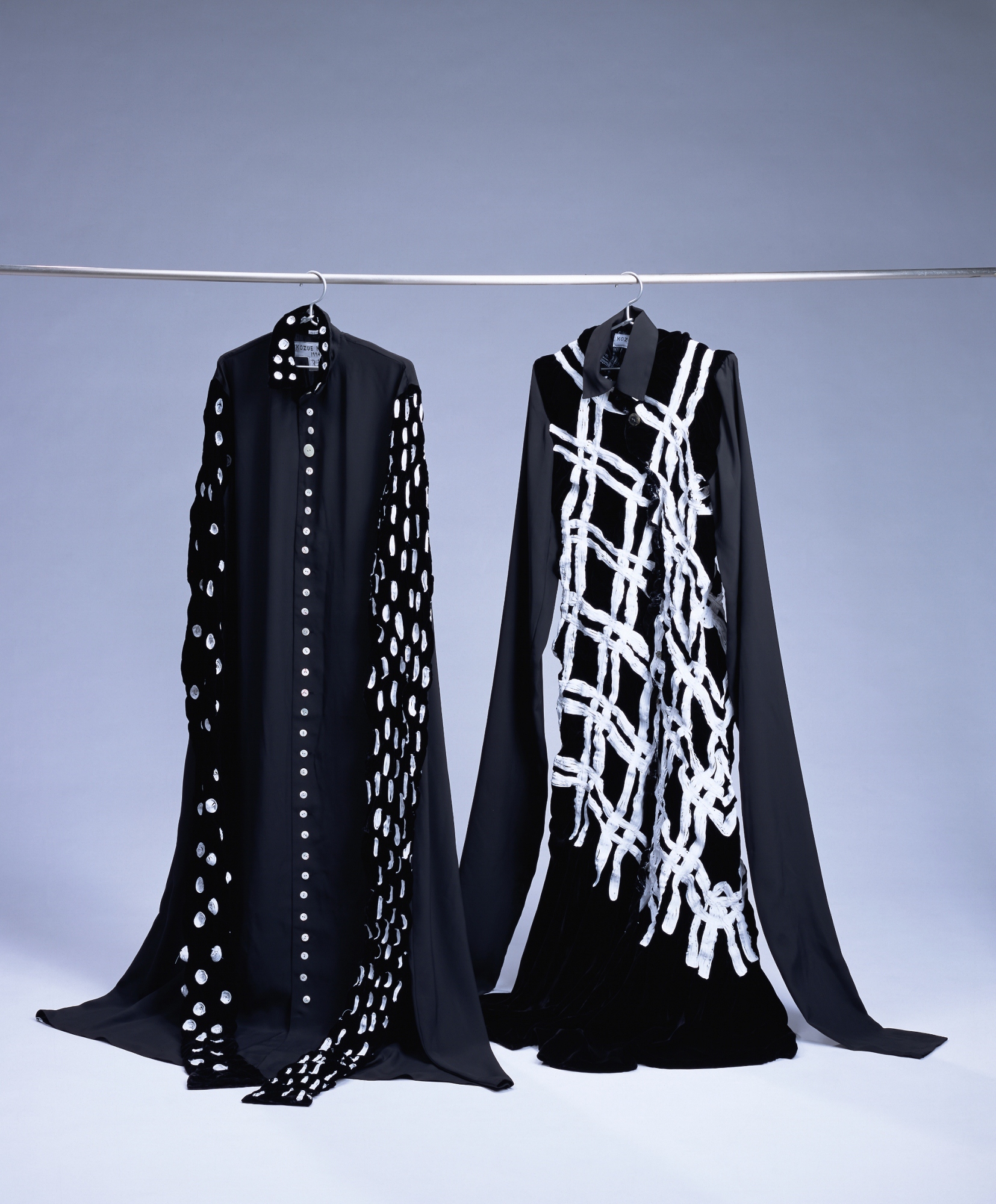 © The Kyoto Costume Institute, photo by Takashi Hatakeyama
You can enlarge by putting the mouse cursor on the image.
Dress
1994
Designer

Kozue Hibino

Brand

Kozue Naito

Label

KOZUE NAITO 1994 31[Left]
KOZUE NAITO 1994 36[Right]

Material

Dress of black velvet and synthetic crepe de Chine with long sleeve; white rubber.

Inventory Number(s)

AC9192 95-4-6 [Left]
AC9193 95-4-7 [Right]
These dresses are distinctive for their long sleeves that drag along the floor. White rubber tape is sewn onto the collar and sleeves of the dress on the left, and onto the front and back of the dress on the right. The velvet is irregularly shirred by the rubber, which is sewn in circles on the left dress, but in a lattice pattern on the right.
Kozue Hibino specialized in visual design at Tokyo University of the Arts, and until 1997 went under the name of Kozue Naito. She began to work as a costume artist in 1988, creating costumes such as those for a Hideki Noda play. Her work expanded to unique clothes and hats for stage, movies, advertising media, and exhibitions, and she continues to be active in this area, and keeps distance from fashion system. These dresses were created as one exhibit for the "Parasite" solo exhibition in 1995. Described as "emerging from the parasitism by fabric and thread of a living body," these clothes stimulate the touch as well as the sight.