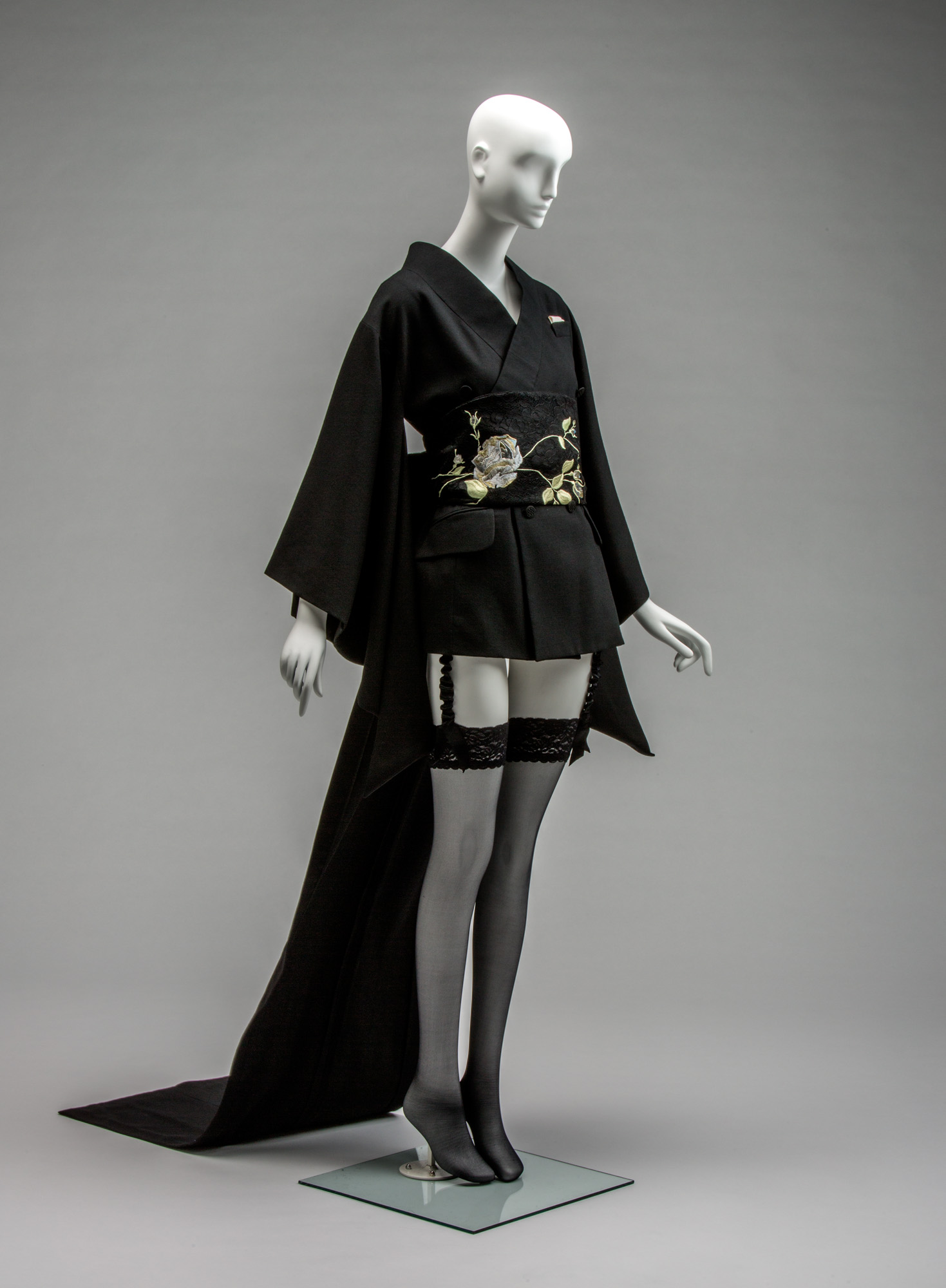 © The Kyoto Costume Institute, photo by Takashi Hatakeyama
You can enlarge by putting the mouse cursor on the image.
Dress and Belt
Autumn/Winter 1994
Designer

John Galliano

Brand

John Galliano

Label

John Galliano PARIS

Material

Black wool dress; belt of acetate satin covered by silk lace with floral embroidery.

Inventory Number(s)

AC9119 94-12-5, AC9120 94-12-6
This sexy, micro-mini attire uses an orthodox black wool double-breasted jacket as a base, but has the outward characteristics of a kimono, such as the bold kimono-style collar, sleeves, belt, and trailing train. John Galliano's work expresses his assiduous study of Western traditional tailoring methods, but creates an innovative style inspired by old and new garments from East and West. When the wearer walks, the train trails behind and the undergarment peeps out from the side vents of the jacket. These effects are surely the result of his characteristic minute calculations. An English designer, after graduating from university in 1984 Galliano went to work in London and Paris. He started working at Givenchy in 1995 and then continued at Dior. On the sixtieth anniversary of Dior and his tenth year anniversary as a designer, he took "Japan" as his theme for the Haute Couture Collection Spring-Summer 2007.