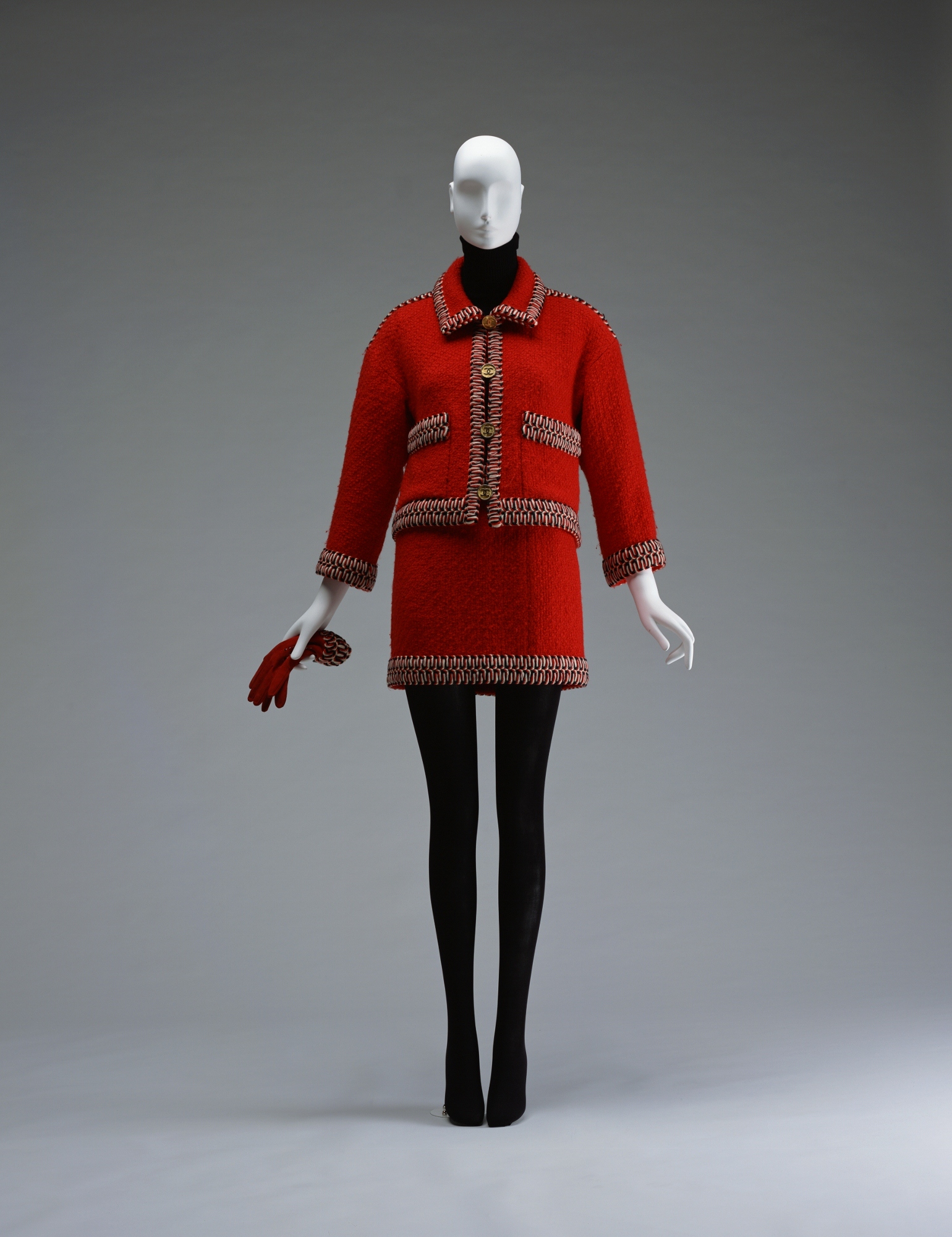 © The Kyoto Costume Institute, photo by Takashi Hatakeyama
You can enlarge by putting the mouse cursor on the image.
Suit, Gloves
Autumn/Winter 1990
Designer

Karl Lagerfeld

Brand

Chanel Boutique

Label

CHANEL BOUTIQUE

Material

Red wool tweed jacket and skirt, trimed with red, white and black woolen yarn. Matching gloves.

Inventory Number(s)

AC10462 2001-13-3AD
A tweed jacket and miniskirt in deep red. The luxury tweed woven with soft, thick wool and its thickness brings out the color superbly. The jacket is edged with braid of thick woolen yarn, stitched in place at regular intervals. The same braid is also used for the gloves that continue the splendor all the way to the fingertips. This is from prêt-à-porter line by Karl Lagerfeld, who became Chanel's artistic director in 1983. While paying homage to the immortal style of Gabrielle Chanel, synonymous with the 20th century, Lagerfeld brought fresh air to this long-established fashion house, astutely updating the Chanel suit, a symbol of traditional elegance.