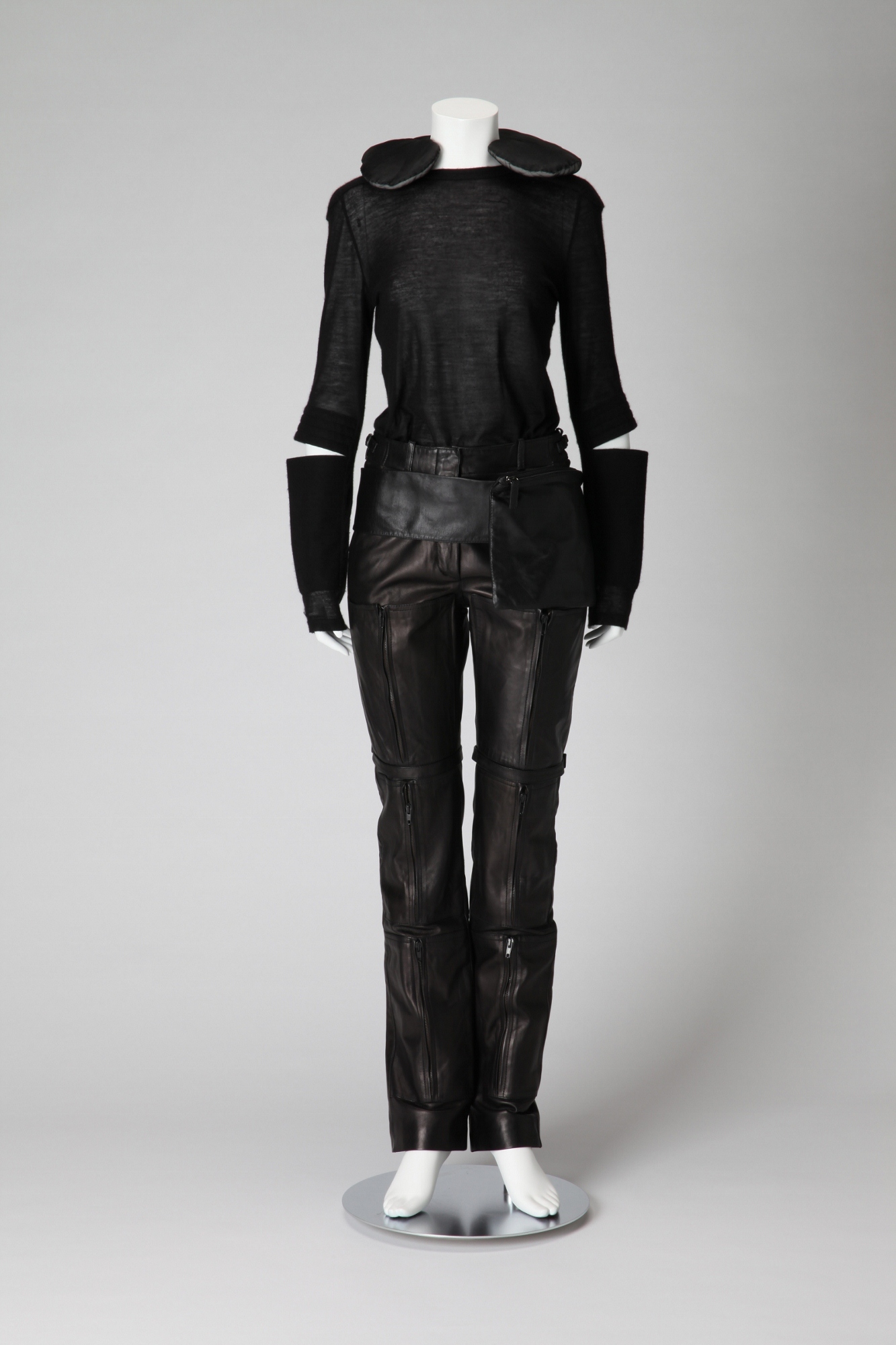 © The Kyoto Costume Institute
You can enlarge by putting the mouse cursor on the image.
Sweater, Pants, Waist belt
Autumn/Winter 1999
Designer

Helmut Lang

Brand

Helmut Lang

Label

HELMUT LANG

Material

Black cashmere sweater; black leather pants; black leather waist belt with pouch.

Credit Line

Gift of Helmut Lang

Inventory Number(s)

AC12222 2010-11-9AC
A minimal set in black. The sweater's collar is like a travelling pillow, and the sleeves are divided into upper and lower sections, only partly sewn together. The pants have fasteners sewn in on the fronts of the legs, with tapes above the knees. This clearly shows the tendency in Helmut Lang's designs to create clothes part by part and then join them together; a tendency that became even more distinct in later collections.
Lang comes from Austria, and presented his first Paris collection in 1986. At the time, he stressed a banality that contrasted with the excessiveness of avant-garde fashion, and accepted reality of the body rather than seeking an ideal body. By fusing the radical and the universal, Lang became one of the drivers of 1990s fashion. In 2002, he made tape clothes such as a part or a fragment of jackets and vests, that could be interpreted either as pieces of clothes or as accessories. Rather than clothes, it was almost as if he were presenting soon-to-disappear fragments or vestiges of clothes, draped on the wearers' bodies.