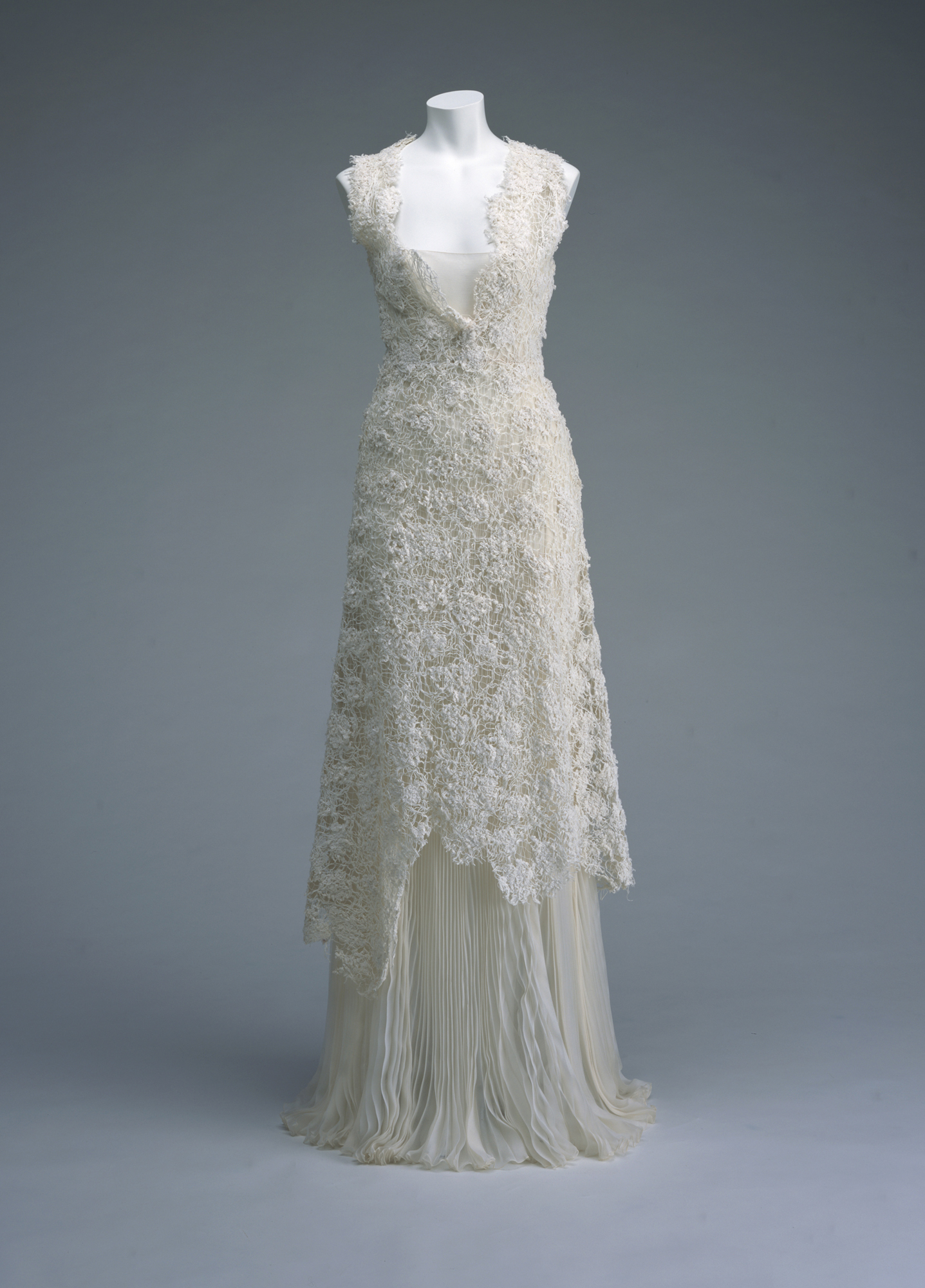 © The Kyoto Costume Institute, photo by Takashi Hatakeyama
You can enlarge by putting the mouse cursor on the image.
Dress
Spring/Summer 1997
Designer

Karl Lagerfeld

Brand

Chanel

Label

86. atelier Madame Christiane (Atelier name in handwriting)

Material

White cotton cord embroidery on silk tulle; pleated white silk chiffon underdress.

Credit Line

Gift of Chanel

Inventory Number(s)

AC11599 2006-28-4AB
This all white evening dress is marked by having a delicate surface that almost seems like it could crumble away, made by cord embroidery techniques. According to the fashion house, the dress took a total of 120 hours to make. Of that, 50 hours was spent on the embroidery of the overdress by the world famous embroidery atelier Lesage. Incorporating new sensitivity while using traditional techniques, this is an item of rare beauty produced by a craftsman's handwork.
Haute couture houses used to focus predominantly on tailoring and dressmaking, with traditional craftsmanship such as embroidery being fostered by ateliers specializing in particular skills. However the number of such specialist artisans has decreased, bringing fears that their skills may not be passed along. To inherit them, Chanel has taken many long-established workshops under its wing. Lesage became part of Chanel group in 2002.