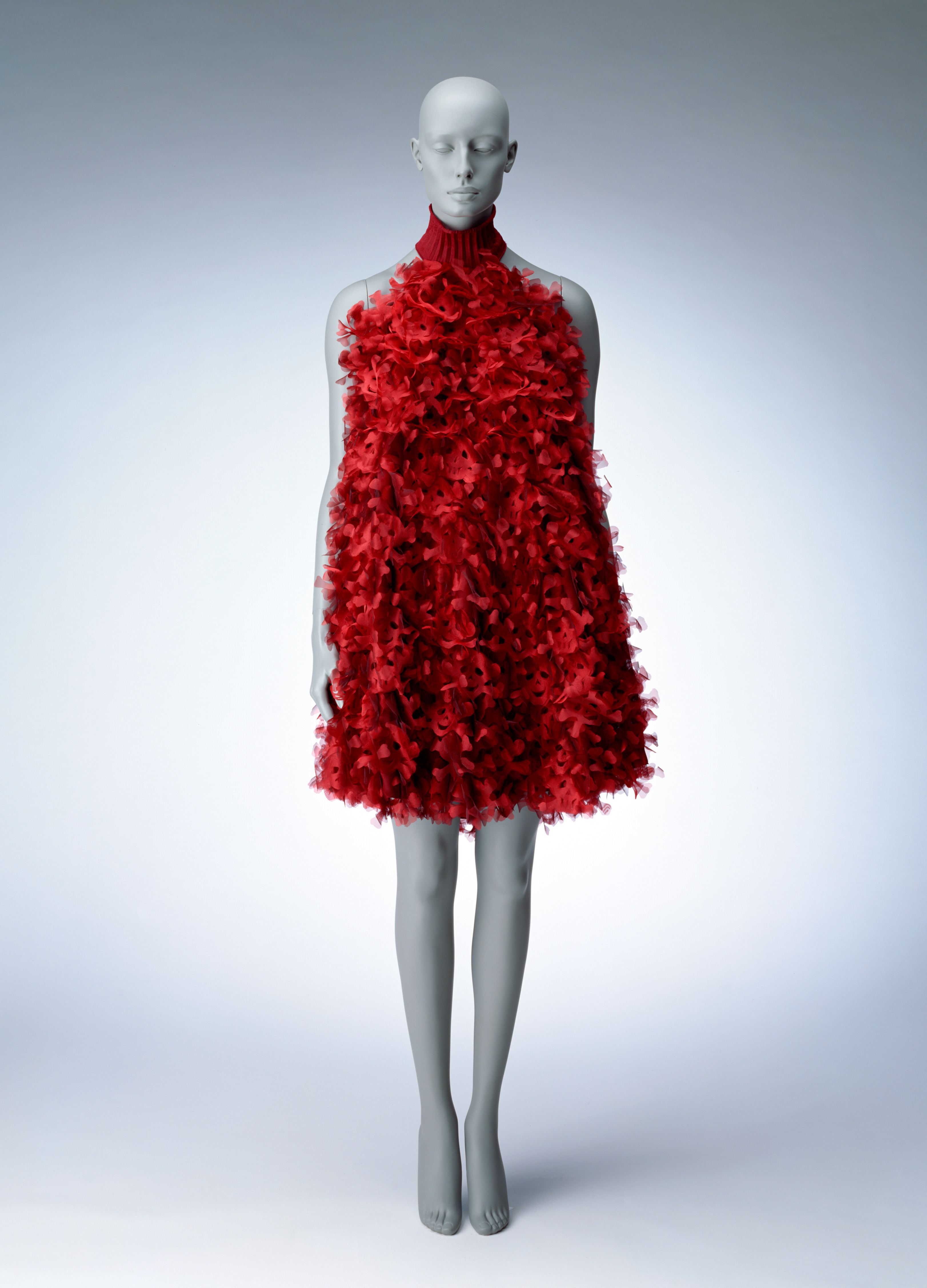 © The Kyoto Costume Institute, photo by Kazuo Fukunaga
You can enlarge by putting the mouse cursor on the image.
Dress
Spring/Summer 2007
Designer

Jun Takahashi

Brand

Undercover

Label

UNDERCOVER

Material

Red polyester organdy halter-neck dress, covered in red of skull-and-bone-shaped decorations.

Inventory Number(s)

AC11623 2007-5
Pieces of organdie that waver like flower petals make the whole dress flutter, and incorporate heat-cut motifs displaying two styles of skull and crossbones. The motifs are combined in sets of several layers that are then attached to the dress by stitching. Decorativeness that befits an Undercover design is facilitated by and conceals this combination of an elaborate and painstaking manual process with the technology of heat-cutting. Jun Takahashi explained his approach for this season by saying, "Undercover has been creatively a very dark thing. Now I wanted to make something beautiful for girls—without any dark side." (Style.com, October 1, 2006. Before then, with themes such as "SCAB" (SS 2003), "but Beautiful…" (AW 2004), and "guruguru" (AW 2006), Undercover had produced street fashion with a strong punk taste. This collection for his fourth year in Paris was highly acclaimed, giving a powerful boost to interest in the brand.