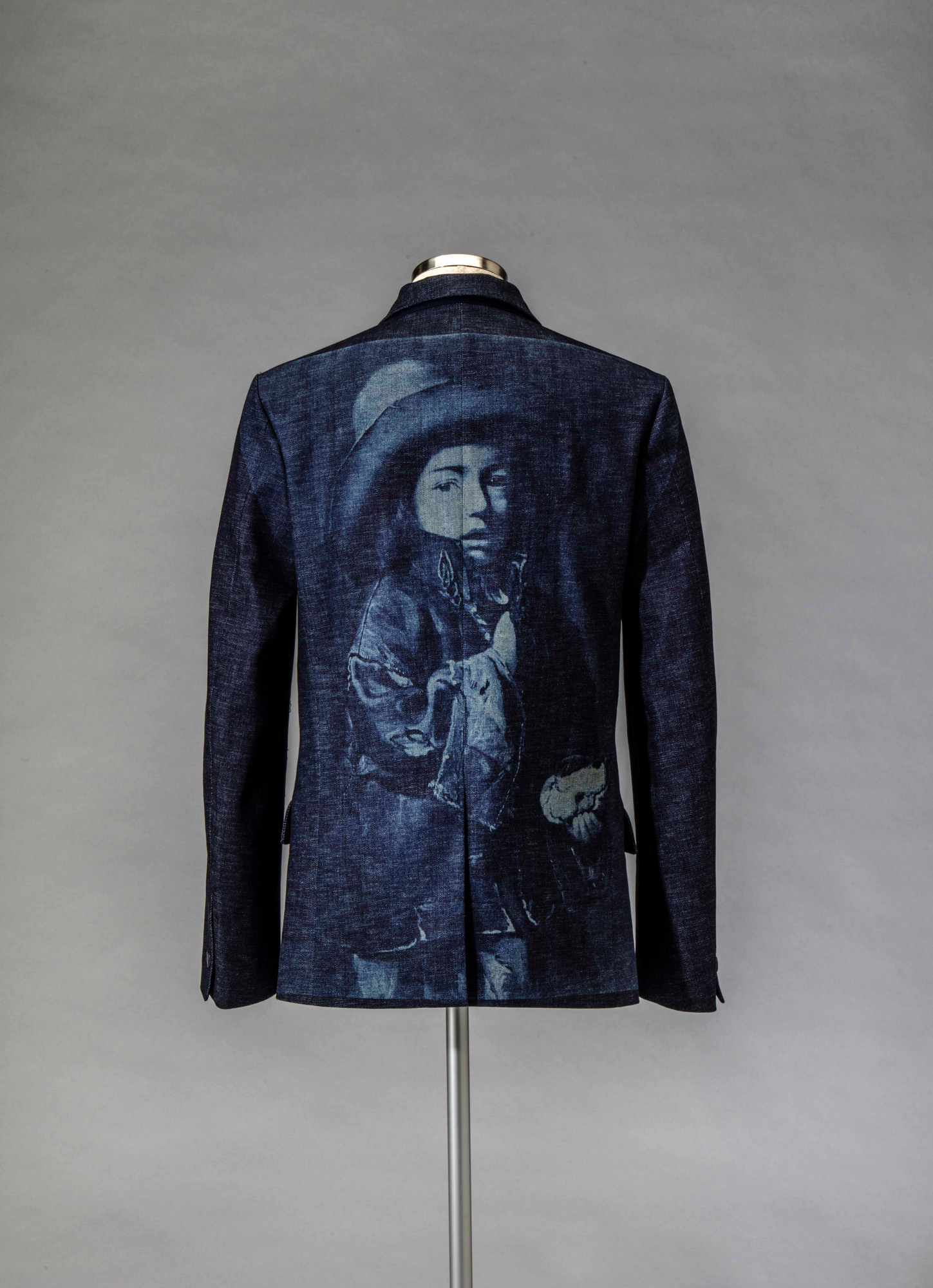 © The Kyoto Costume Institute, photo by Takashi Hatakeyama
You can enlarge by putting the mouse cursor on the image.
Jacket
2010
Designer

Marithé Bachellerie, François Girbaud

Brand

Marithé + François Girbaud

Label

MARITHÉ+FRANÇOIS GILBAUD

Material

Blue cotton denim with a portrait engraved through Wattwash technology.

Credit Line

Gift of Marithé + François Girbaud

Inventory Number(s)

AC12570 2011-11
A portrait covering the entire back of this garment has been produced using Wattwash, a technology that utilizes lasers to treat the surface of denim, using almost no water. The motif is Beggar Boy with a Piece of Pie, a painting that was exhibited at a small exhibition in Paris in 2010. The exhibition featured fifteen works by a painter active in Italy around the 17th century depicting the daily lives of laborers, scenes in which one notices commoners wearing jackets and trousers made with a blue fabric interwoven with white thread. The organizers of the show point out that the fabric, which has characteristics similar to denim, was made in Genoa, Italy and surrounding cities, and that Genoa ("Gênes" in French) is the origin of the English word "jeans." Marithé Bachellerie and François Girbaud have been in the denim industry since the 1960s. When hippie clothing was fashionable at the end of the 1960s, they developed the stone-washing process, which gives jeans a vintage look by washing them with stones. Since 1983, they have designed sporty, jeans-based fashions rooted in the idea of wearability under the name Marithé + François Girbaud. Recently, with increased awareness of the need for environmental protection, they developed Wattwash technology, which helps to reduce water pollution.