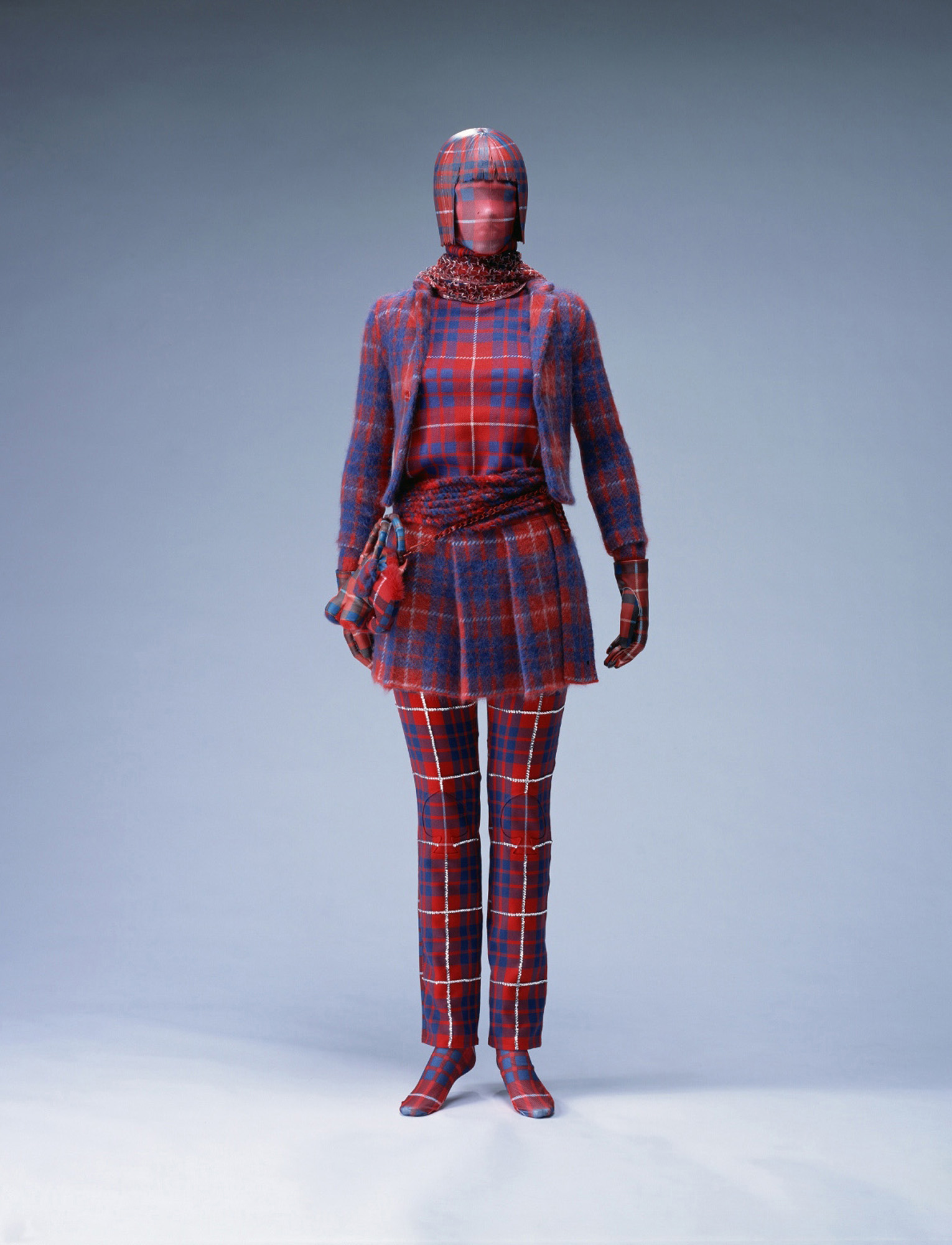 © The Kyoto Costume Institute, photo by Takashi Hatakeyama
You can enlarge by putting the mouse cursor on the image.
Jacket, Sweater, Skirt, Trousers, Scarf, Belt, Bag, Gloves, and Boots
Autumn/Winter 2001
Designer

Jun Takahashi

Brand

Undercover

Label

UNDER COVER

Material

Six kinds of material including wool, mohair, fake leather; check pattern by weave, paint, print, sequin and bead embroidery.

Inventory Number(s)

AC10377 2000-41-1AN
From the end of the 1990s to the beginning of the 2000s, fashion shifted towards a slenderer silhouette, and people became interested in decorating their bodies directly by modifying the surface of their skin with things like tattoos, makeup, and piercings. In this collection, Jun Takahashi presented outfits in which patterns covered the entire body, including the skin and hairpiece, not just clothing. The collection was symbolic of a time when the boundary between clothing and skin had become vague. The theme of this collection was "Melting Pot." Patterns included traditional designs such as Gobelin-style floral patterns, argyle patterns, and tartans. This outfit features a mix of fabrics, including knits and fake leather, in which characteristics of the essential tartan twilled check pattern have been carefully reproduced. In addition to representing the element of a melting pot in which diverse races, ethnicities, and cultures exist, the tartan pattern can be said to function as a symbol that readily brings to mind a particular region and its traditions.