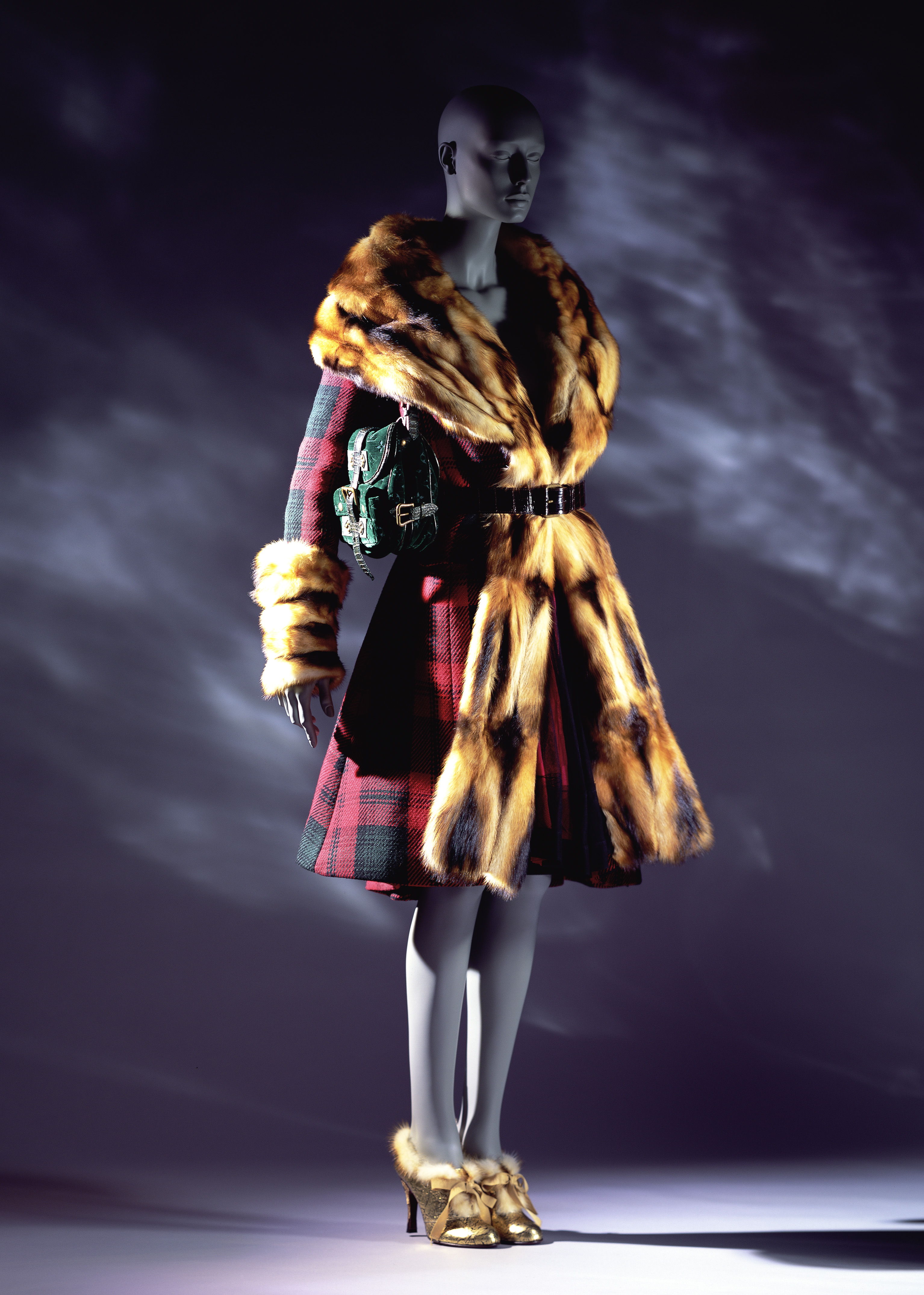 © The Kyoto Costume Institute, photo by Yuji Ono
You can enlarge by putting the mouse cursor on the image.
Coat, bag
Autumn/Winter 2004
Designer

Marc Jacobs

Brand

Louis Vuitton

Label

LOUIS VUITTON PARIS

Material

Red, and green wool twill coat; plaid pattern; fur at collar and cuffs. Green cut velvet bag; monogram pattern.

Credit Line

Gift of Louis Vuitton Malletier

Inventory Number(s)

AC11188 2004-31-2AD
Collar, overlap lining, and cuffs use top quality, glossy fitch fur. In addition to its functional role in keeping out the cold, fur has long been prized as a material for flaunting power and prosperity. Furs, particularly those from arctic and undeveloped areas, are still prestigious today, despite vocal opposition from animal rights protesters. Until the 19th century fur was generally used for lining, but at the beginning of the 20th century use on the outside became popular, and fur became one of the most outstanding adornments for manifesting luxury. Successful worldwide, and perhaps the best known luxury brand, Louis Vuitton began as a luggage maker in 1854. Even today, its LV monogram is associated with reliable quality and fresh, creative ideas, representing a brand that provides material, intellectual, and visceral satisfaction. In 1998, the brand entered the prêt-à-porter arena, led by young American designer Marc Jacobs.