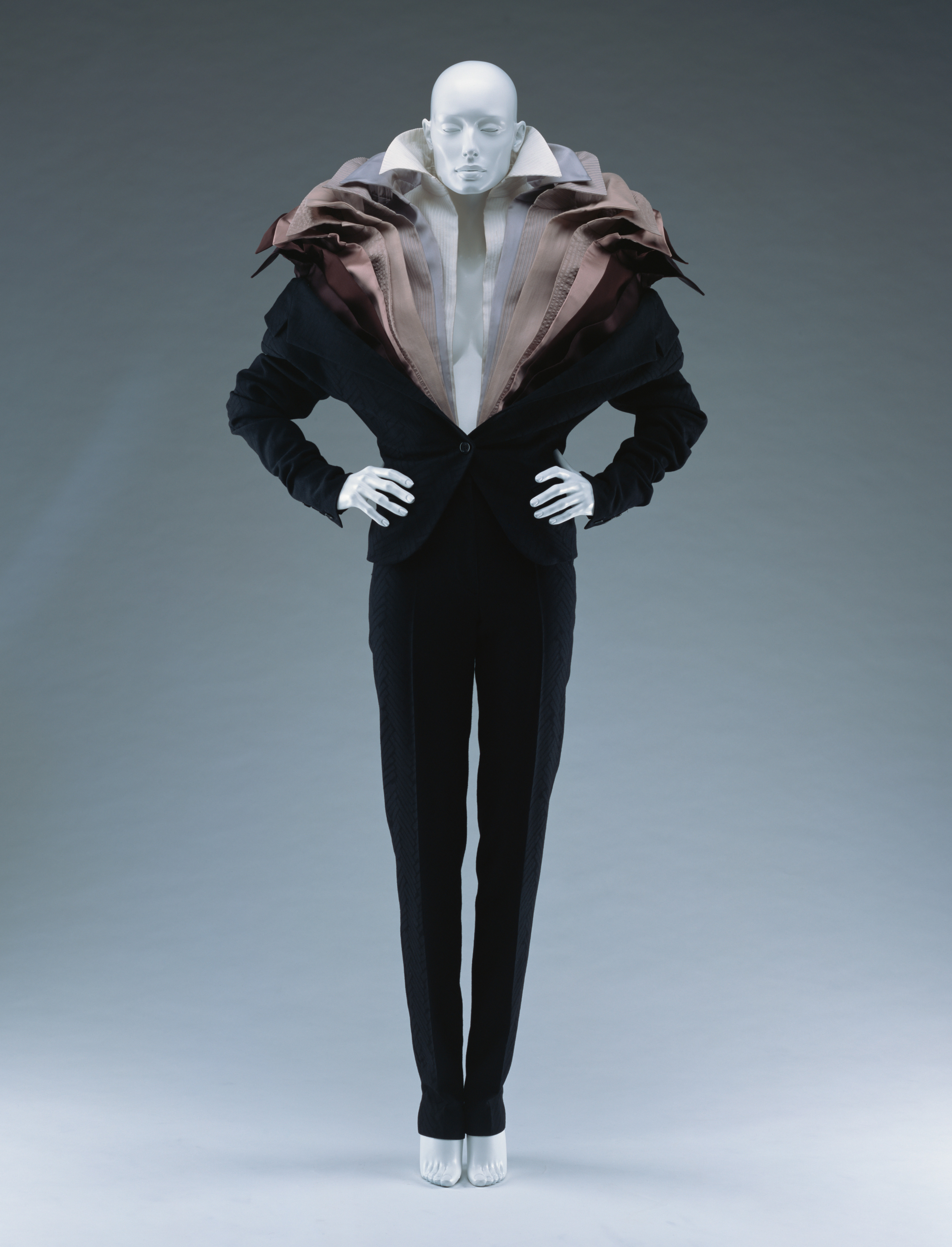 © The Kyoto Costume Institute, photo by Takashi Hatakeyama
You can enlarge by putting the mouse cursor on the image.
Jacket and pants
Autumn/Winter 2003
Designer

Viktor Horsting, Rolf Snoeren

Brand

Viktor & Rolf

Label

VIKTOR & ROLF

Material

Black figured wool; layered with colored cotton and silk collars.

Inventory Number(s)

AC11077 2004-4AB
This look is part of the Fall 2003 collection, which used distinctive volumes and layering to exaggerate contemporary basic items. Victor&Rolf have a strong concern for how things can best be shown in a contemporary color context. Although they are using the basic colors of contemporary apparel, white, black, and beige, they allude to the cyclical nature of color choice in fashion today. Periodic restyling and the shifting of trends in popular colors are industrial strategies designed to refresh a product's distinctive edge. This can be seen as a natural result of the demand for maintaining differentials when societies and markets are inundated by colors. It was also a time when the achromatic and reserved neutral colors selected for 19th century menswear had become basic colors of contemporary womenswear.