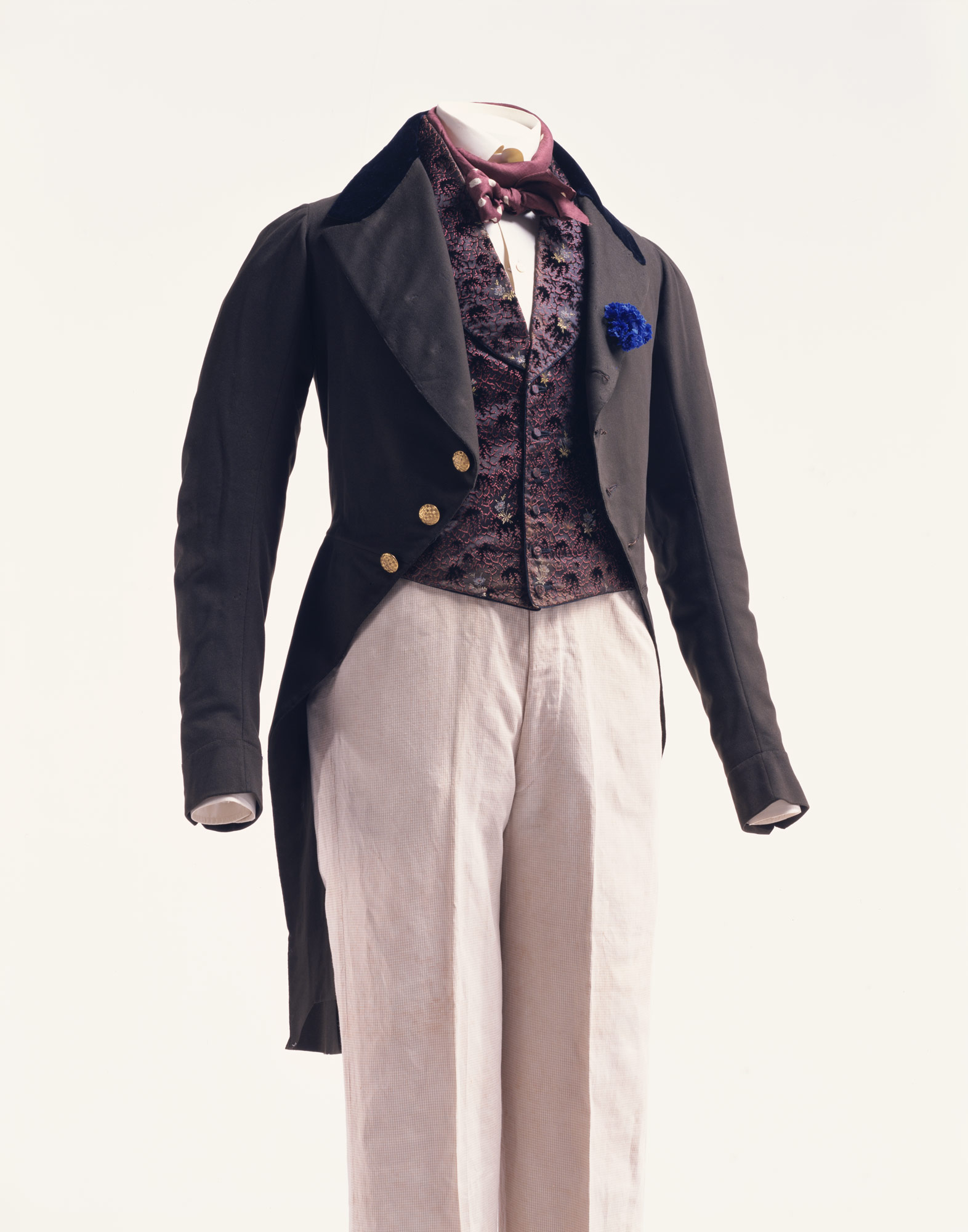 © The Kyoto Costume Institute, photo by Takashi Hatakeyama
You can enlarge by putting the mouse cursor on the image.
Men's Three-piece Ensemble
1830s - England
Material

Dark brown tail coat of wool broadcloth with velvet collar; vest of black silk satin with cut-velvet woven floral pattern; trousers of plaid cotton twill; silk pongee scarf.

Inventory Number(s)

AC7765 93-19-6AD
The gloss of high quality fabric without decoration accentuates the elaborative tailoring of these tight-fitting clothes. Plain but elaborately tailored in details, simple and functional men's clothes were made on the basis of the esthetic values of the "dandies," who emerged at the beginning of the 19th century. As a result, men's clothes became simpler and more stylized, and their designs established a standard that is still relevant today.