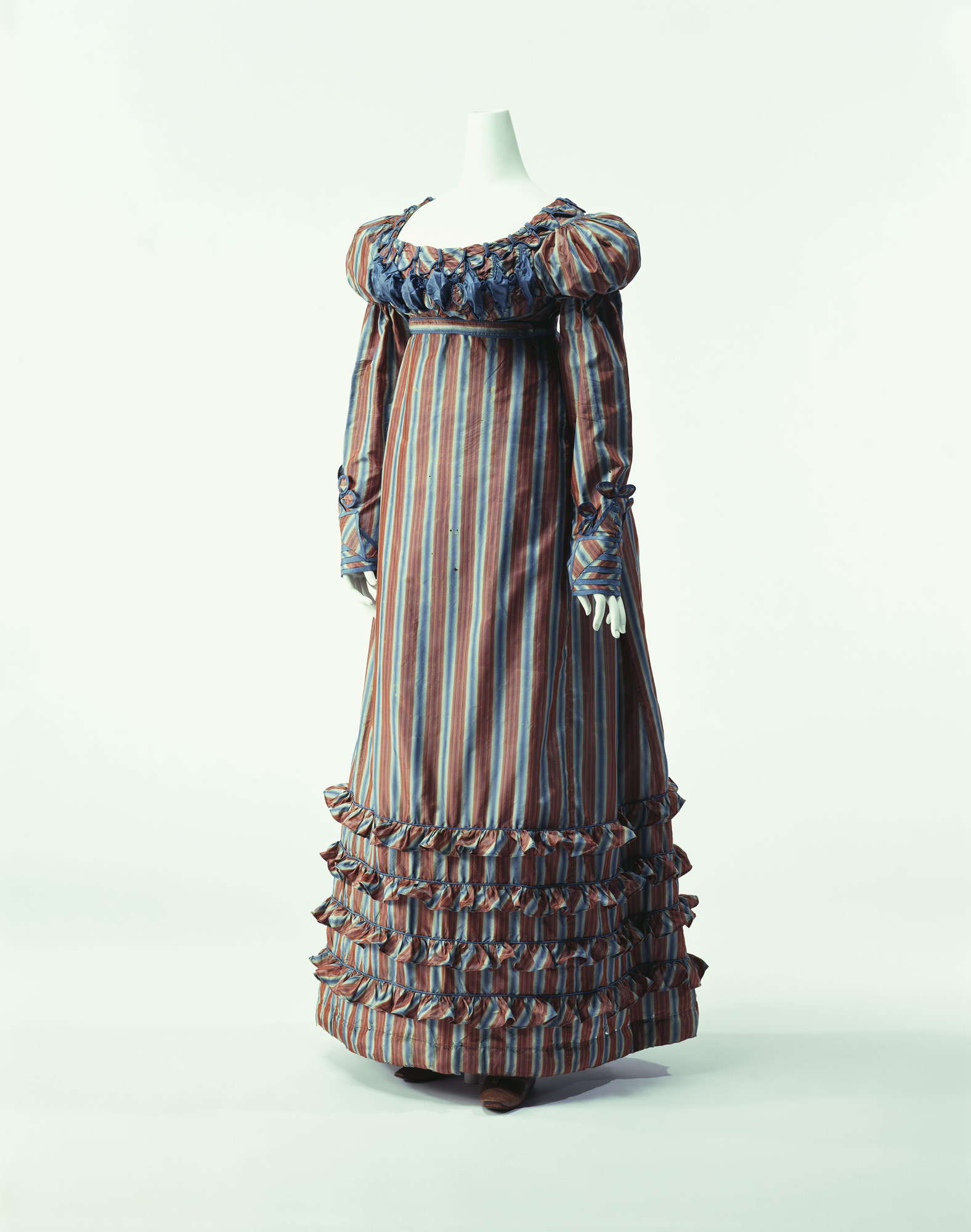 © The Kyoto Costume Institute, photo by Takashi Hatakeyama
You can enlarge by putting the mouse cursor on the image.
Day Dress
c. 1820 - unknown (Country)
Material

Brown and blue striped silk taffeta; short bodice and dress set; silk taffeta cording and puff decoration on neckline of jacket; matching belt; four lines of flounces at hem of skirt.

Inventory Number(s)

AC4428 83-20-2AB
In this period, the use of colors was revived after the dominance of white that had begun in the early 19th century. This dress features inwoven stripes with a strong color combination of brown and blue. The waistline is still high, and the stripes emphasize the vertical lines. A pad is inserted at the center of the back to produce a beautiful back line floating down from the high waist. After a period when simple dresses had been popular, dresses were beginning to regain their glamour by the addition of decorations and colors.