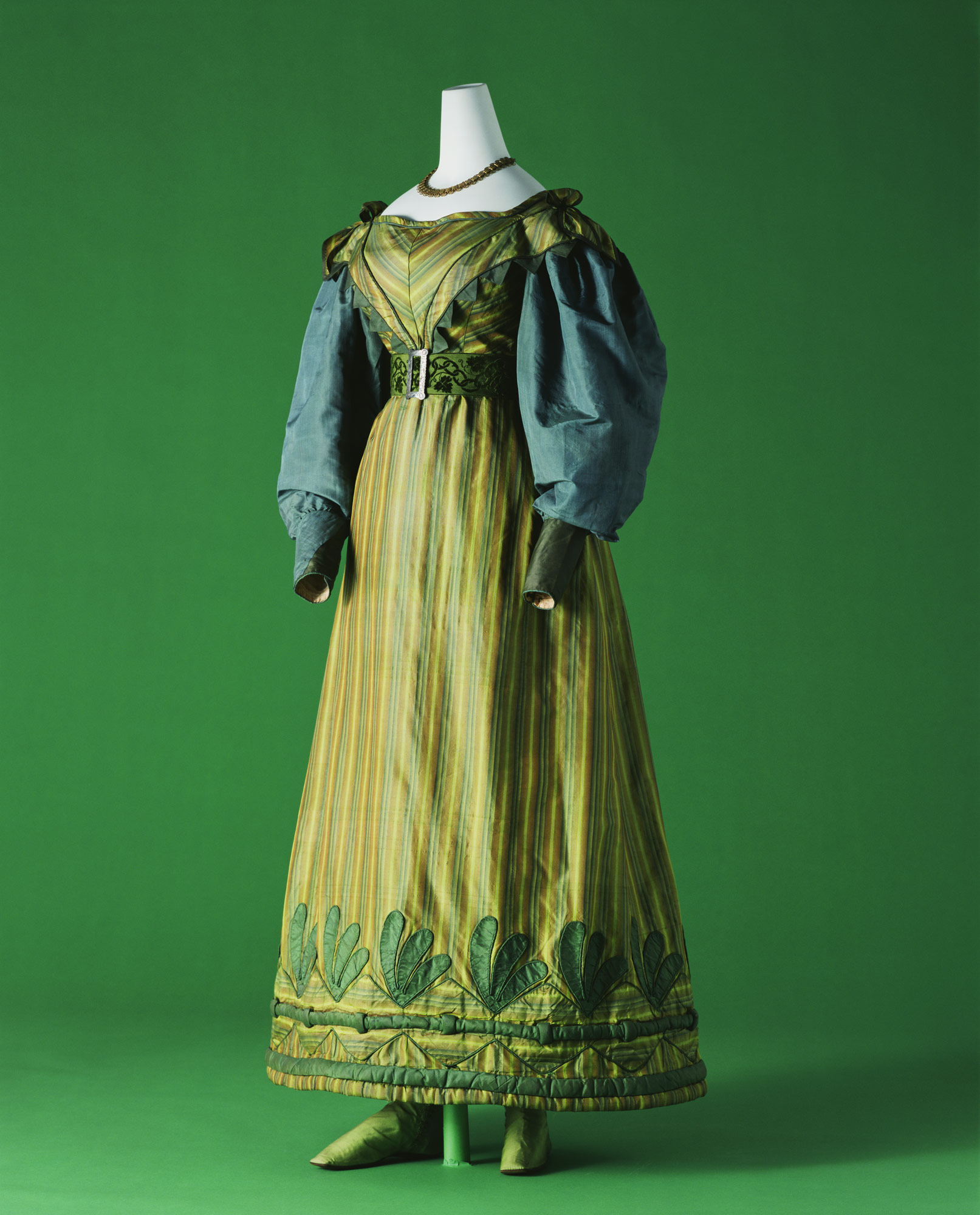 © The Kyoto Costume Institute, photo by Taishi Hirokawa
You can enlarge by putting the mouse cursor on the image.
Day Dress
c. 1826 - England
Material

Green and yellow striped printed silk taffeta; green silk taffeta large sleeves; leaf-shaped appliqués with projecting edge at hem of skirt; bows at top of shoulder.

Inventory Number(s)

AC284 77-12-1
This dress is characterized by large sleeves. Fashionable printed fabric is used with skill, and is trimmed by the piping everywhere. Sleeves gradually gained volume from the 1820s, and reached their maximum size in the 1830s. They are called "gigot" or leg-of-mutton sleeves. During the 19th century, when the silhouette changed continuously, large sleeves became fashionable, once again, at the end of the century.