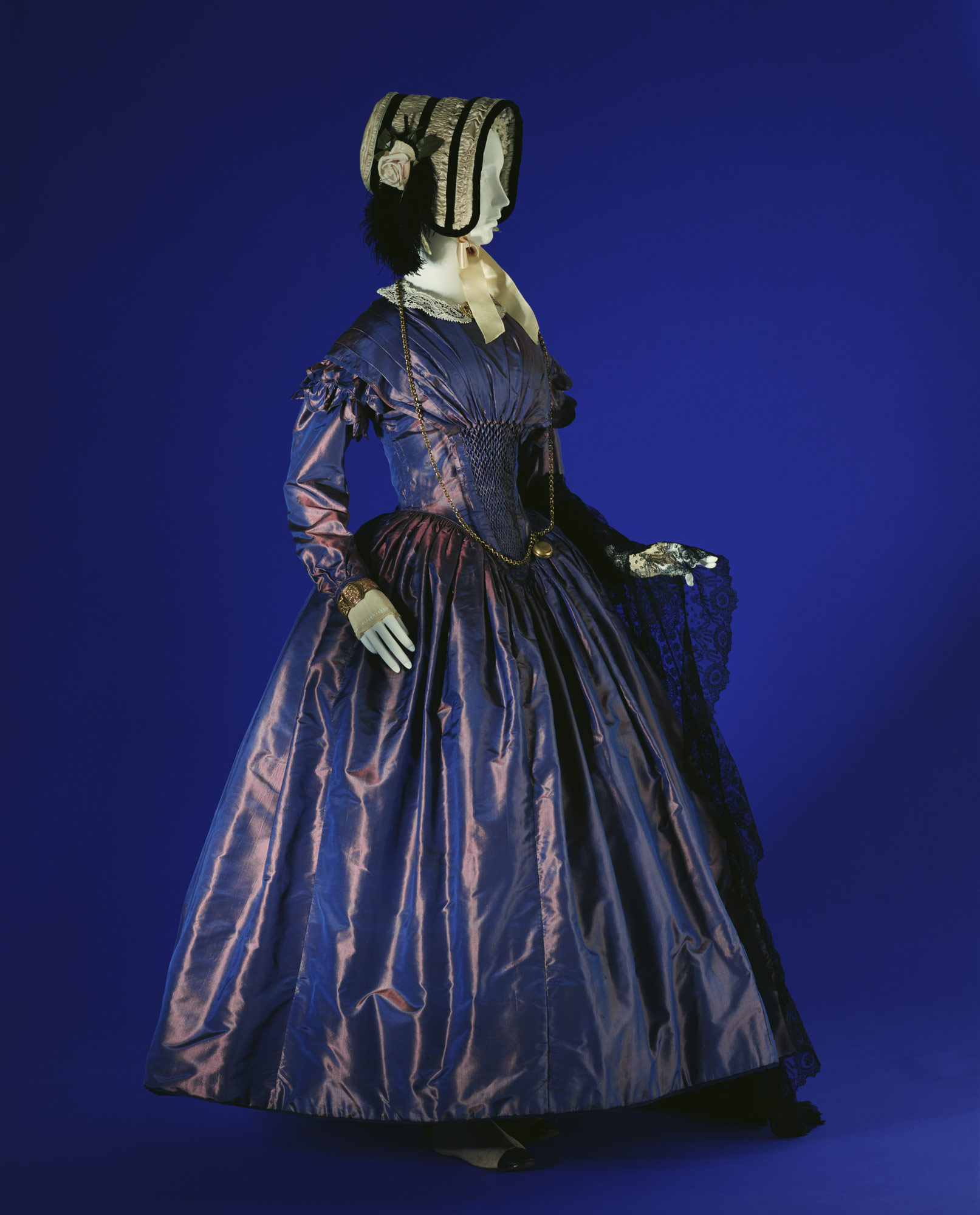 © The Kyoto Costume Institute, photo by Taishi Hirokawa
You can enlarge by putting the mouse cursor on the image.
Day Dress
c. 1845 - England
Material

Blue and purple changeable striped silk taffeta; smocking at front bodice, two flounces at shoulder.

Inventory Number(s)

AC4474 83-11-10
The large gigot sleeves that were popular in the 1830s have been replaced by natural-fitting sleeves that continue from gentle shoulder lines. The waist is tighter than before, and the skirt has a larger bulge with several petticoats worn under it. As skirts became increasingly large, the beginning of the 1840s saw the invention of crinoline petticoats, with horse tail hair (crin) woven into a stiff flax fabric (lin). Crinolines were improved and enhanced, morphing into basket-like structures using steel hoops in the late 1850s.