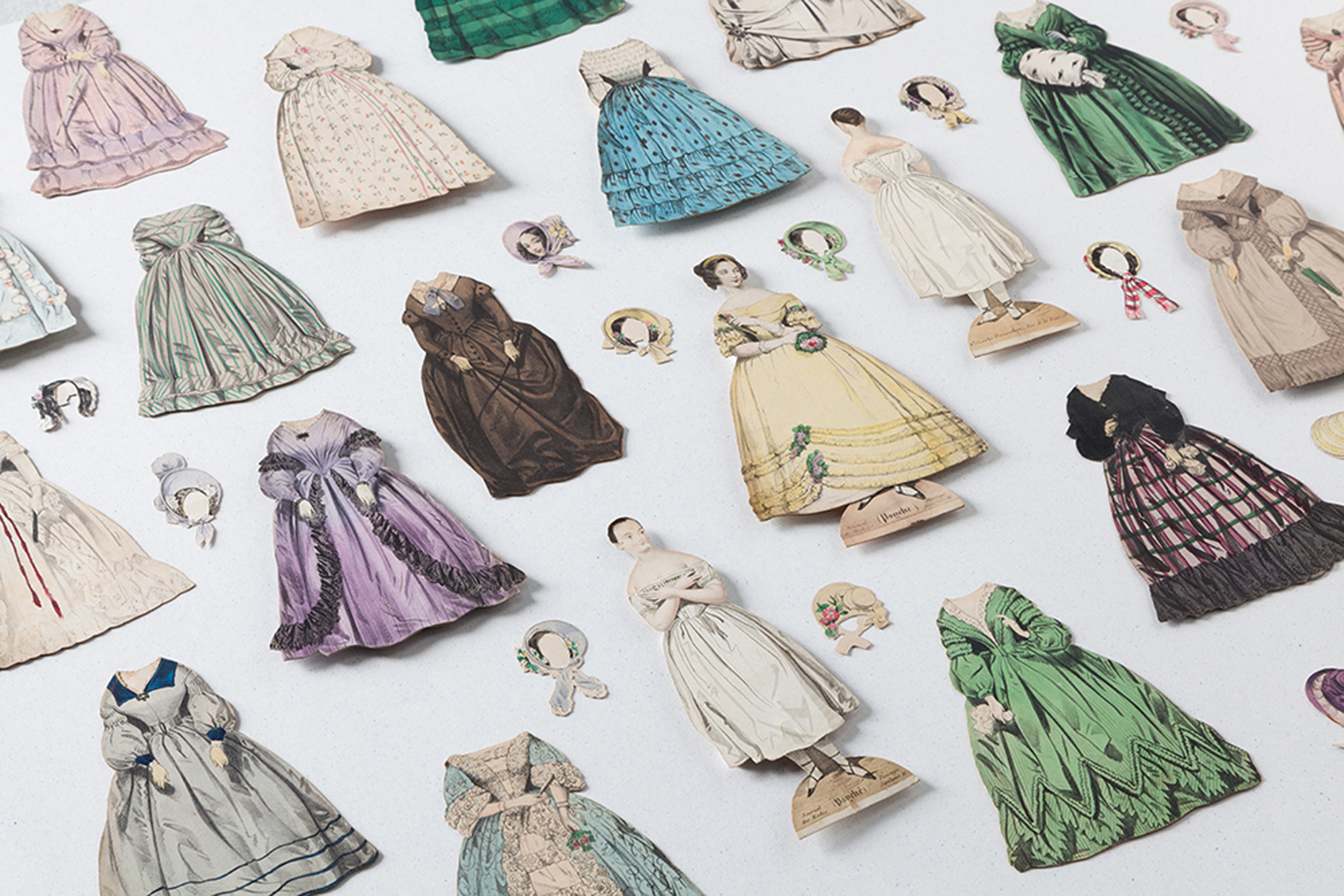 © The Kyoto Costume Institute, photo by Mai Narita (Neki inc.)
You can enlarge by putting the mouse cursor on the image.
Paper dolls
1839-1841 - France
Material

Paper; copperplate printing and hand-tinted

Dimension

19cm (doll height)

Inventory Number(s)

AL473-475
A set of paper dolls included, as a giveaway, with fashion magazine "Le Bon Ton, Journal des Modes" published in the first half of the 19th century. Such dolls were well-known in France and were referred to as "psyché" or "la toilette de psyché" and loved by grown up women as they represented different looks that served as inspirations for actual outfits. "Le Bon Ton, Journal des Modes" was a popular fashion magazine first published in Paris in 1834 and circulated as a weekly magazine until 1884. It consisted of 8 pages of text and 2 pages of fashion sketches and featured the newest information on fashion, art, and literary criticism and poetry, and came with several paper dresses and hats for the dolls. Not only the fronts of the garments but the details on the back were included in this type of paper doll and were seen from time to time in fashion magazine giveaways during the 1830s and 1840s.