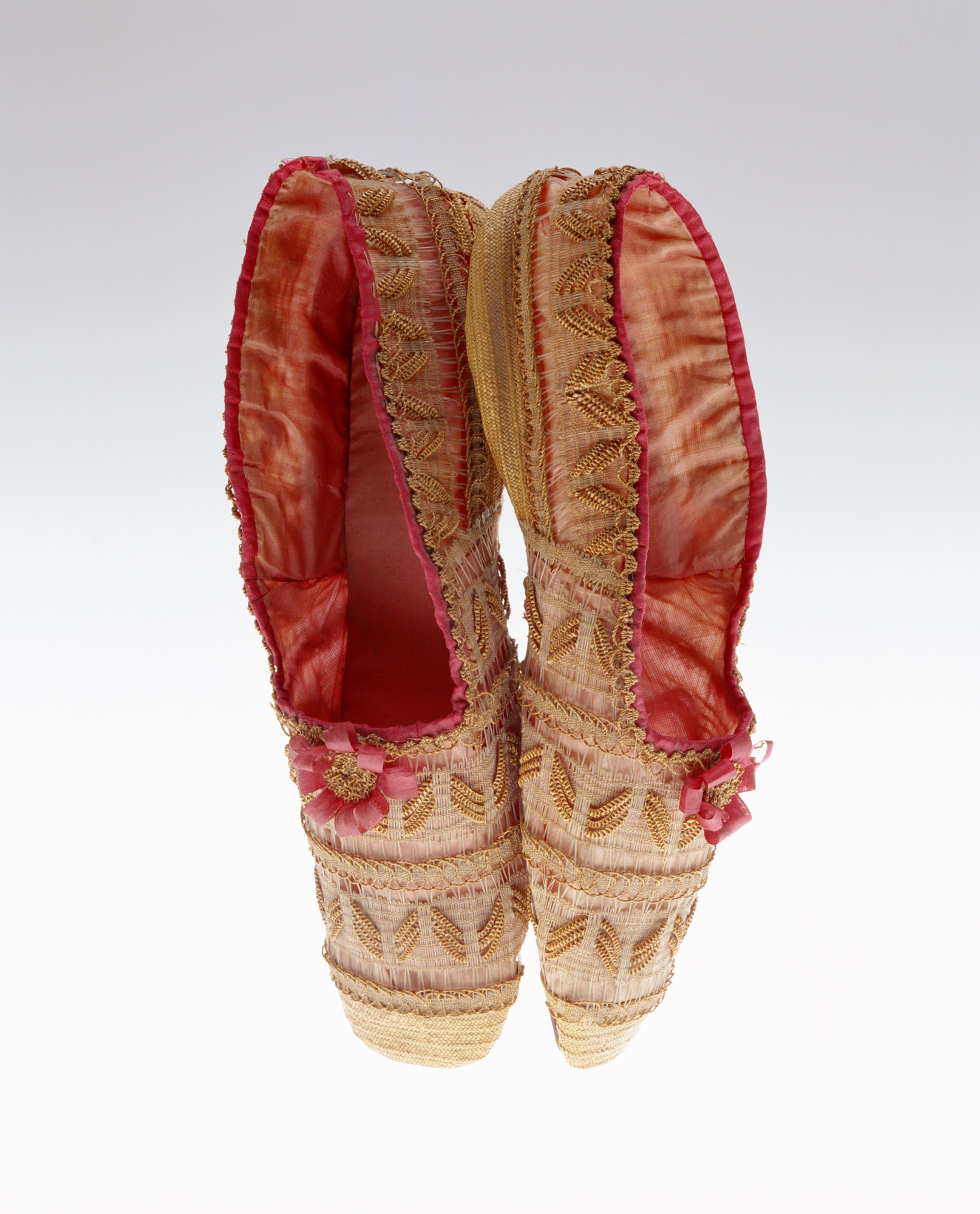 © The Kyoto Costume Institute, photo by Masayuki Hayashi
You can enlarge by putting the mouse cursor on the image.
Shoes
1830s - France
Material

The uppers covered in connected braids of straw and horsehair; deep-pink silk ribbon trimming and cockade; lined pink silk taffeta; squarish toes; leather sole.

Dimension

22.5cm (length), 5.5cm (width)

Inventory Number(s)

AC9012 93-48AB
A dainty pair of flat shoes elaborately created with delicate materials, made from woven and plaited straw with two rows of circles containing bands of horsehair and a straw work ribbon trim. The upper material, is not very common for shoes, would have made from hatmakers' straw. These would have been house shoes.