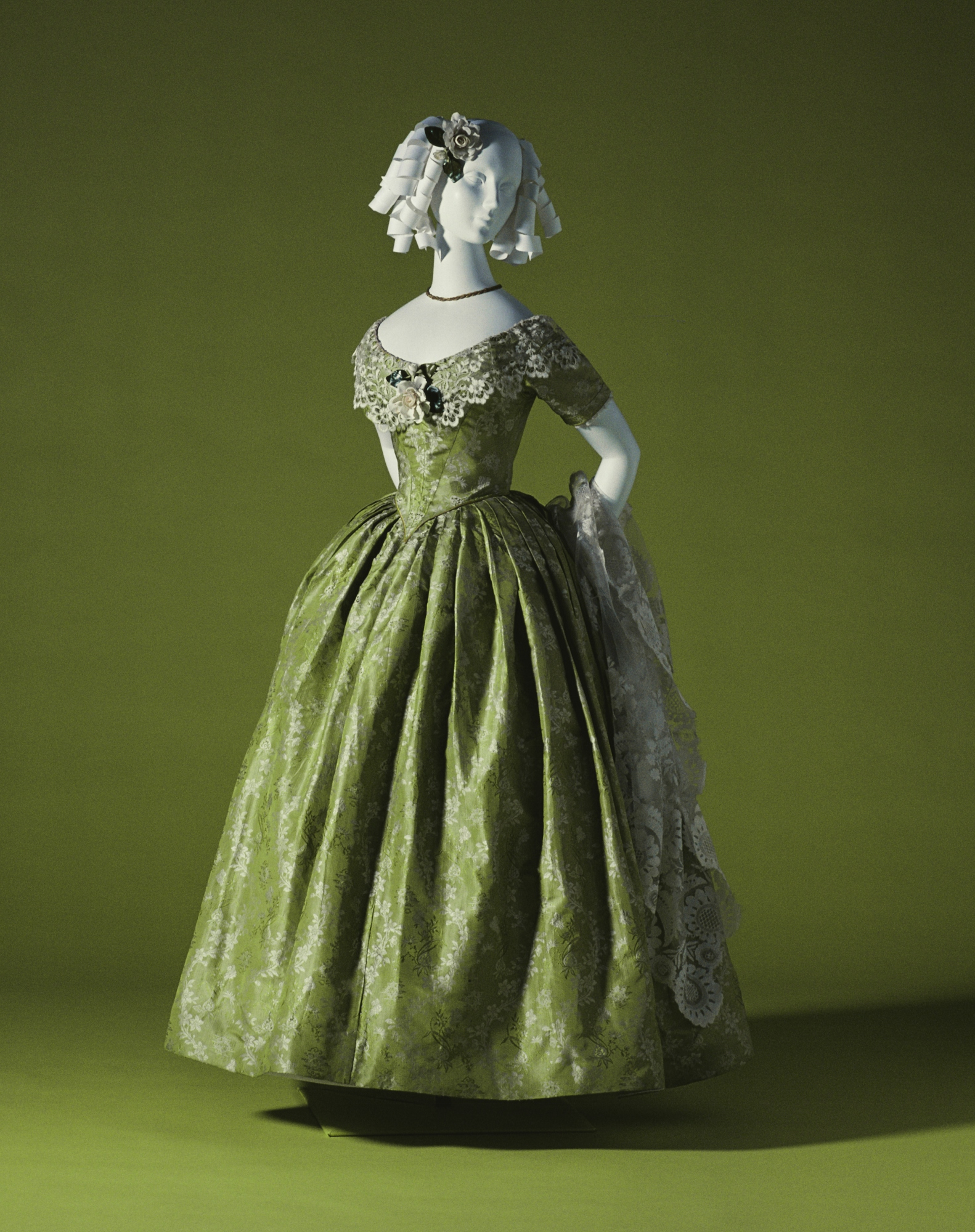 © The Kyoto Costume Institute, photo by Taishi Hirokawa
You can enlarge by putting the mouse cursor on the image.
Evening Dress
c. 1845 - unknown (Country)
Material

Green silk brocade white floral pattern; two-piece dress; silk satin piping on bodice.

Inventory Number(s)

AC553 78-2-9A, AC555 78-2-9C
Evening dress with a tight bodice and pleated skirt using plenty of fabric, displaying a classic 1840s style. The boned long bodice is V-shaped, narrowing to a point, and is neatly edged, emphasizing the low, slim waistline. The billowing skirt is longer than those of the preceding period. Until the invention of hooped undergarments (crinoline) in the 1850s, the volume of the skirt was built up by wearing a number of petticoats. The dress is slightly off the shoulder, with short, tight sleeves. This sort of a wide décolleté was often decorated with a lace bertha collar.
In the 1840s, there was a preference for woven silk dresses with fine patterning and soft color tones, as if revisiting the Rococo style of the 18th century. The demand for modest, non-functional styles for women was influenced by the gender perspective of nouveau riche men (bourgeois). Such men saw work by women as a vice, and considered the paragon of womanhood to be living in a family under the protection of her husband. This perspective was embodied in women's apparel of the period.