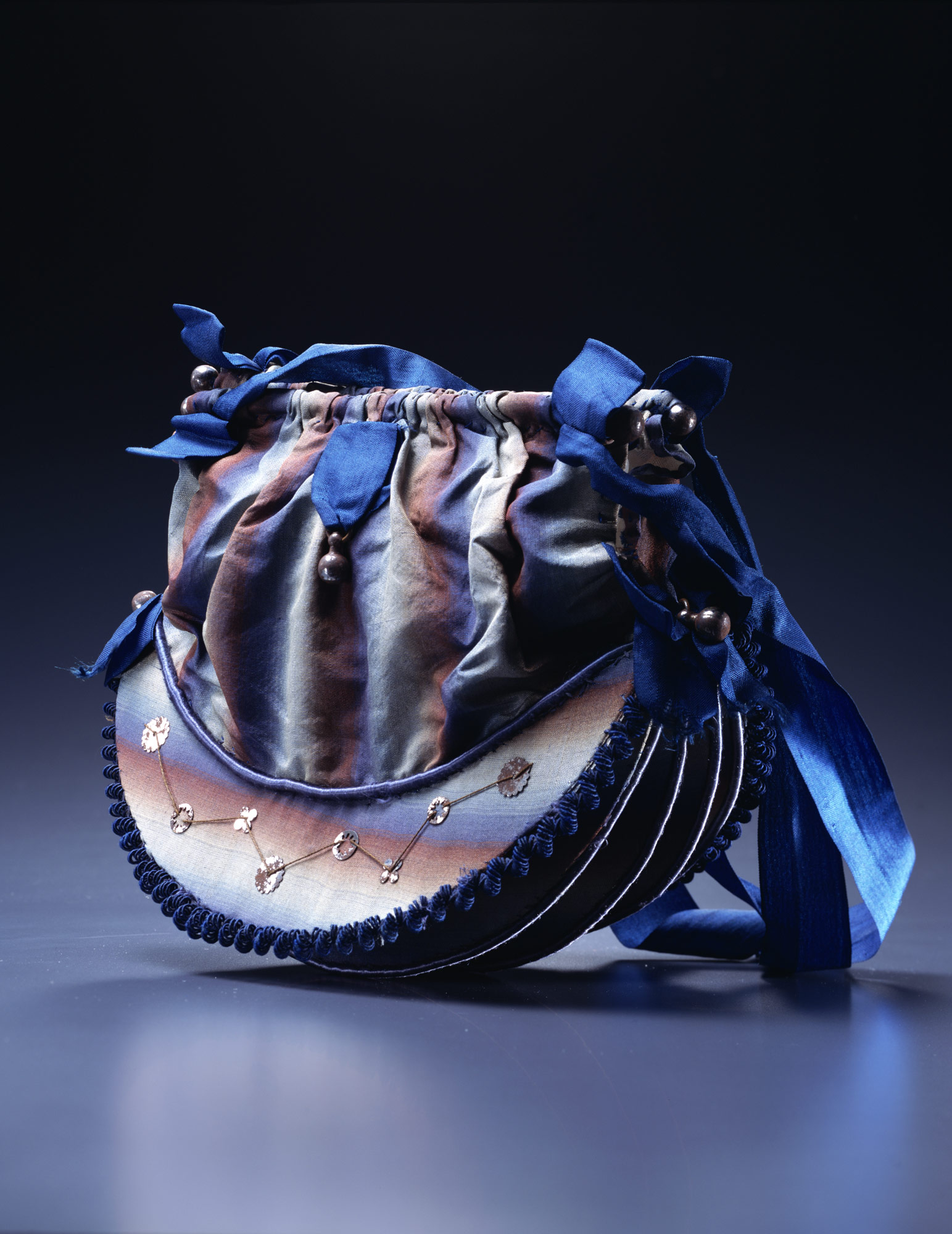 © The Kyoto Costume Institute, photo by Takashi Hatakeyama
You can enlarge by putting the mouse cursor on the image.
Bag
1820s - unknown (Country)
Material

Blue and brown striped woven silk taffta; bellows at bottom; sequins; ribbonstrap.

Dimension

18.5cm (width) / 14cm (height)

Inventory Number(s)

AC9467 97-21-5
This bag made of printed fabric was popular in the period. The clasp and the sequins are metallic, and metal balls are attached at the ends of the fastening ribbons. After the Revolution, dresses became slim and pockets that women had used for small articles disappeared. As a result, reticules, small bags hung by a cord or fine chains, became popular. Most of them were made of fabric or knit, but in the early 1820s, metallic parts came into use for frames, clasp components, and decorations including spangles.