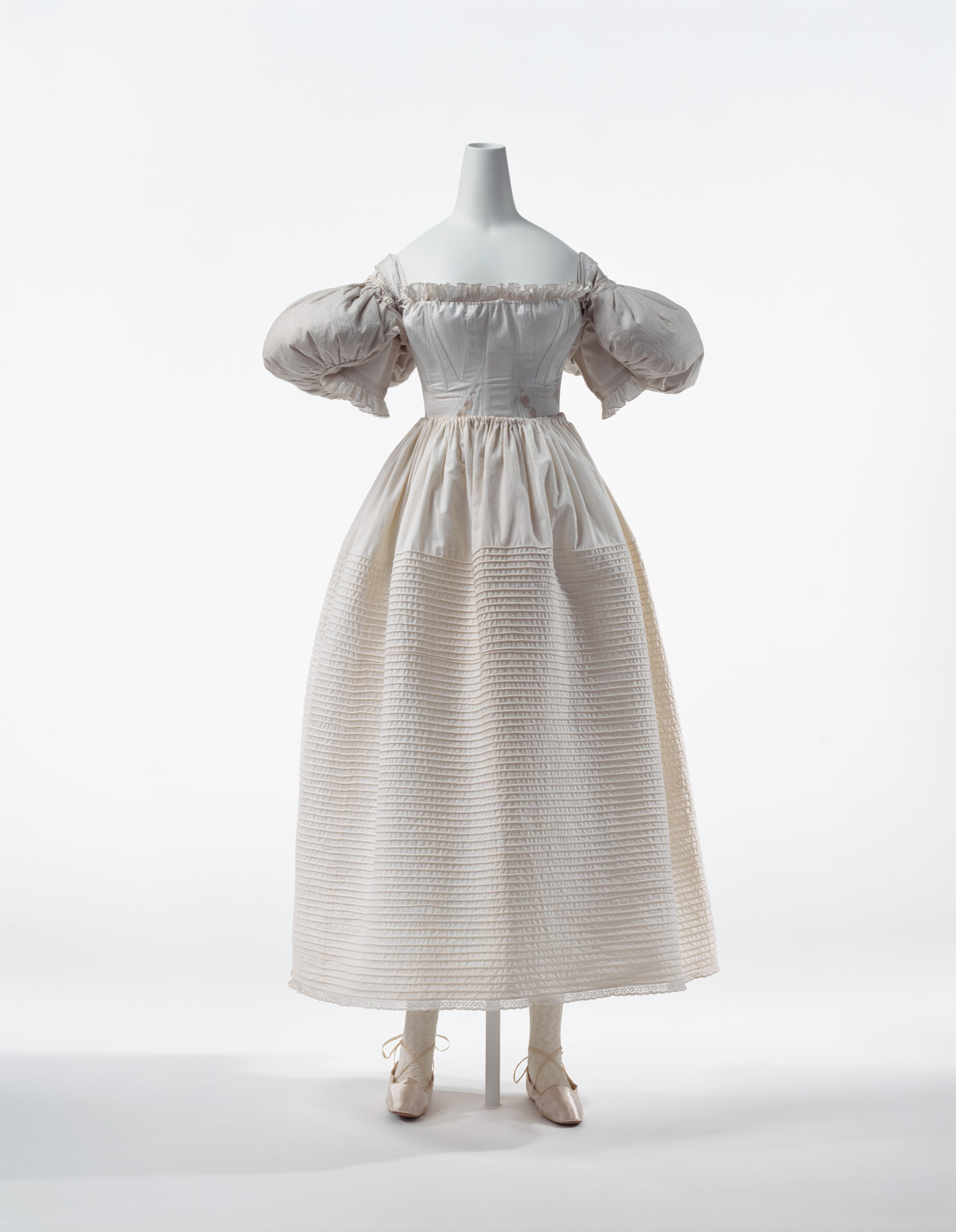 © The Kyoto Costume Institute, photo by Takashi Hatakeyama
You can enlarge by putting the mouse cursor on the image.
Sleeve-pads
1830s - unknown (Country)
Material

White plain-weave cotton stuffed with down.

Inventory Number(s)

AC9455 97-18-2AB
Sleeve pads were used to produce the puff sleeves that characterized in 1830's. They were made of thin cotton fabric and tailored three-dimensionally with abundant gathers. The feathers inside are light and expand the padding. The sleeves have attachment strings for fixing to corresponding strings on the dress. Puff sleeves were used to extend the shoulder lines, enhancing the gentle lines that were popular at the time.