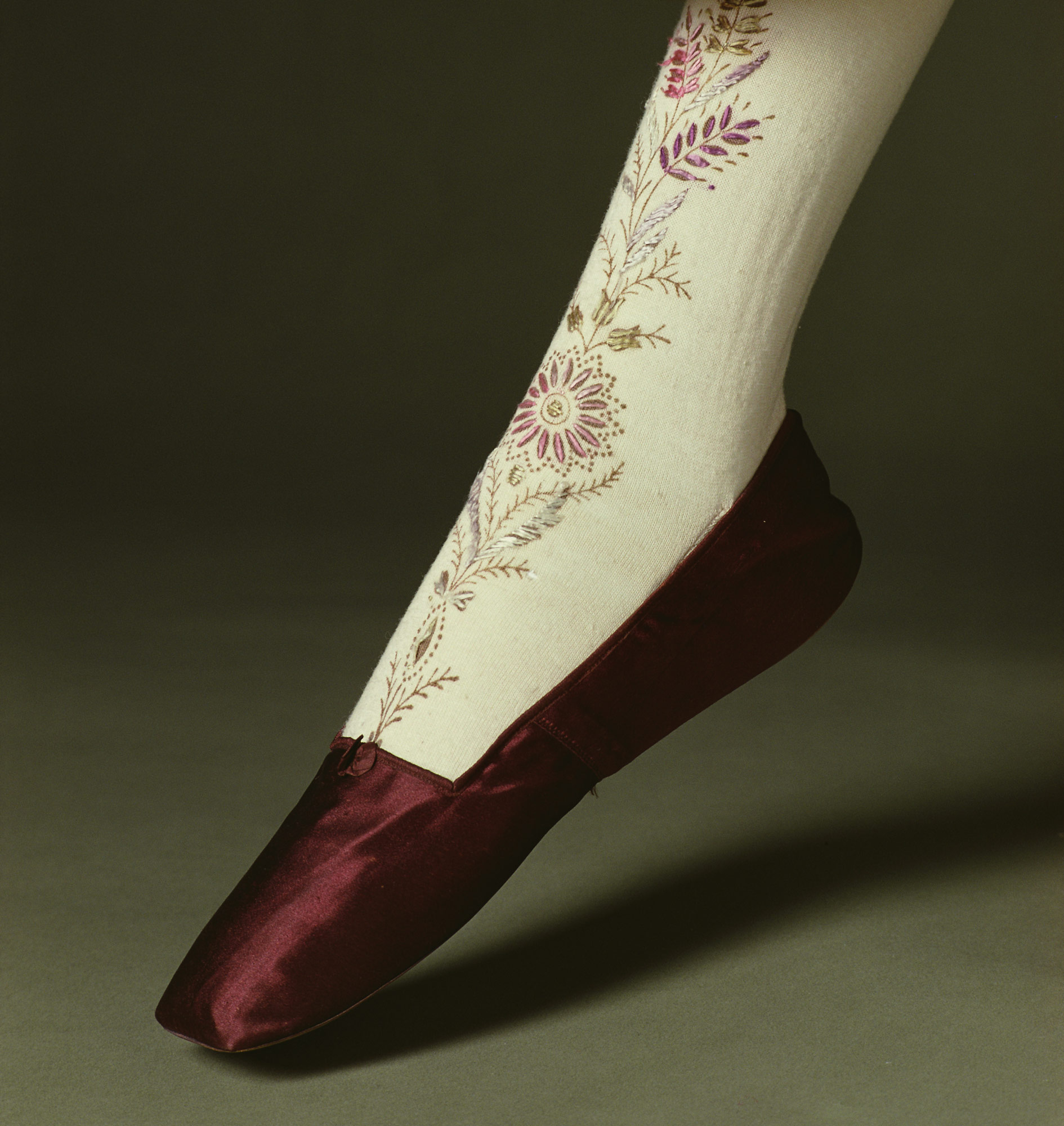 © The Kyoto Costume Institute, photo by Taishi Hirokawa
You can enlarge by putting the mouse cursor on the image.
Stockings
1830s - unknown (Country)
Material

White cotton knit; silk embroidery on floral-pattern print from instep to ankle.

Dimension

82.0cm (length) / 16cm (sole)

Inventory Number(s)

AC600 78-16-13AB
The flat knit stockings embroidered with marguerites and wheatears edged with prints. The body is made of a knit tube, but the sole is cut and sewn in places. In this period, dresses shortened and ankles became visible. Consequently, women favored stockings with embroidery and other decorations around the ankles.