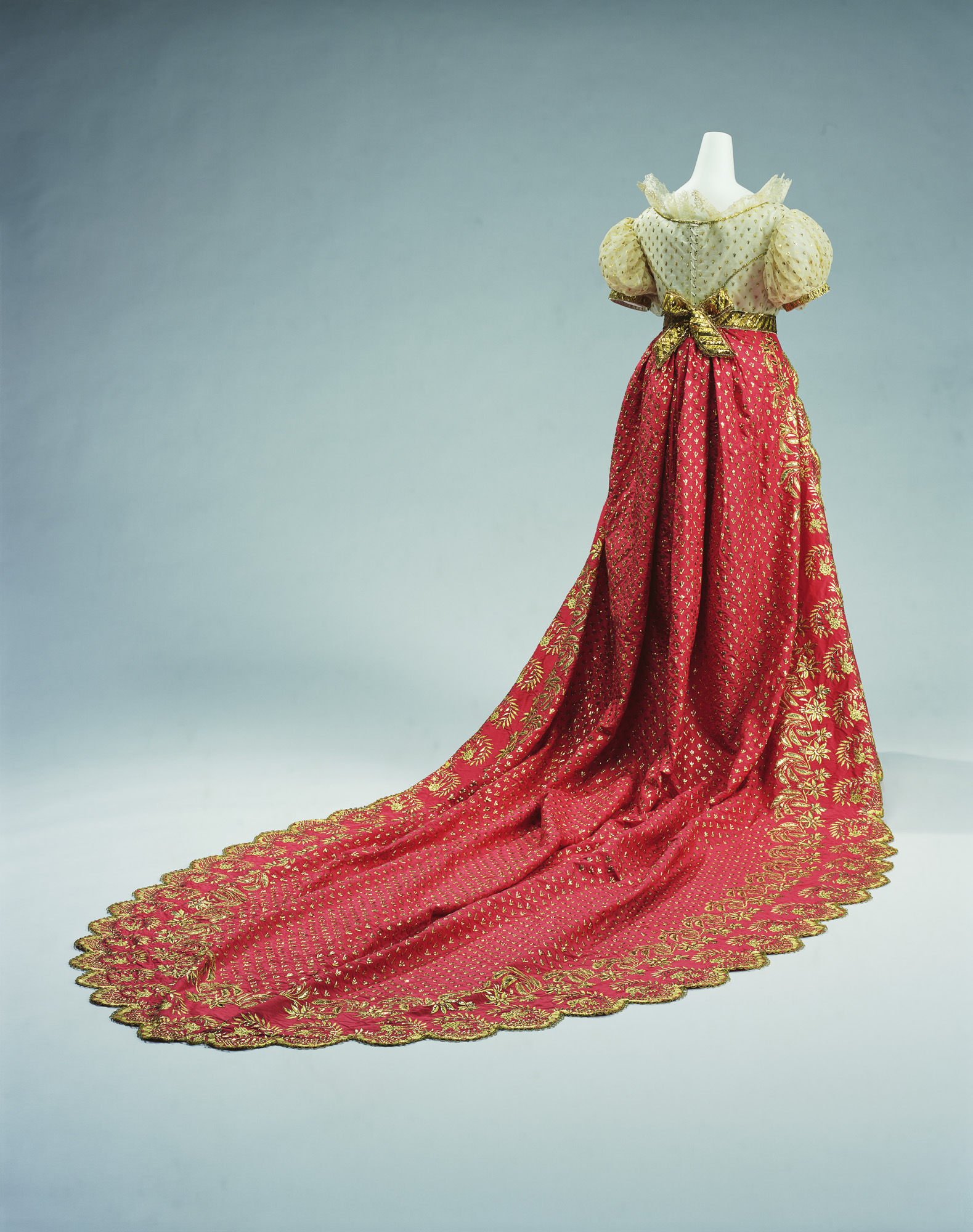 © The Kyoto Costume Institute, photo by Takashi Hatakeyama
You can enlarge by putting the mouse cursor on the image.
Court Dress
c.1820 - Spain
Material

White silk satin with silk tulle embroidered with gold thread; puff sleeves; red taffeta train with gold embroidery from waist, scalloped hem.

Dimension

Width 193cm, length 280cm (train)

Inventory Number(s)

AC6300 89-8AC
This court dress, worn at formal occasions at the Spanish Court, conveys a sense of ceremony and solemn nobility. The dazzling gold embroidery against the red silk background of the long train is the result of incorporating gold leaf pieces in combination with gold thread to further enhance the golden glow of the fabric.
The style of women's court wear in Western Europe had remained essentially the same since the coronation of Napoleon in 1804. Women wore decorations and jewelry reflecting one's status, and the higher one's status, the longer the train that was attached to the shoulder, and later, to the waist of the dress.