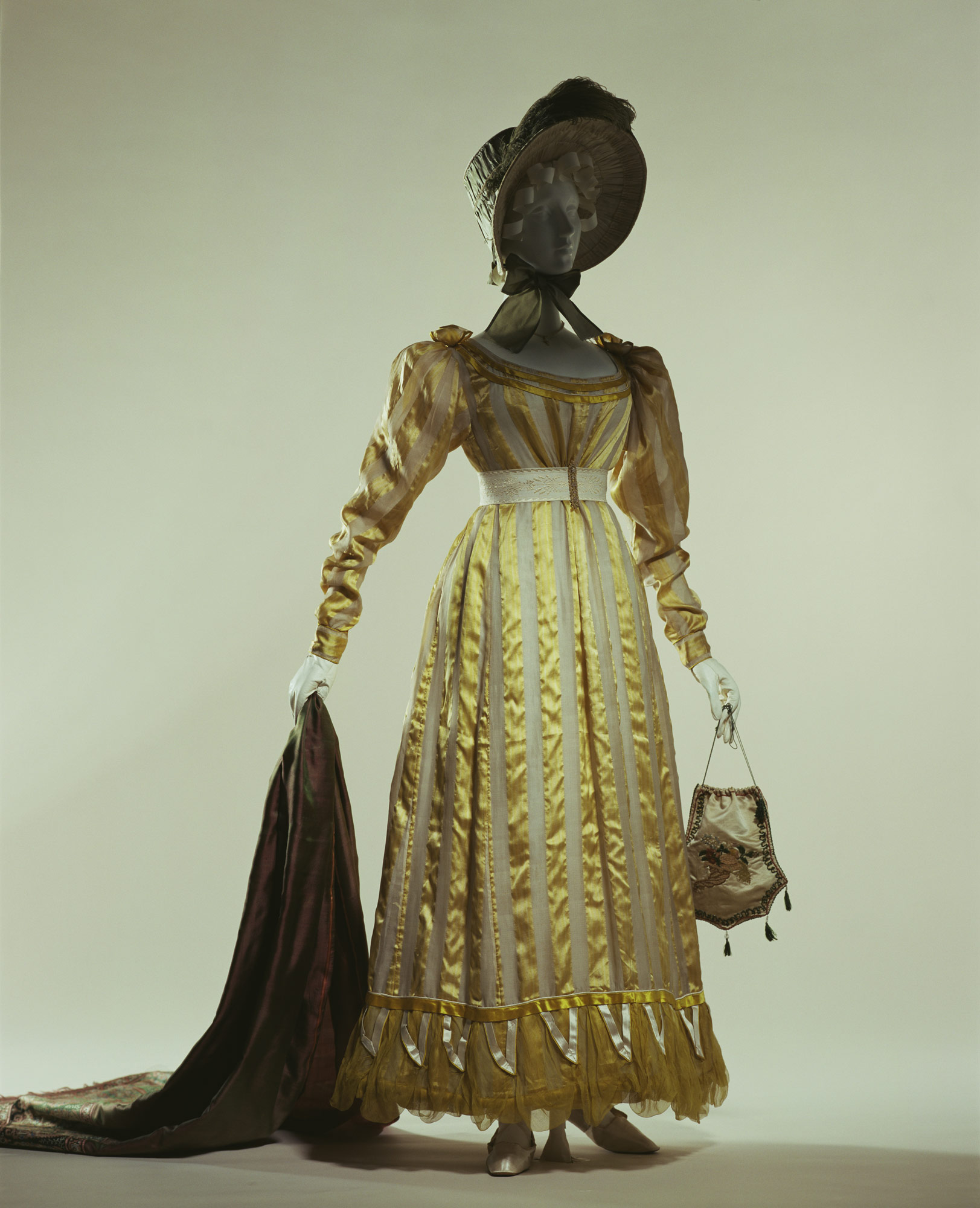 © The Kyoto Costume Institute, photo by Taishi Hirokawa
You can enlarge by putting the mouse cursor on the image.
Day Dress
c. 1822 - England
Material

White silk organdy with yellow silk satin stripe; silk chiffon puffs and silk satin padding at hem.

Inventory Number(s)

AC312 77-12-27
This dress is very simple, but still has a romantic air. This style was sometimes found in the period of transition between the high-waist Empire style dresses of the early 19th century and the popular styles of the following period. The waistline approaches the natural waist position, while flounces and padding at the bottom of the skirt add weight to the thin and soft silk dress to create a beautiful skirt line. In the 1830s skirts came to have perfect bell shapes.