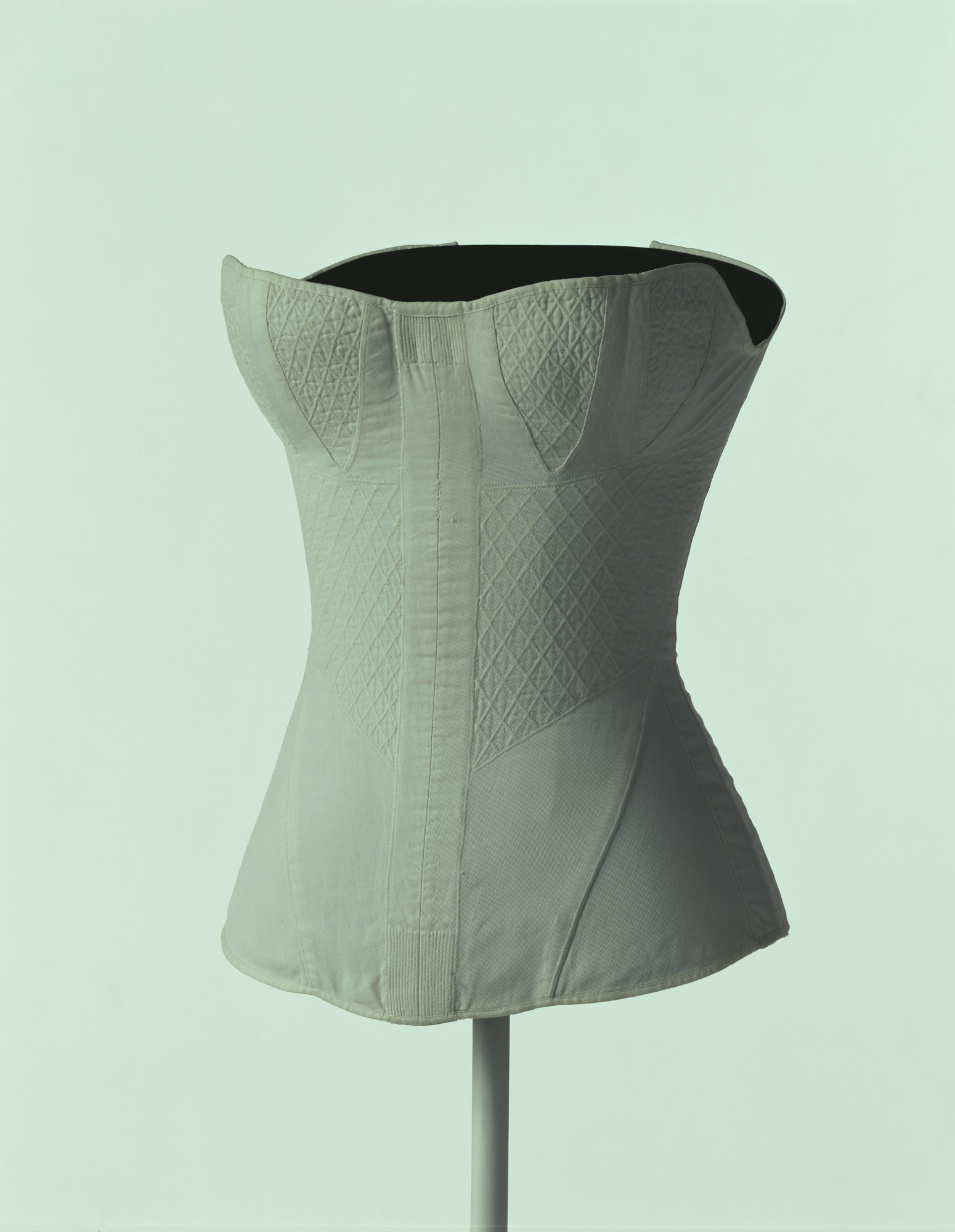 © The Kyoto Costume Institute, photo by Takashi Hatakeyama
You can enlarge by putting the mouse cursor on the image.
Corset
1820s - America
Material

White corset of quilted cotton satin with soft busk and bone.

Dimension

80 cm (bust) / 49 cm (waist)

Inventory Number(s)

AC5140 85-24
The corset had vanished after the French Revolution, in response to the changing dress silhouette into the high waist tube shape. A short time after, soft type of corsets as shown revived at the beginning of 19th century.
In the late 1820s, when the waistline of dresses was lowered and the waist became smaller again, corsets once again became essential for women until the beginning of 20th century.