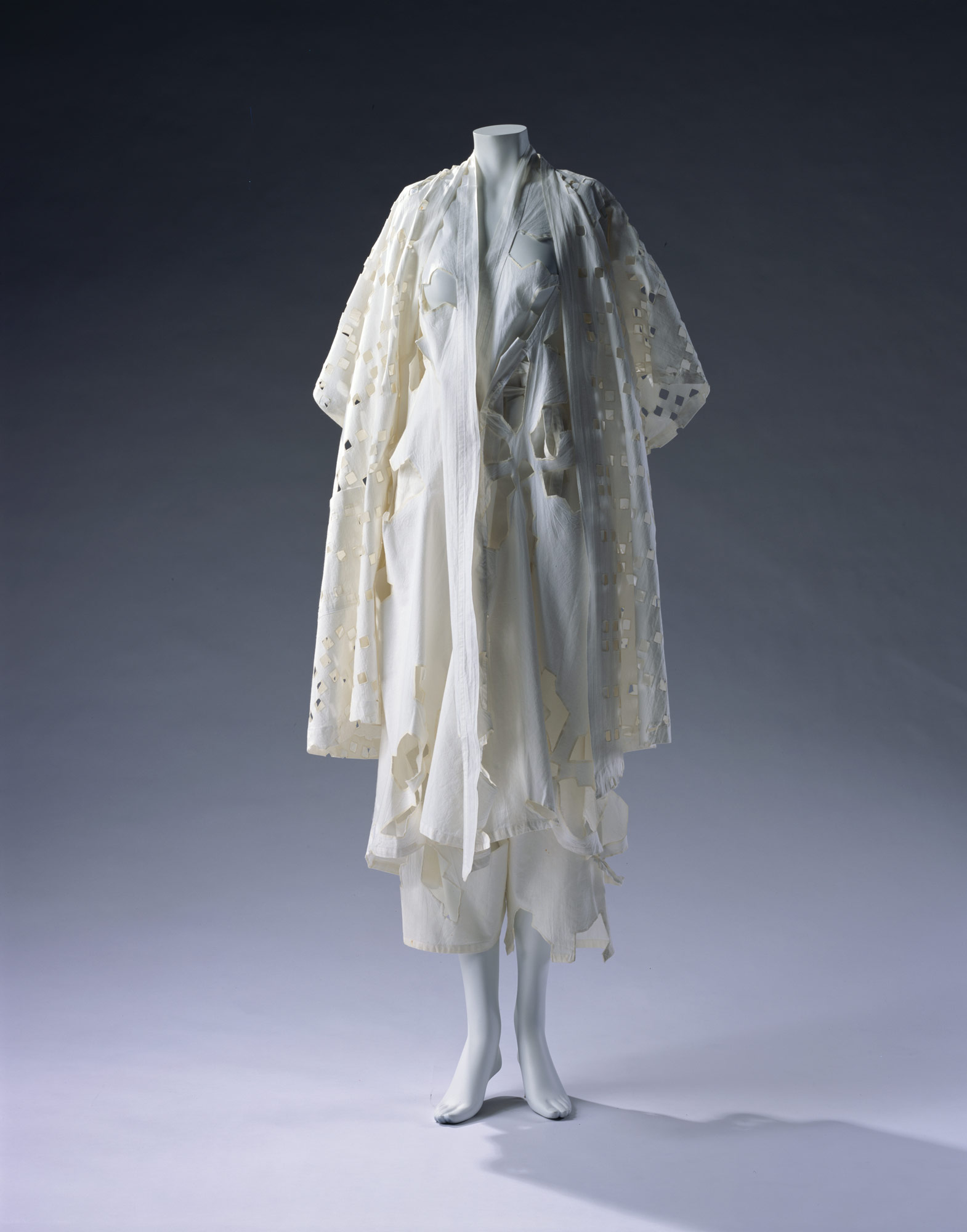 © The Kyoto Costume Institute, photo by Takashi Hatakeyama
You can enlarge by putting the mouse cursor on the image.
Jacket, Dress, Pants
Spring/Summer 1983
Designer

Yohji Yamamoto

Brand

Yohji Yamamoto

Label

Yohji Yamamoto

Material

White cotton plain weave; cut-work.

Credit Line

Gift of Mr. Hiroshi Tanaka (Jacket and Pants), gift of Ms. Sumiyo Koyama (Dress)

Inventory Number(s)

AC775593-15B, E, AC898493-42-8
Here we see one of the masterpieces of Yohji Yamamoto in his early years. Deliberately-created holes add quiet nuance to oversized clothes produced by straight cutting. The holes form conventionalized flower patterns. Although the edge of each hole is elaborately finished, they make the clothes look well-worn. This is one example of Yamamoto's dresses with holes that immediately drew the attention of the Western media when they were showed in Paris.
At that time, Yamamoto said, "If one has only one piece of clothing in life, it becomes patched together, exposed to sun and rain, frayed from the course of daily life. I wanted to create clothing with the same kind of unconscious beauty and natural appeal." Yamamoto's unique approach, creating clothing based on modern daily life, has still not changed today. He hates the stagnation of beauty and objects to the neglectfulness of those who are not aware of this stagnation.