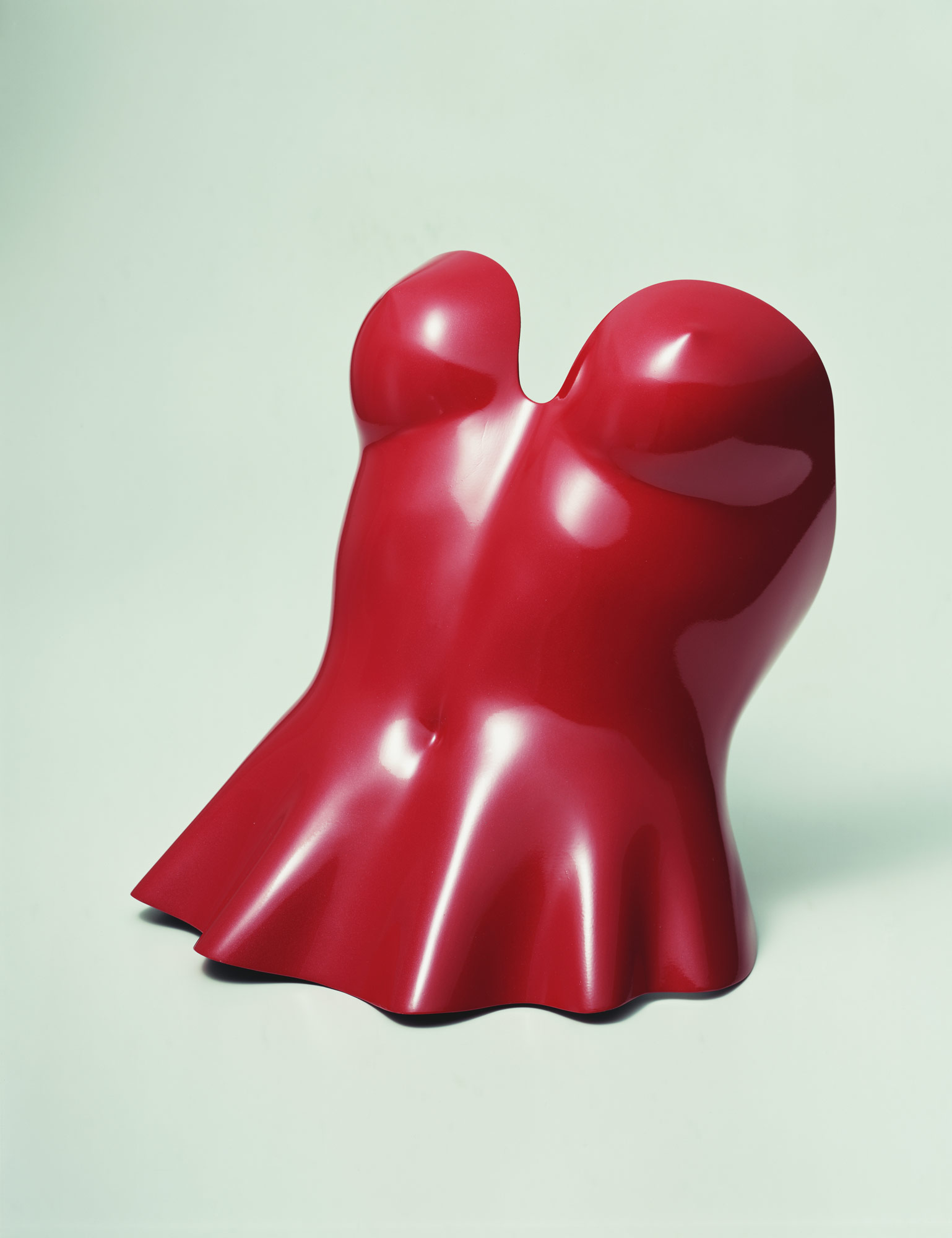 © The Kyoto Costume Institute, photo by Takashi Hatakeyama
You can enlarge by putting the mouse cursor on the image.
Bodice
Autumn/Winter 1980
Designer

Issey Miyake

Brand

Issey Miyake

Label

none

Material

Red plastic bodice; embossed inside.

Credit Line

Gift of Miyake Design Studio

Inventory Number(s)

AC5643 87-25A
Beautiful woman's torso becomes a bodice. This super realistic expression was realized by taking a cast of a body with the help of a mannequin manufacturer. Although it covers the body, at the same time it makes us conscious of the body's existence, and it even stirs a feeling of voluptuousness engendered by the contrast between the inorganic plastic and the suppleness of the wearer's body. This is one of Miyake's best-known works.
This work was shown at the finale of the autumn/winter Paris collection in 1980, marking the start of the body-conscious fashion at that era. Miyake introduced a series of works including a bustier made of rattan and vinyl in 1982 and his "Silicon Body" in 1985. These works were the main exhibits in the "Issey Miyake Bodyworks" exhibition, which toured worldwide from 1983 to 1985.