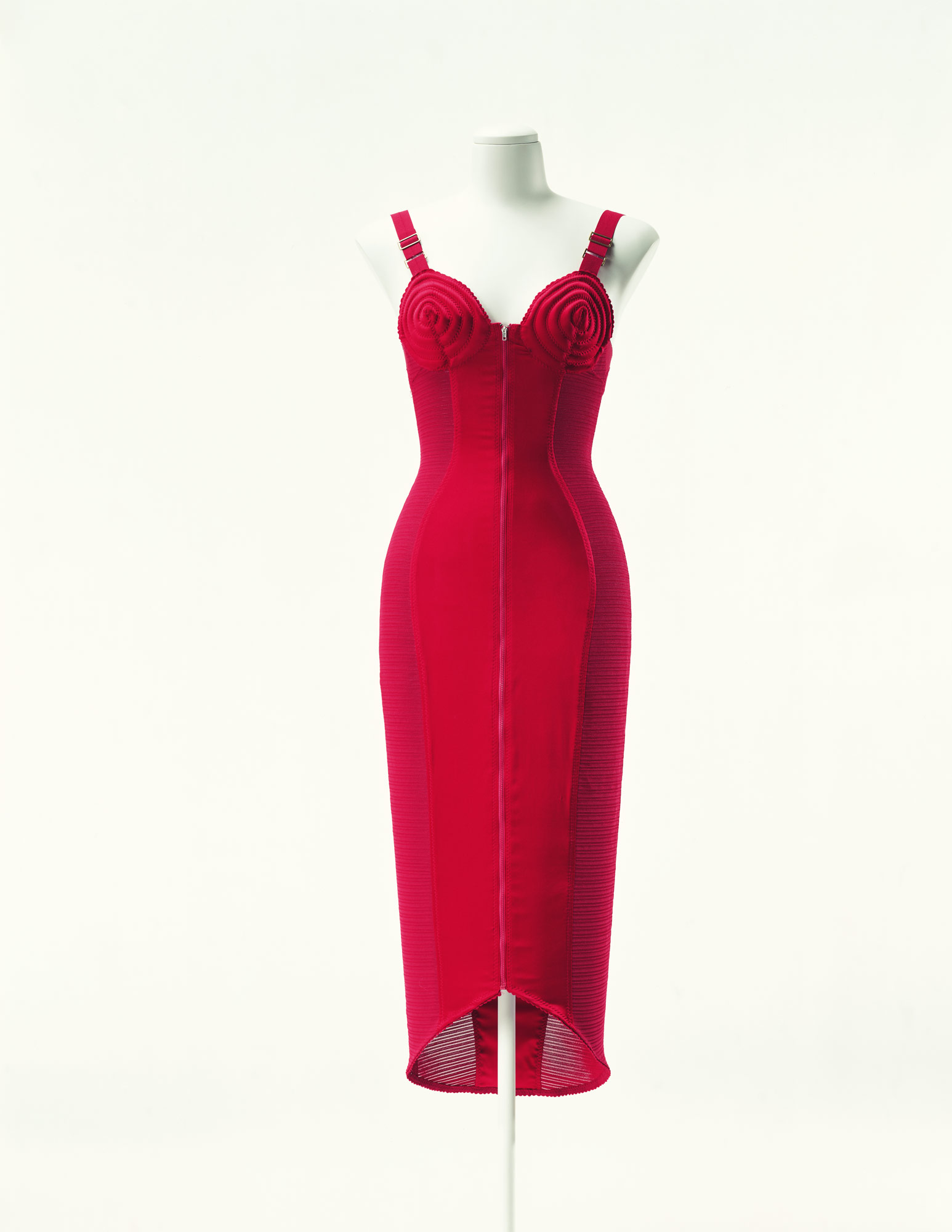 © The Kyoto Costume Institute, photo by Takashi Hatakeyama
You can enlarge by putting the mouse cursor on the image.
Dress
Spring/Summer 1987
Designer

Jean-Paul Gaultier

Brand

Jean-Paul Gaultier

Label

Jean-Paul GAULTIER pour GIBO

Material

Red silk satin, nylon and lycra mixed; transparent elastic nylon section from side to back.

Inventory Number(s)

AC5640 87-24-3
A dress just like an elongated all-in-one. This is a characterlistic example of the approach of Jean-Paul Gaultier, who recreated underwear, which was not supposed to be seen, as outerwear for active and liberated modern women, and who drove the body-conscious fashion of the 1980s.
After his debut at Paris in 1976, Gaultier quickly noticed the street fashion phenomenon of using underwear as outerwear, seeing it as part of the overall trend for fashion to become simpler. From the early 1980s he transformed various items of underwear including corsets and brassieres into active outerwear. Singer Madonna (1958–) used Gaultier's underwear fashion to emphasize her femininity, while giving performances that directly opposed conventional ideas of decency. The use of underwear as outerwear by Gaultier triggered a big boom from the 1990s, becoming a universal approach.