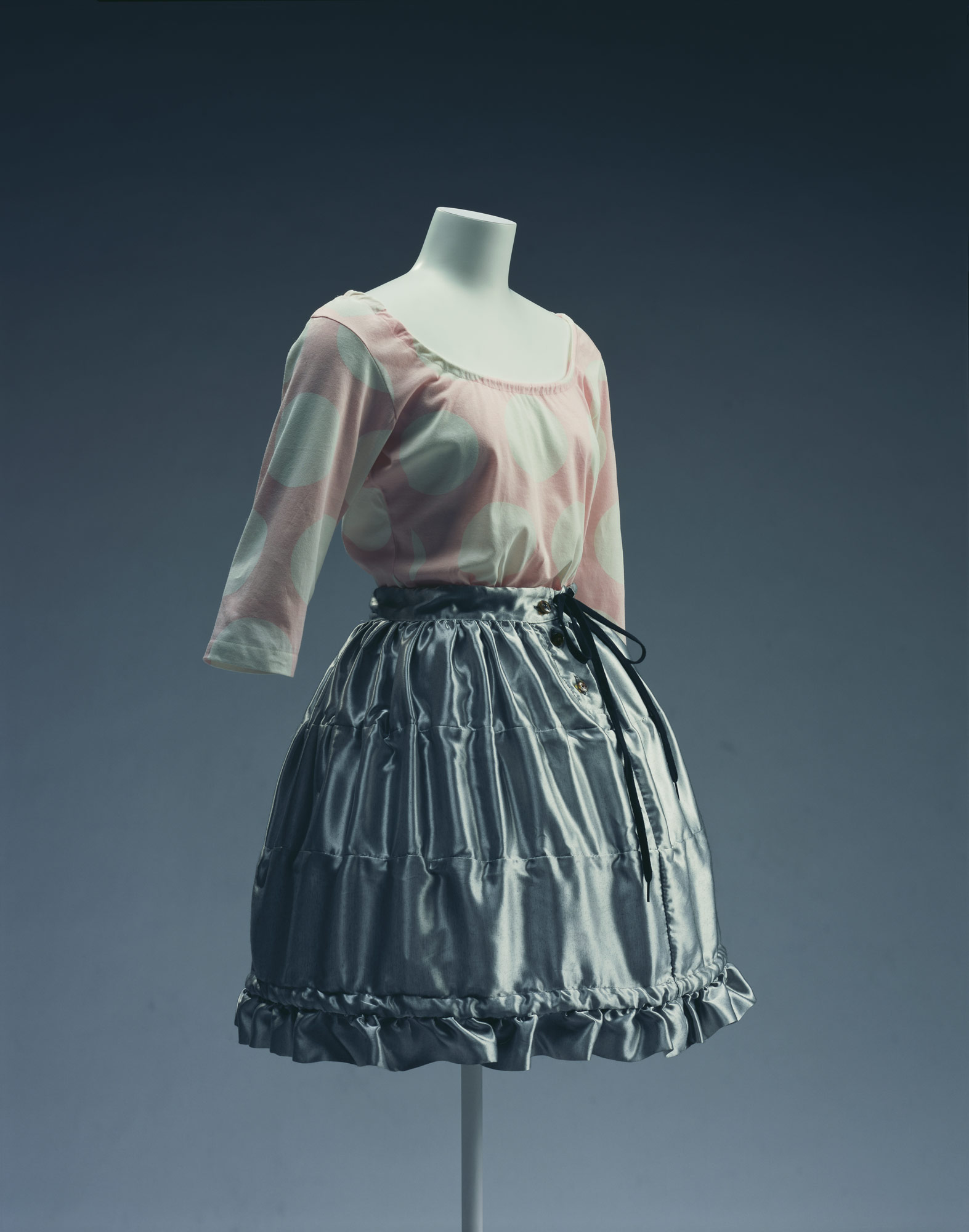 © The Kyoto Costume Institute, photo by Takashi Hatakeyama
You can enlarge by putting the mouse cursor on the image.
Top
Skirt
Spring/Summer 1986
Designer

Vivienne Westwood

Brand

Vivienne Westwood

Label

none

Material

Pink cotton jersey top with dot print; gray rayon satin skirt with three hoops inside; frilled hem; draw strings.

Inventory Number(s)

AC5486 86-46-1, AC5487 86-46-2
A simple jersey top with a hooped mini-skirt. Evoking the crinoline style of the mid-19th century, this style was later called "Mini-Crini." Vivienne Westwood, who has a great interest of costume history, is known for her ability to revive historical clothes as modern style using casual materials and the original cutting methods. This set clearly shows the direction of her design after she became known as the "Queen of Punk." In the late 1970s, Westwood brought punk fashion into the mainstream in London under the cooperation of Malcolm McLaren. Later she established her own brand and participated in Paris Collections as well. From the late 1980s she introduced modern designs inspired by historical costumes and paintings. Her sexy, avant-garde and provocative style of traditional underwear, such as corsets and bustles, as outerwear led fashion in the late 20th century.